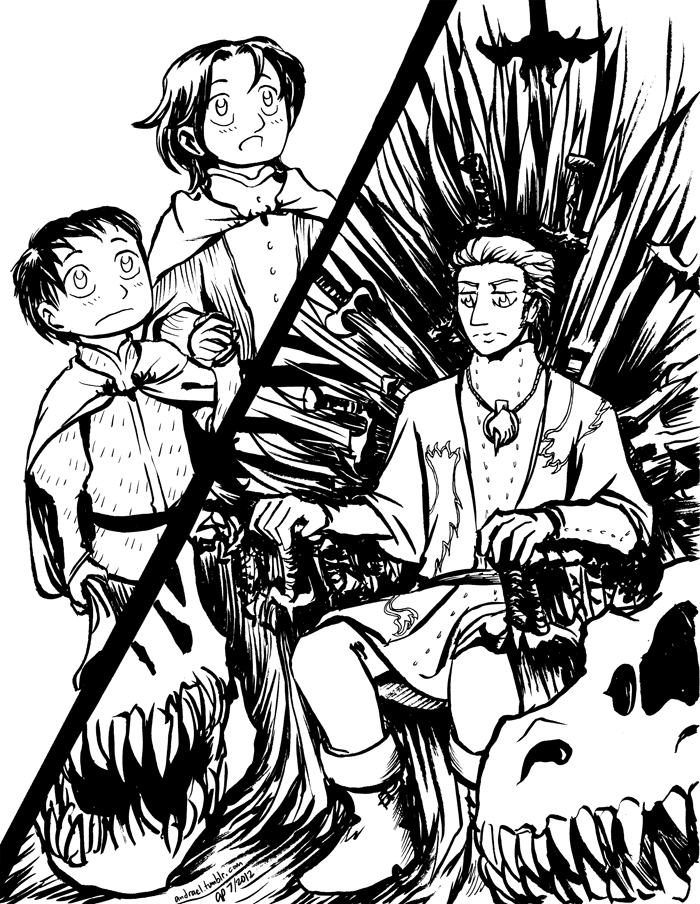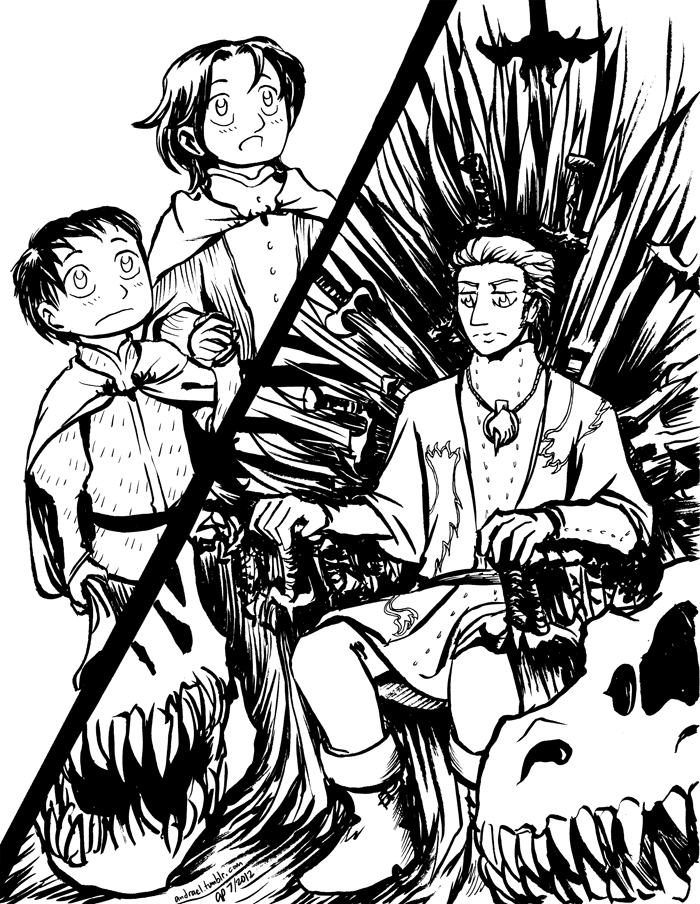 Watch
"I remember the first time my father took me to court, Robert had to hold my hand. I could not have been older than four, which would have made him five or six. We agreed afterward that the king had been as noble as the dragons were fearsome…. Years later, our father told us that Aerys had cut himself on the throne that morning, so his Hand had taken his place. It was Tywin Lannister who'd so impressed us."
Quick, kids, what's the moral of the story?
A) Dragons are awesome
B) Tywin Lannister is better than everyone
C) Enjoy childhood while you can, you will never be happy again
D) Hodor
Brushpen practice --> gratuitous fanart. Baby Baratheons and Young Tywin --> Of course I had to draw this scene.
Tumblr:
[link]
A Song of Ice and Fire © George R. R. Martin