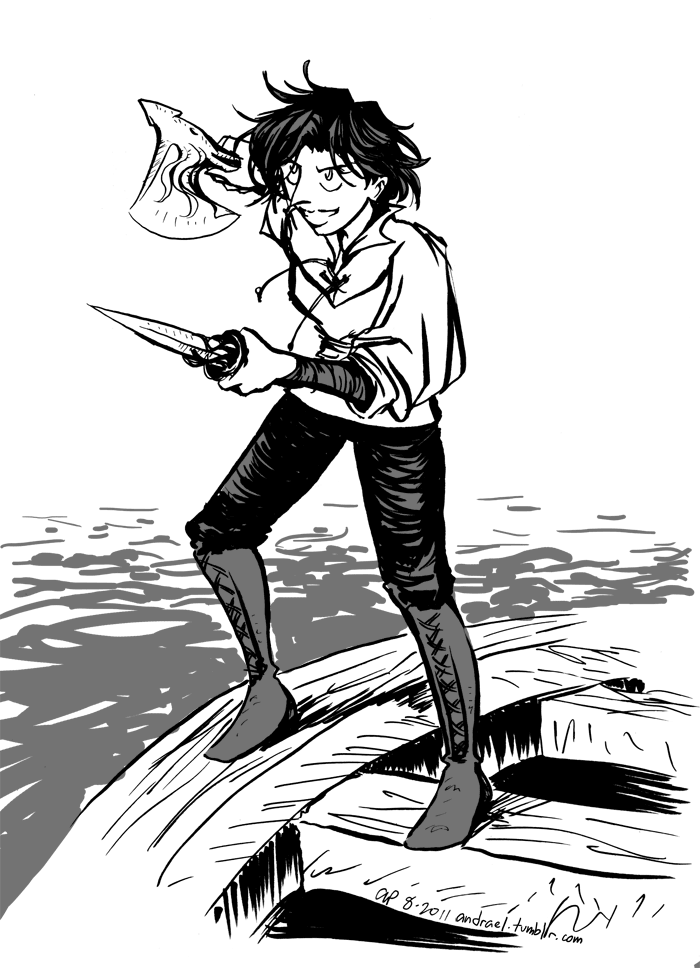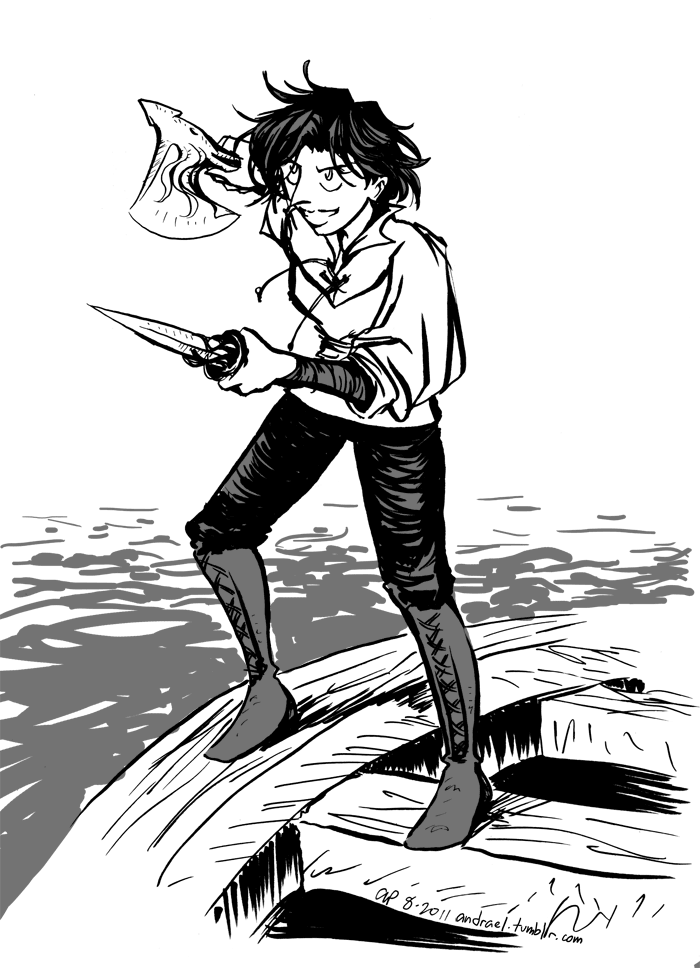 Watch
Asha Greyjoy. Standing on... some sort of... thing. I don't know, I most just draw these for brushpen practice. -_-
Tumblr
[link]
A Song of Ice and Fire © George R. R. Martin.
"Here's my lord husband. And here's my sweet suckling babe."

Her appearance and attitude remind me of Red. While I'm not the best judge when it comes to brush pen work, this looks pretty smooth and clean with nary a line out of place...and it's interesting how you manage to make a bunch of grey lines actually look like the sea- very minimalist but effective

I'm thinking the right hand should be a bit smaller since it's stretched out further, but I'm not entirely sure. Is that a squid she's holding? I've finished reading Game of Thrones, and am about 1/16th done with Clash of Kings. So far, Asha/Yara hasn't been introduced yet.
Reply