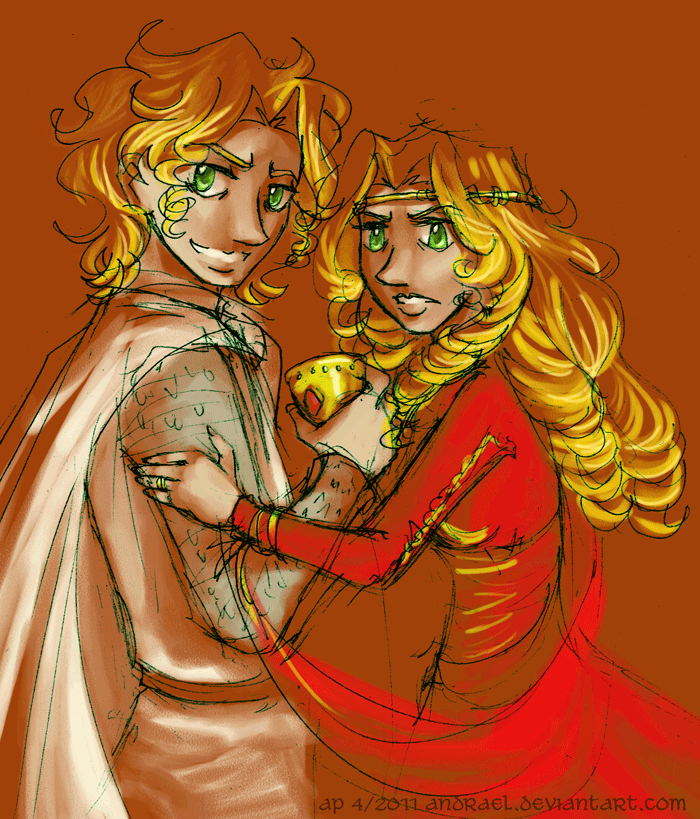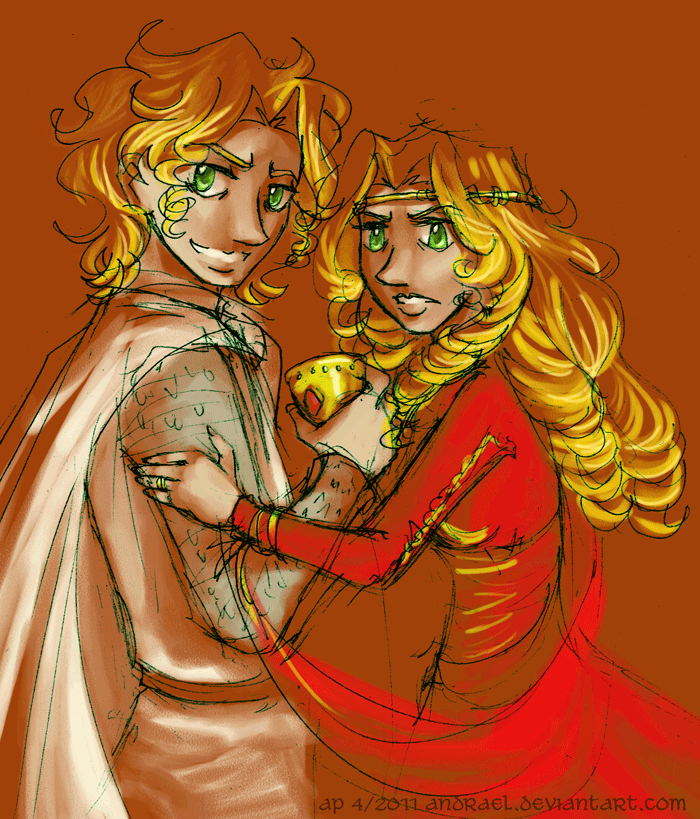 Watch
Really excited for the new
Game of Thrones
TV series coming out this month. Last year or so when I realized this show was actually happening, I doodled some of the characters in an effort to record what they looked like in my head before the images of the TV actors took over. This one of the Lannister twins was the only one that still looked presentable, so I slapped some color on it.
Yes, I pictured Cersei like Fukiko from
Oniisama E
; there are many similarities if you think about it!

And I guess the images from the TV series really have started to take over; I remember being quite pleased with Jaime's big mane here when I drew it, but now it looks odd to me compared to the hairdo they gave him for the show.
A Song of Ice and Fire/Game of Thrones © George R.R. Martin