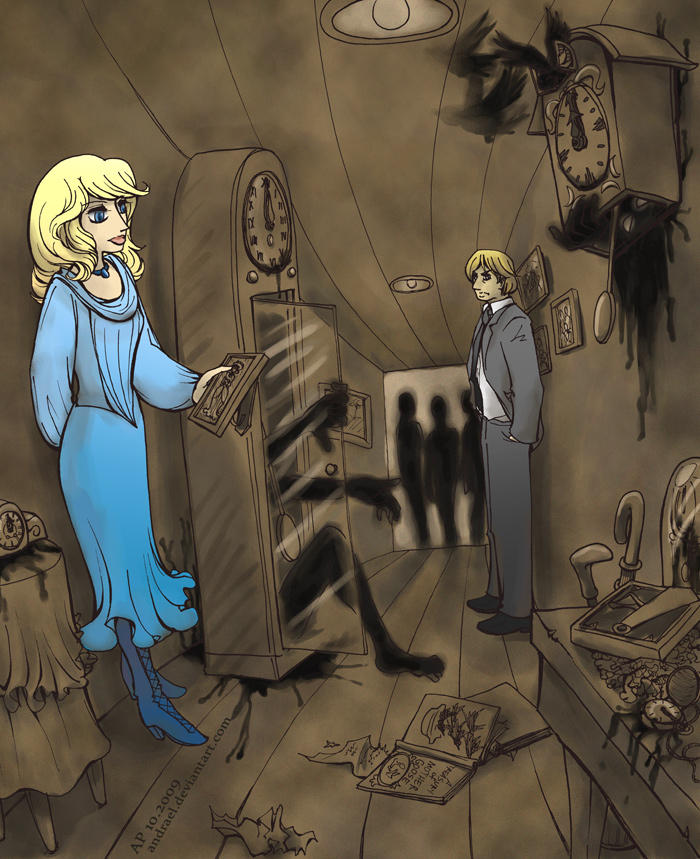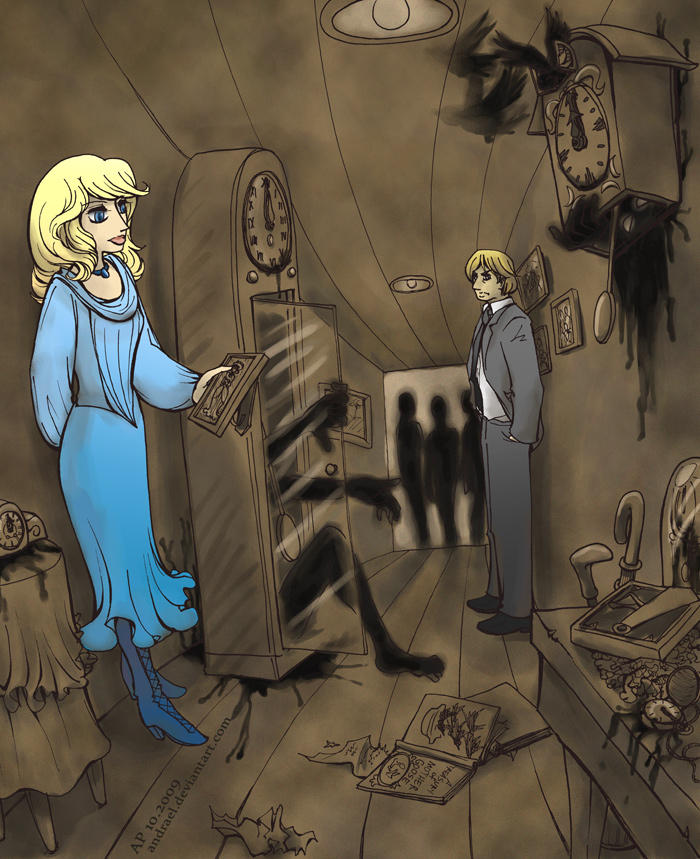 Watch
Sapphire and Steel
was a British TV show from the late '70s/early '80s. Describing it as a series about "mysterious operatives who deal with time anomalies" seems to suggest zipping back and forth in a TARDIS of some kind, stopping people from accidentally becoming their own grandmothers or whatever. But Sapphire and Steel have enough trouble just
trying to keep Time from breaking into your house and eating your entire family
whenever you read a nursery rhyme; if you were to build an actual Time Machine, they'd probably have to kill you. Just as a precaution.

It was nominally sci-fi in genre, but in execution it was much more like horror. I watched the whole thing last year on youtube, and have gotten into it again recently from rewatching it on DVD.
I'm pretty happy with how this turned out. Just pretend that the wonky perspective is due to, uh, time distortion, or trans-uranic heavy elements, or something. Sapphire's outfit is sort of a combination of her outfits from Assignments 1 and 2.
Sapphire and Steel © ITC TV.