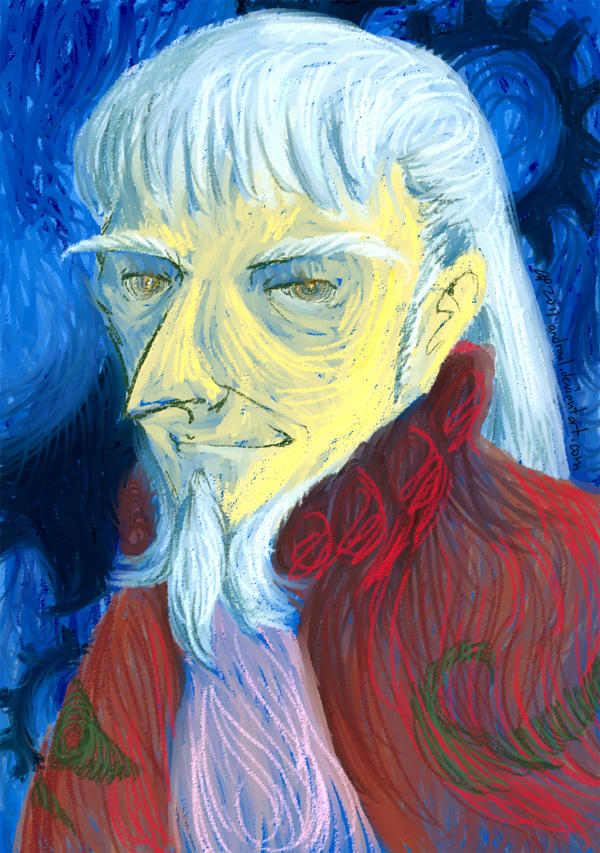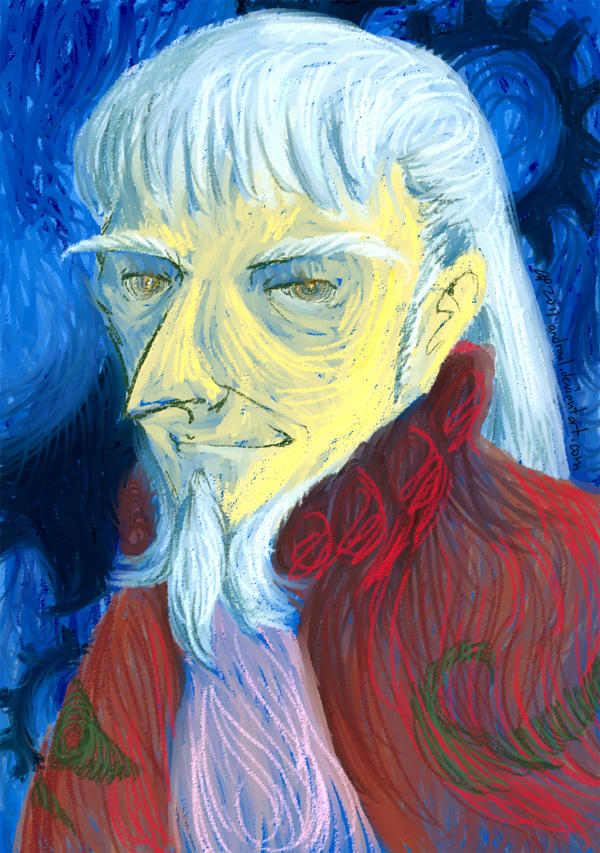 Watch
For

's Nov 2011 contest, to draw the characters in the style of a famous artist or artwork. I tried to do a portrait of Drosselmeyer as if it were one of
Van Gogh's self-portraits
. I fiddled with the colors a lot, trying to get it closer to the look of Van Gogh's paintings, but it doesn't quite get there IMO. I guess that's why his work is hanging in museums and mine is posted on Deviantart.

In retrospect, the
Starry Night
-esque blue swirls are probably too soothing. In my head this looked a lot creepier.
Princess Tutu © ADV, HAL/GANSIS, Ikuko Itoh, et. al.