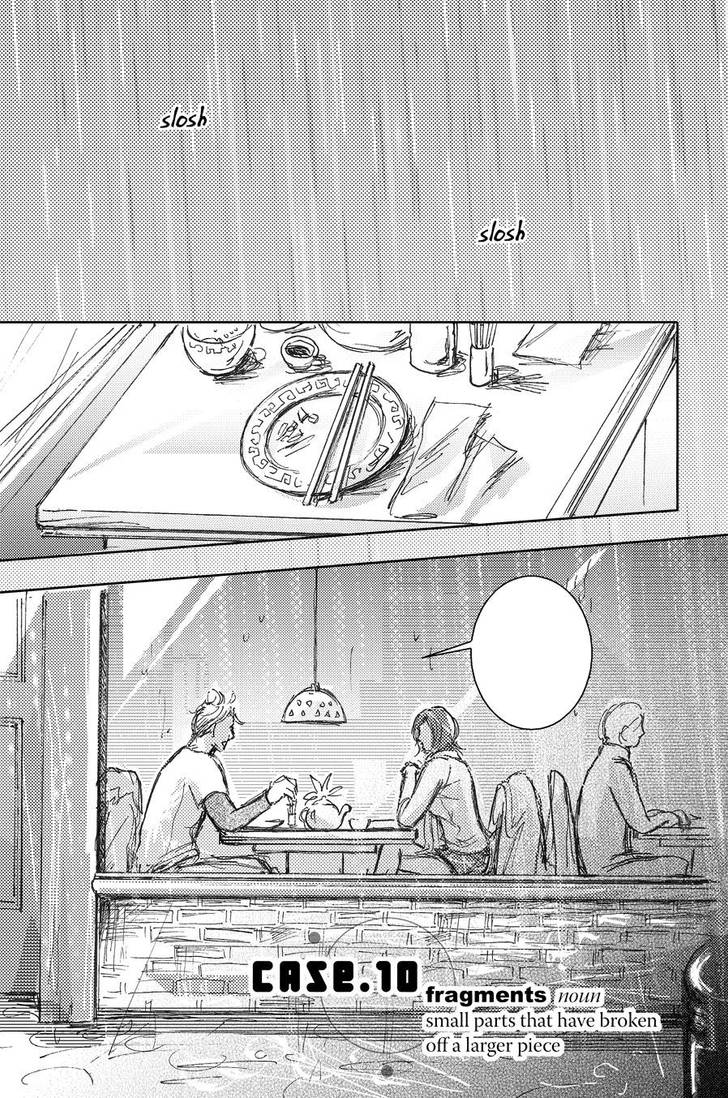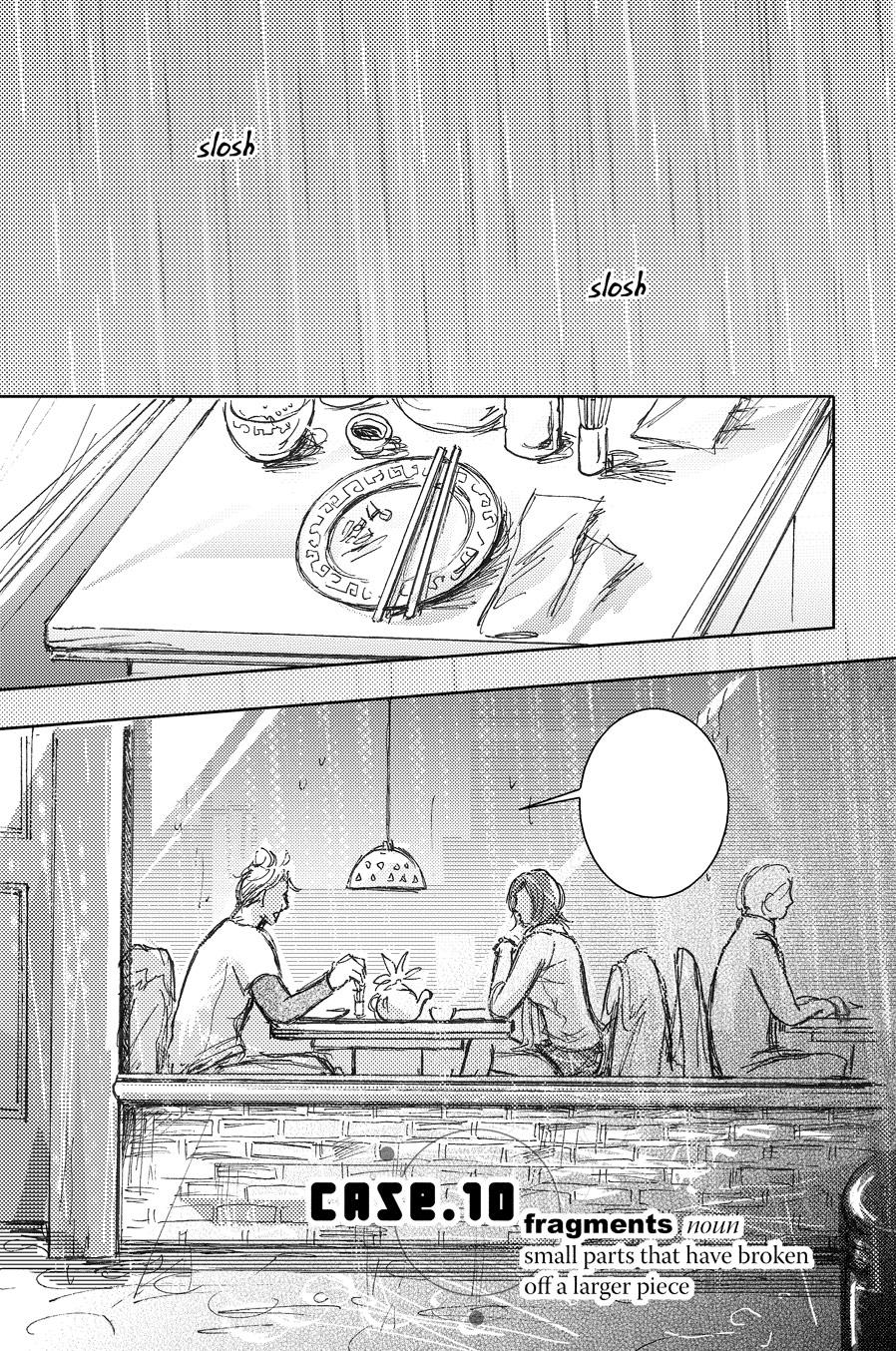 hello everyone, this is a cover page for chapter 10 of the fifth columnist!

the tones were done digitally with the 'how to draw manga computones' plug-in, which i've used to tone all my comic pages so far.
one of the challenges of making a manga is to effectively convey the surrounding atmosphere including changes in the weather. i'm enjoying this process a lot though

so... can anyone guess what snatch is saying to bishop?

(ps: 'snatch' is yet another character from the story, but he hasn't been given that much of a limelight yet. poor guy!

)
thanks for viewing as always!


I love how you introduce those chapters, with the dictionary definition. It`s very original and it makes you think more about the title and how it relates to the story. The page is looking awesome with the rain and the snug restaurant.

Reply

dank je wel, henrike! (i had to ask my dutch-speaking friend for this translation! i had forgotten everything dutch!

)
Reply

Oh nice first page <3 the toning is great! And I wouldnt know what Bishop is saying...maybe...hmmmmmm...yep I cant even think of one phrase lol

Reply

what about... "i think cloud is more suited to aeris than tifa"? hhehe

so since you support CxA, does that mean you don't like tifa?? just curious

Reply

lol sounds like something my other self would say lol...damn why didnt I think of that hahaha OHHHHHHHHHHHH I adore Tifa, I just recently played ff7 again on my PC ALL OVER again just to get another feel of the storyline since I completely forgot what it was about before...then again I was 16 when I first played ff7 so there I was immature brat that liked the first theing I saw lol AERIS...But I must admit I was a Tifa fan before Aeris...I guess the whole Aeris died thing made me more of her fan later on XD
Reply

hmm, i can understand! with aeris being a 'martyr' i suppose her nobility and kindness show even more!

so touching, isn't it?? and boy, does her death make things even weirder between cloud and tifa

Reply

It is touching...It makes me sad thinking about it *tear* lol Im such a big fan!

HAHA it sure those! Which is a win for me lol Im so evil...XD
Reply

Hmmm, let's see...
"I don't believe in tipping..."
Or maybe: "Do you know what Madonna's song, 'Like a Virgin', is really about?"

Reply

hhahaha, that is so in character! what would she reply in turn, tho?
Reply
nice atmosphere!!I find screentoning so hard, you did great!!
Reply

thank you tartine, it's all thanks to the computones i bought at forbidden planet london! ah, that place is heaven!!

that's the only thing i miss from london actually ehehhee...
is there any such place too in lyon?

Reply
hum lemme think... lol
There's a lot of places selling manga, comic books... but forbiden plantet was the only place were you can find screentones and things like that...I think the first thing I would do back in london, woild be to go there!! I'm pretty sure I can still remember the way!lol
Reply

come to think of it, i can't remember how to get there either! it's between covent garden and tottenham court road/leicester square... i think? i also remember we had coffee afterwards, those days were so much fun!

oh, and should you ever get lost when in london one day, just follow the yaoi scent and it'll get you to forbidden planet eventually!!

Reply


oh I'm sure of it!!
hum I remember we went past a cinema and then turned somewhere left...But I do remember the cofee we had!
If I go back there, I'll tell you If I was able to find it just with my instincts!!And if you have no news of me well... either I'm dead trying to find this holy grail or I'm still inside of it!
Reply

:laugh:


ok, i won't go crazy looking for you then! even if i did go inside to help, i think the sweet temptation would have driven me insane as well!! ^__________________^
Reply

I like your screen-toning and the atmosphere of the page is cool :3
Reply