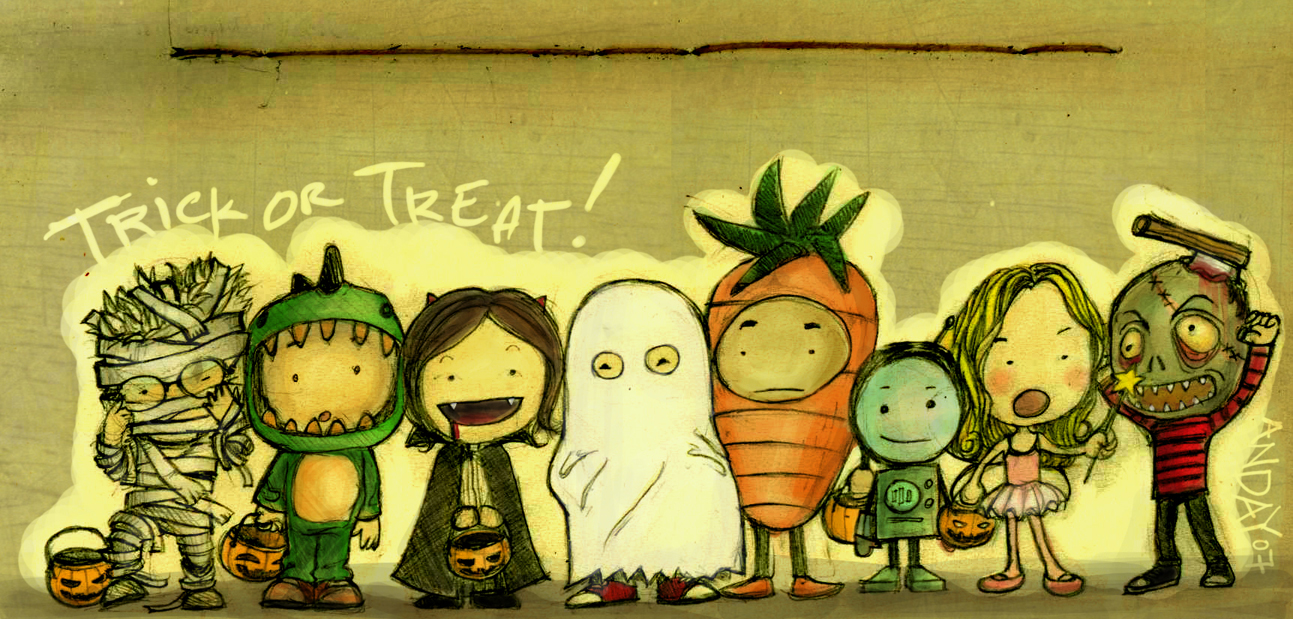 L-R:
Max, Stephan, Suvi, Godfrey, Elijah, Martian (BC-121), Ilse, and Markkus
Meet all my alter egos.

Nah, these kids are just some characters I imagined while shopping with my mom. I dunno how they came about. I think it's from looking at all those quirky t-shirt prints at Zara TRF. And yes, I intended for the lot to have exotic, foreign-sounding names.

--
I've been trying to emulate the style of some children's book illustrators. I really can't specify; it's just subconscious influence. So if any of you seem to be reminded of your own style looking at this, please don't take offense. It's pure admiration on my part.

Credit: Breadboard texture from Vered Friedman