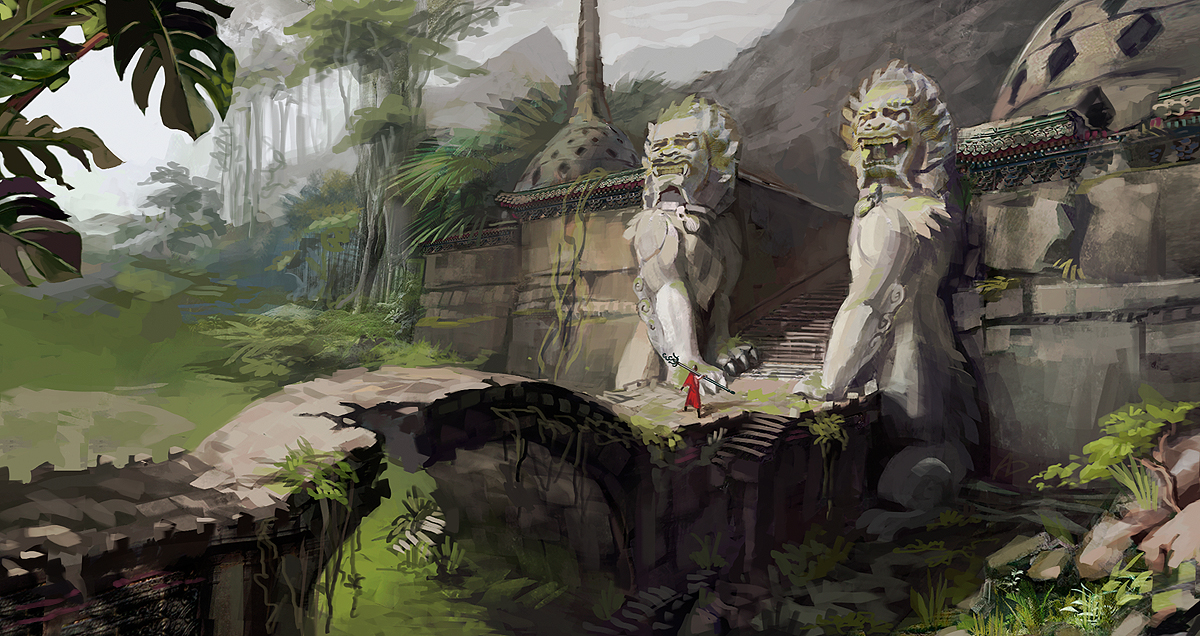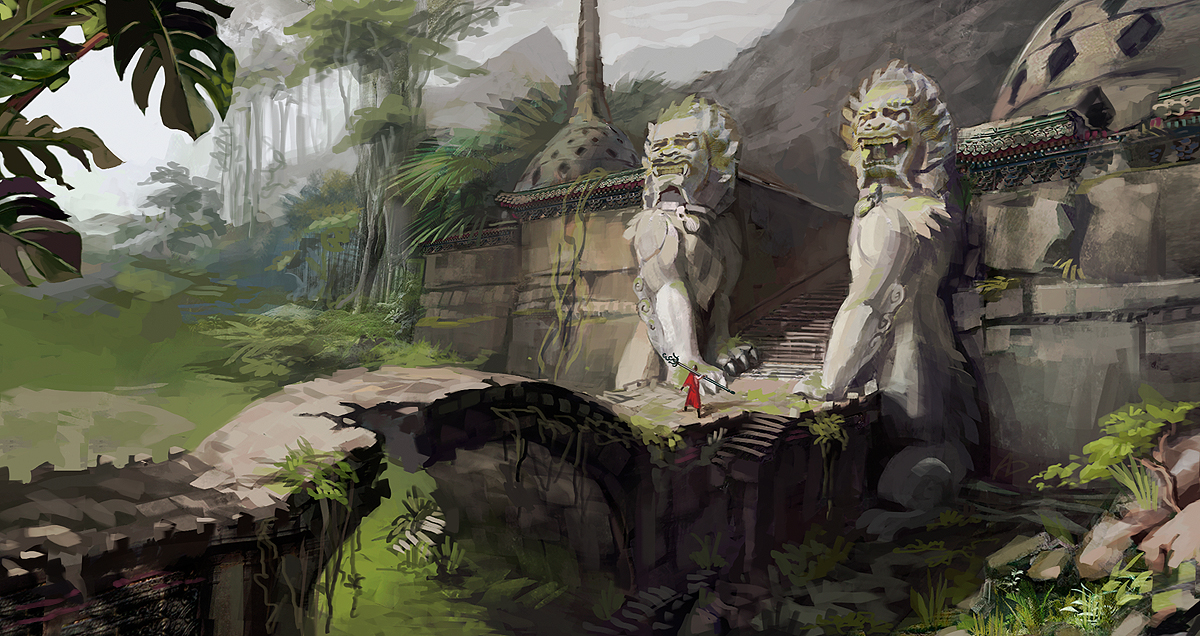 To the same jungle temple setting.

Now, that's exactly what I imagined it would be to walk through that place! It must be really impressive standing in front of those statues. It really inspires me to write a story about it! I could stare at your work forever
Reply

Thanks! I like that kind of places too since I've visited China - they have so many wonderful palaces with statues of lions, dragons and on.
Thank you for such an inspiring words!
Reply

Reply