MY MEMORY IS SUPER EPIC FAIL SO I NEED TO BE REMINDED OF A LOT
painting account:

photography account:

contact email: ehinders85@gmail.com
my website: www.andaelentari.net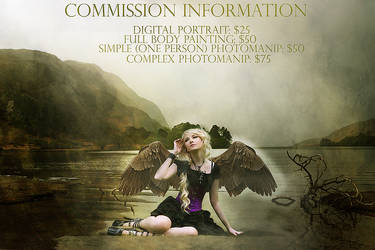 most active on:
behance:
www.behance.net/andaelentari
tumblr:
andaelentari.tumblr.com/
other sites
fineartamerica:
fineartamerica.com/profiles/el…
twitter:
twitter.com/concertendeav
linkedin: www.linkedin.com/in/elizabethhinders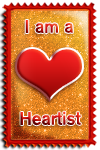 "We don't read and write poetry because it's cute. We read and write poetry because we are members of the human race. And the human race is filled with passion. And medicine, law, business, engineering, these are noble pursuits and necessary to sustain life. But poetry, beauty, romance, love, these are what we stay alive for. To quote from Whitman, "O me! O life!... of the questions of these recurring; of the endless trains of the faithless... of cities filled with the foolish; what good amid these, O me, O life?" Answer. That you are here - that life exists, and identity; that the powerful play goes on and you may contribute a verse. That the powerful play *goes on* and you may contribute a verse. What will your verse be?" Dead Poets Society



IMPORTANT INFO
I use Deharme's brushes for all of my digital paintings:
deharme.deviantart.com/art/Deh…
Favourite Movies
City of God, Lord of the Rings, Reqiuem for a Dream, Eternal Sunshine, Shaun of the Dead
Favourite Bands / Musical Artists
David Bowie, the Killers, Panic! At the Disco, 30 Seconds to Mars, Paramore!
Favourite Writers
J.R.R. Tolkien, J.K. Rowling, Anne Rice, John Safran Foer, Barbara Ehrenreich
Favourite Games
er. . . Kingdom Hearts, let's say
Favourite Gaming Platform
Playstation 2
Tools of the Trade
Some wicked mad pills, Photoshop Elements 4.0 and CS3 Extended
Other Interests
Photomanipulation, Tae Kwon Do, movies, cellos, music, David Bowie, writing, FILM STUDIES!!!!