I've been enjoying/cursing my still shiny MP-E 65. As for lighting goes, it does need a bit different approach then the flash setup i use for my EF 100mm.
I designed a bracket to hold my flash in
openscad
. The designs are available via my website.
bracket.scad
and
bracket.stl
Sofar the results with this setup are promising.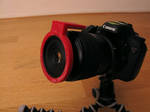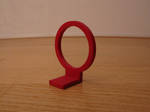 And some pics which i shot with this setup: