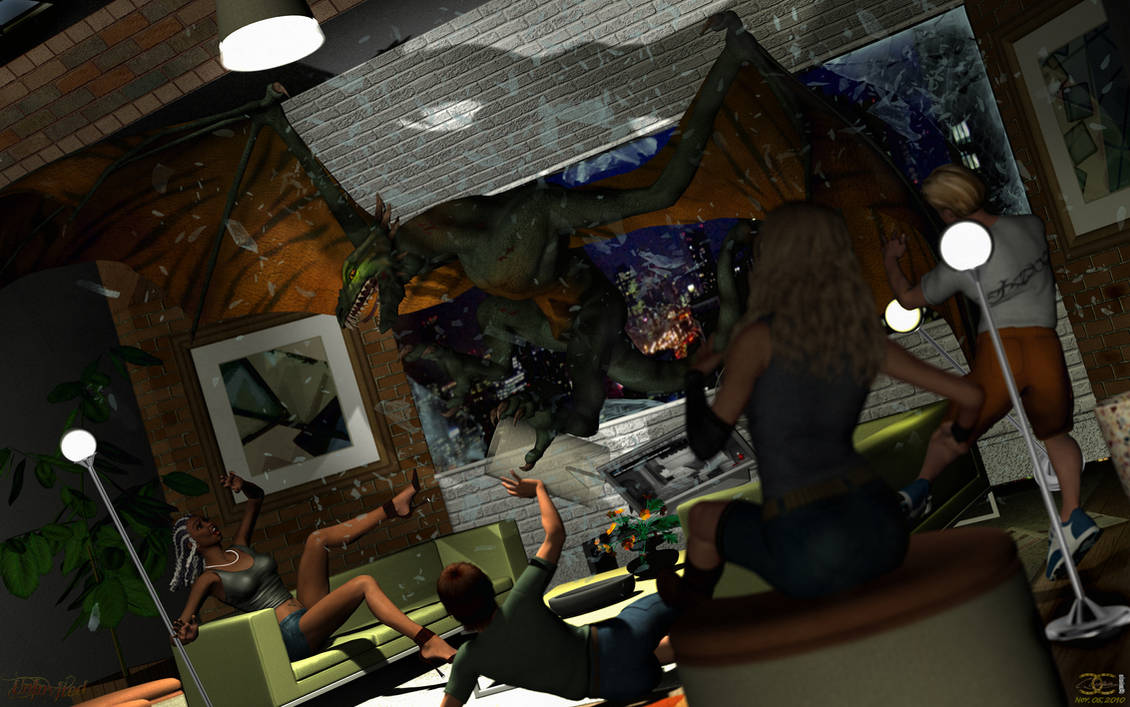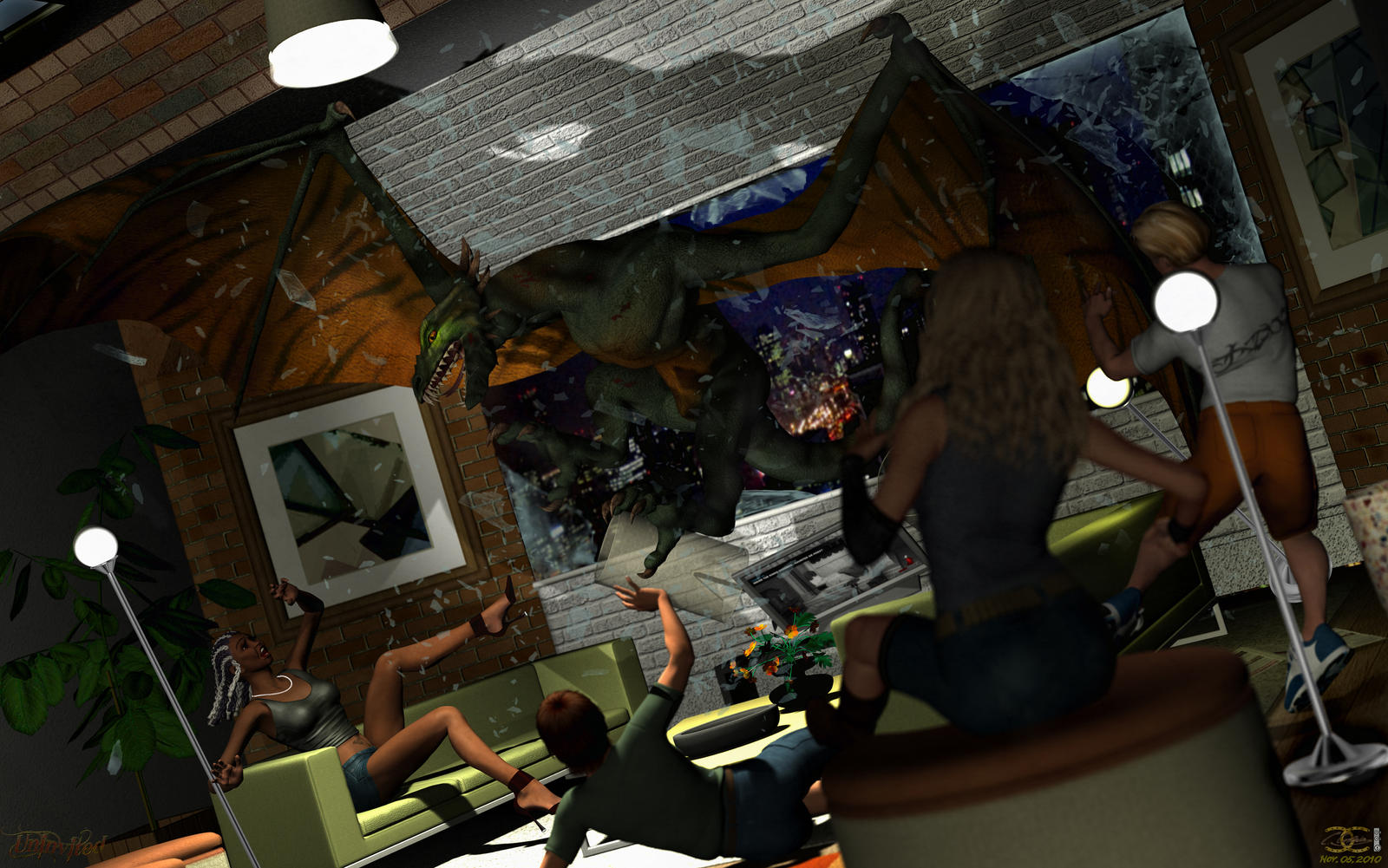 Ahhh... yes, my little Shrike! She loved to hunt at night, and since a few weeks she had found her love for hunting in the big City too.
After seizing some people from the balconies the reports about people who "misteriously dasappeared" from their balconies increased, people started to stay inside their homes. But last night she tried a new dangerous, but elegant hunting-tactic by breaking through the large window of a Penthouse and grabbing a victim directly out of her apartment.
Unfortunately she was seen this time by three witnesses who saw how she seized and carried her screaming prey away... but fortunately no one believed the story of this three lunatics

But i have to train Shrike a little bit better now: First, it's dangerous, she has a thick skin, so even breaking through safety-glass hurt her only very little, but i worry about her beautiful eyes.
And she is still growing and i worry about this point too: Did she always calculate her increasing size right when she deciede that she would made it through a window opening?
---------------------------------------------------------------
Inspired by:
by

and the Movie
Q - The Winged Serpent
Since months i have played with the idea to let break in some "primeval terror" into our save and civilized world. And what seems more safe and most far away from ferocious beasts than a big city, and there a modern, cozy apartment in one of the skyscrapers? We may expect to be robbed by some gangsters there, but surely not to be hunted down by a Wyvern

Technical side:
Rendered in DAZ-Studio 3 Advanced. Post-Production in Paint Shop Pro X and Photoshop.
Brushes used:
Broken Glass
by

Broken Glass Scatter Brush
by

Backdrop in the window:
Stock: City by Night
by

Thanks to this artists for the inspiration and the brushes

Entry for the contest Human Hunter by