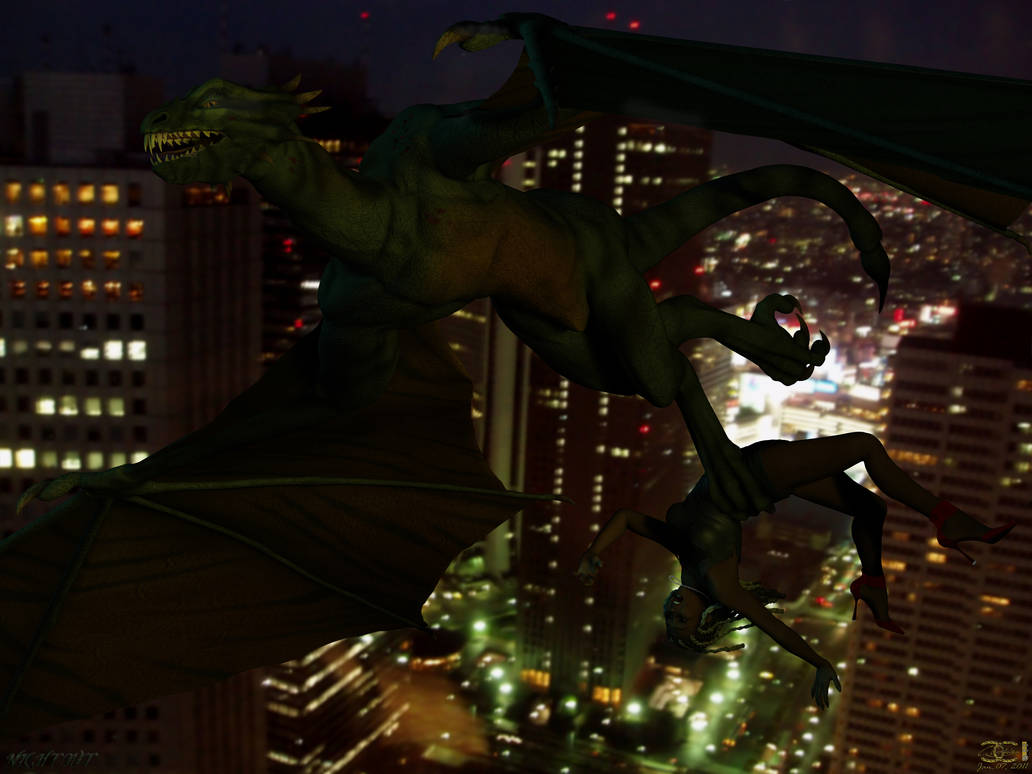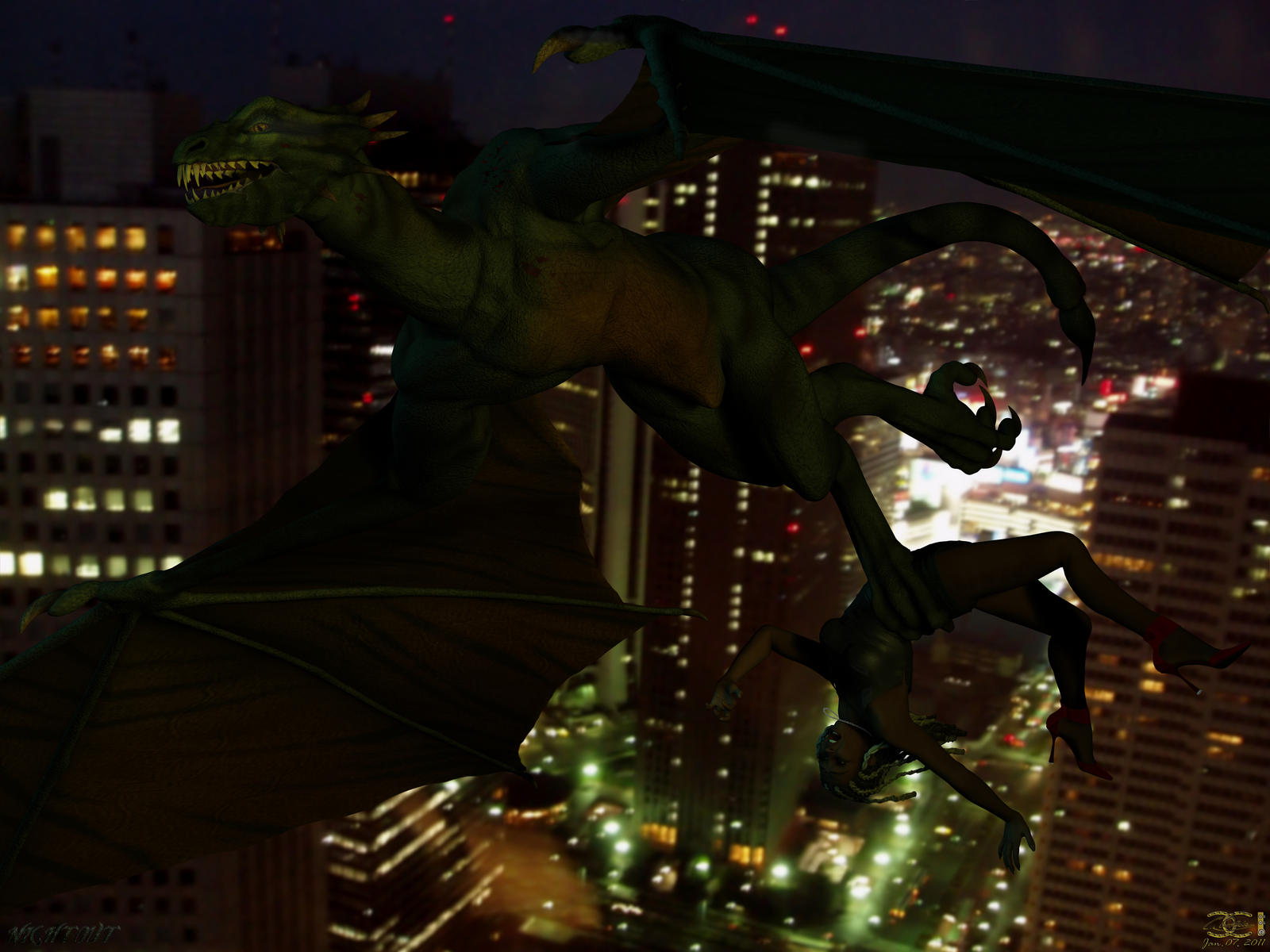 Vanessa was suddenly forced to leave the little party... Wait! Look! Directly under Shrikes left wing... the broken window in the penthouse of the skyscraper... Already far away, blurry and hard to see, but it looks that Vanessas friends where not amused about her sudden leaving...
And it seems, Vanessa wasn't amused too... On the other side: It was a boring party and the TV-program that Vanessa had watched was boring too... now she got a little bit more action for the night

Shrike got some light injuries by the broken glass, but Vanessa: Not one little scratch in spite of all the broken glass around! Only her dress was a little bit ripped under her left armpit due her wriggling in Shrikes grip.
Poor Vanessa. No one will hear her screams in the noisy traffic about 100 meters below and it can take some time for Shrike to find a suitable place for an undisturbed dinner

---------------------------------------------------------------------
The sequel to:
Finally i found a little bit time to continuing the story of Shrikes hunt at night in the city.
If you compare Shrikes size with the size she had in "Wedding Crasher" you will see how much she grew in the meantime... It's only a question of good nutrition

Technical side:
Backdrop:
Stock: Night City Scape
by

Thank you again!

That was one of this jobs planned as "quick'n dirty" done, but it turned out as a work for 5 long night-sessions again. Done in DAZ-Studio 3 Advanced, Post-Production in PSP X as usual.