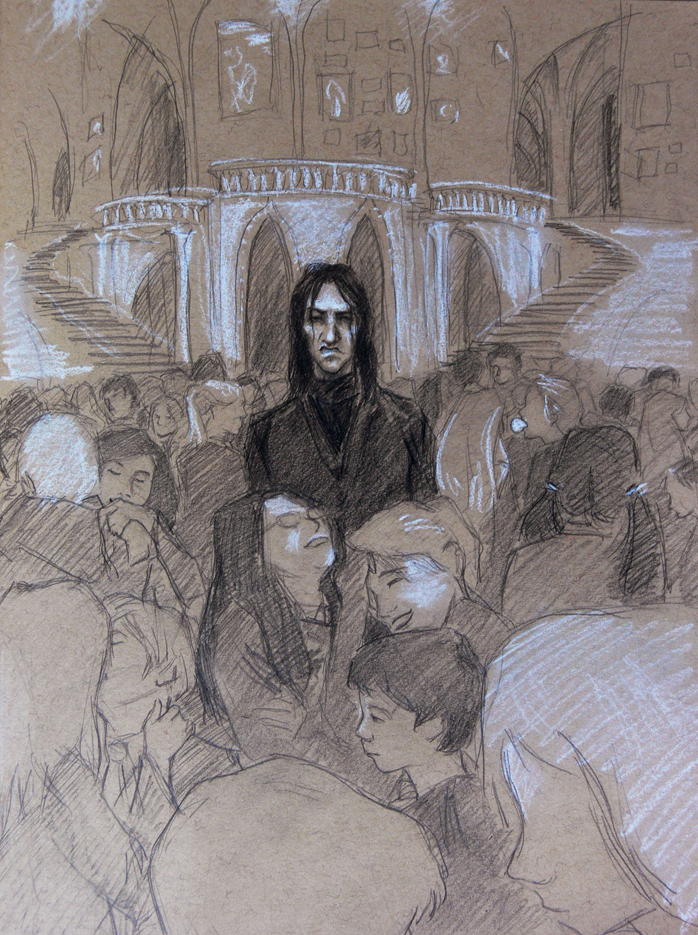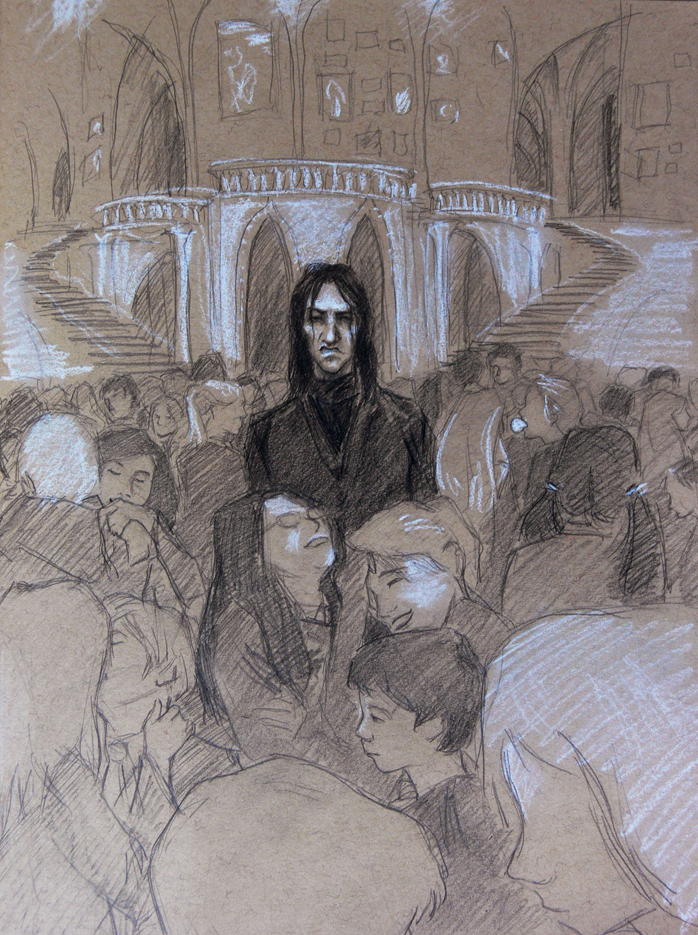 Watch
First day of teaching, Severus is wondering whether Dumbledore is indeed more evil and cunning than Voldemort.
This is for For #
Spinners--End
Snapetember 1981 challenge, for which I am late!!

it's very sketchy as you can see. Well better than nothing I suppose! I really wanted to take part in the contest but didn't have any idea what to draw. In the end I got an idea only just before the deadline. Bleh.