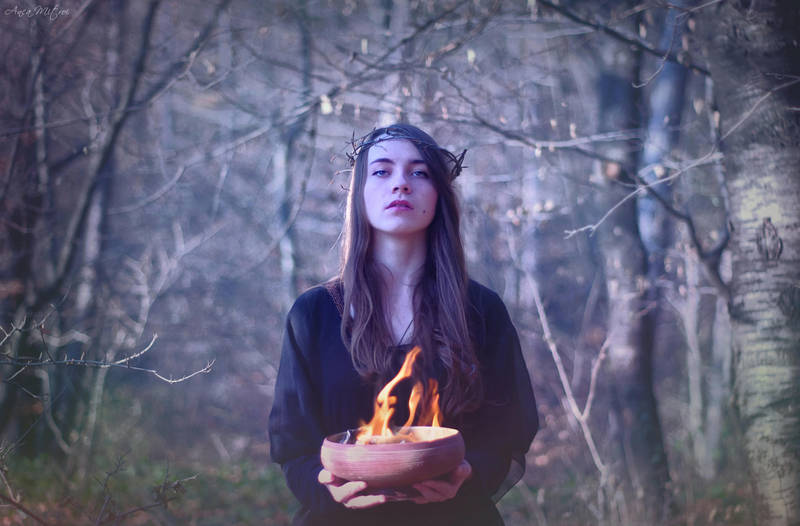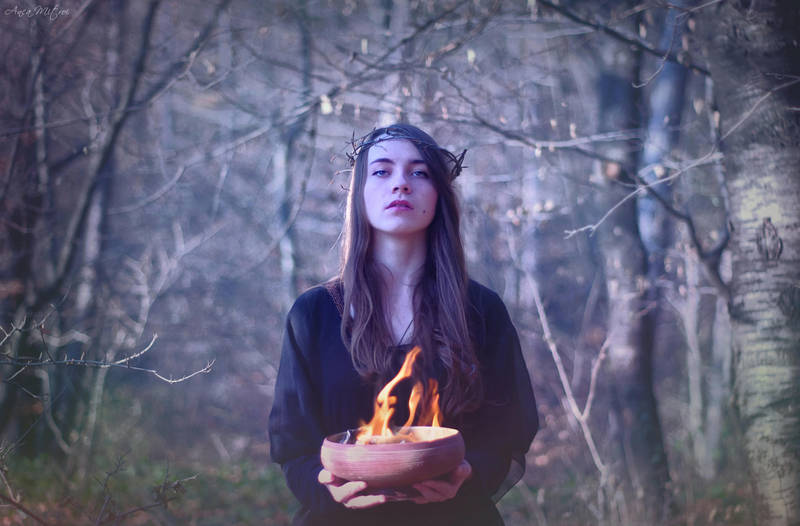 Watch

Congratulations on receiveing ☆ Honorable mention ☆ in the #
Dark-Balkans
contest: Black Magic
[link]

Reply

Beautiful. Looking at this photo, I feel like I am transported to another place and time. Very strong, powerful imagery.
Reply

The crown, the fire and the background with the branches give a beautiful touch to this photograph. Love the empty expression of the model.
Great picture.
Reply

revived Greek-Heathenism, nice !
Reply

beautifully eerie

Reply

Let's worship the spirits of the forest

Reply