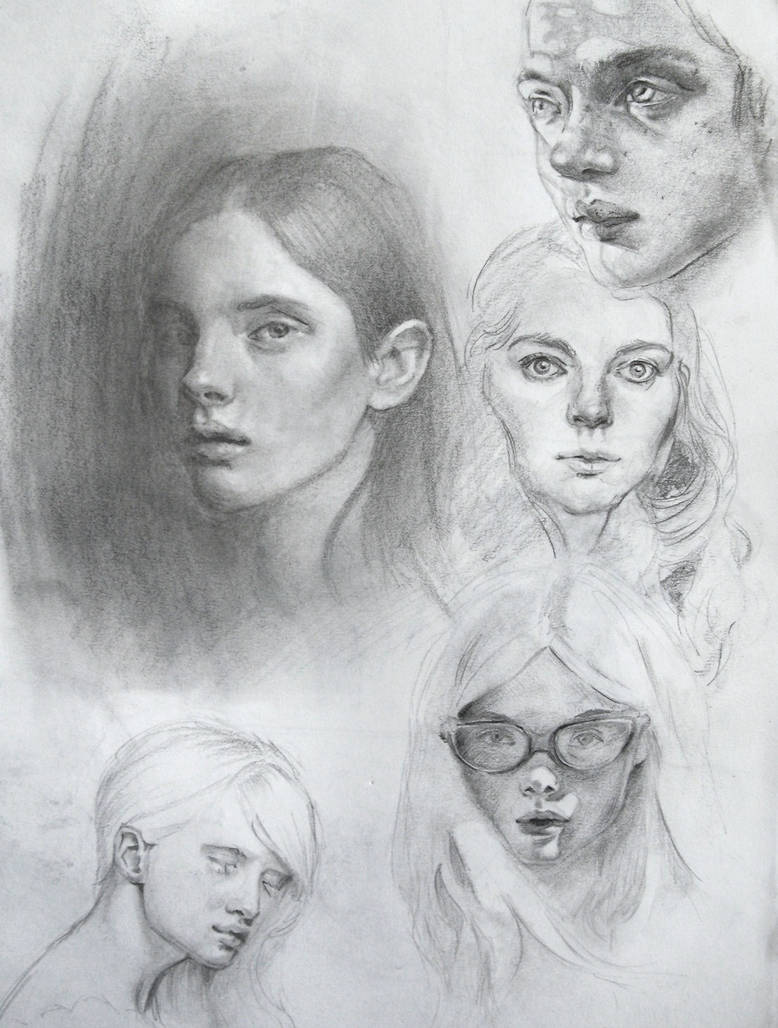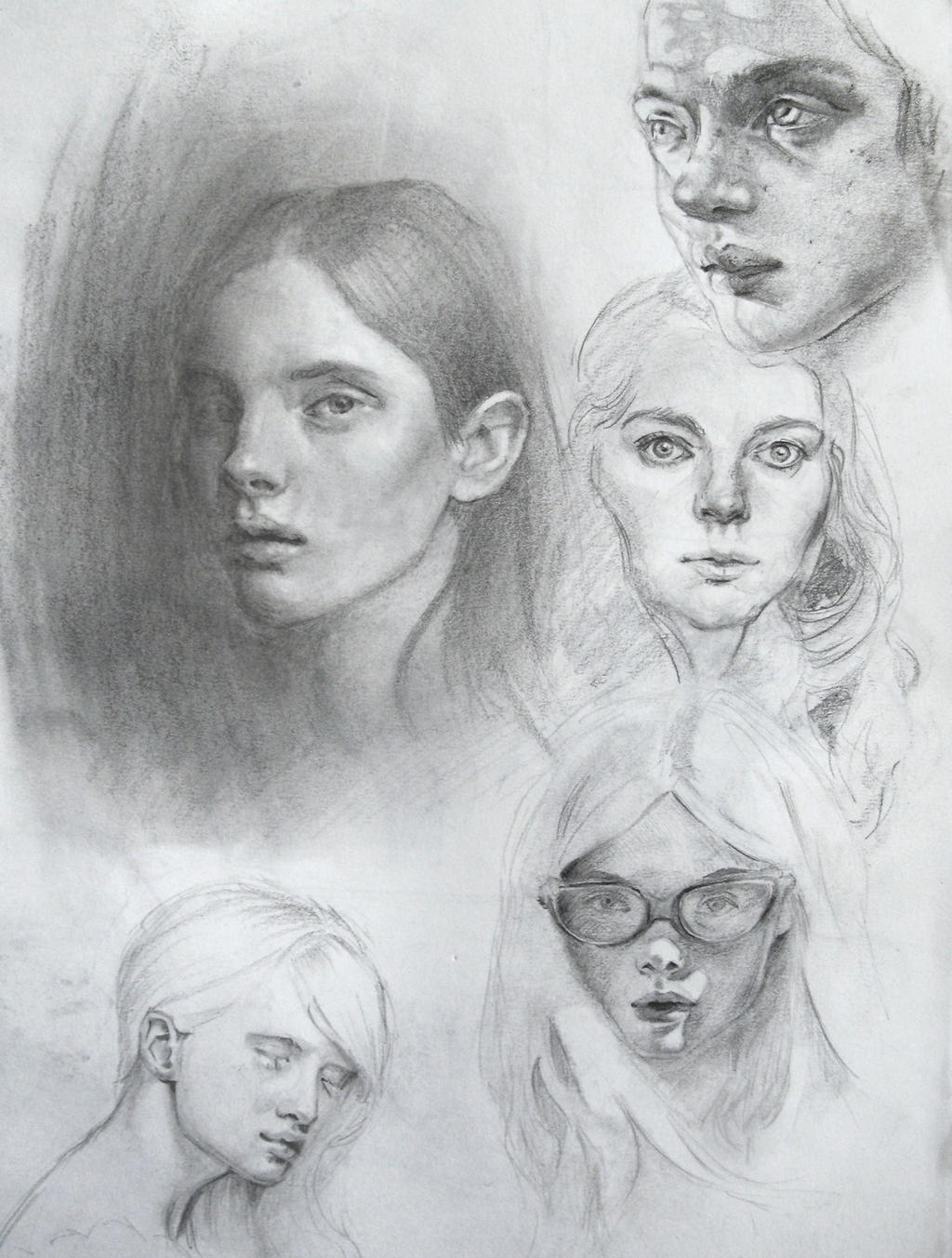 Watch
Every time I start drawing portraits I find that I fall on my bad habits and screw up all the angles. The bigger I try to draw a portrait the less accurate I get. Anyone with the same problem?

Same Problem here, no solution yet... practice, I guess '

This one is now in my Favs, due to the top left girl, i love her face and
how it fades away into the shadow!
Reply

These are lovely. wondeful job!
Reply