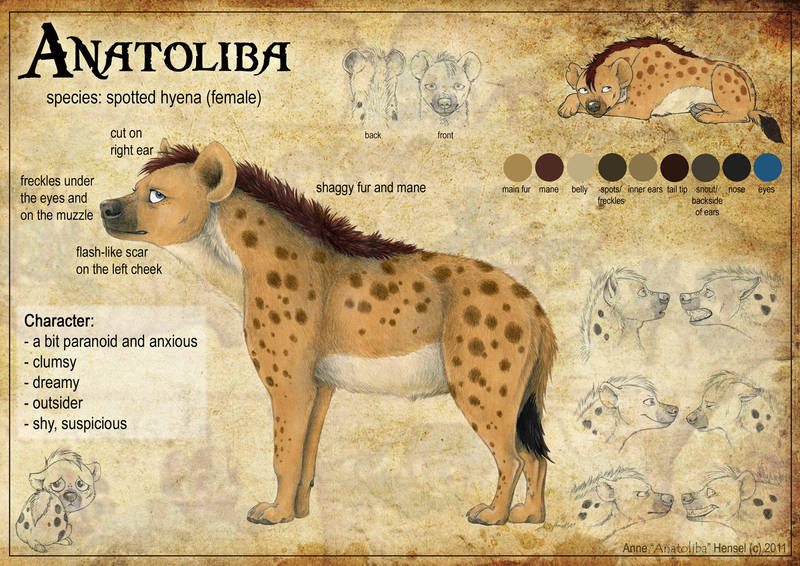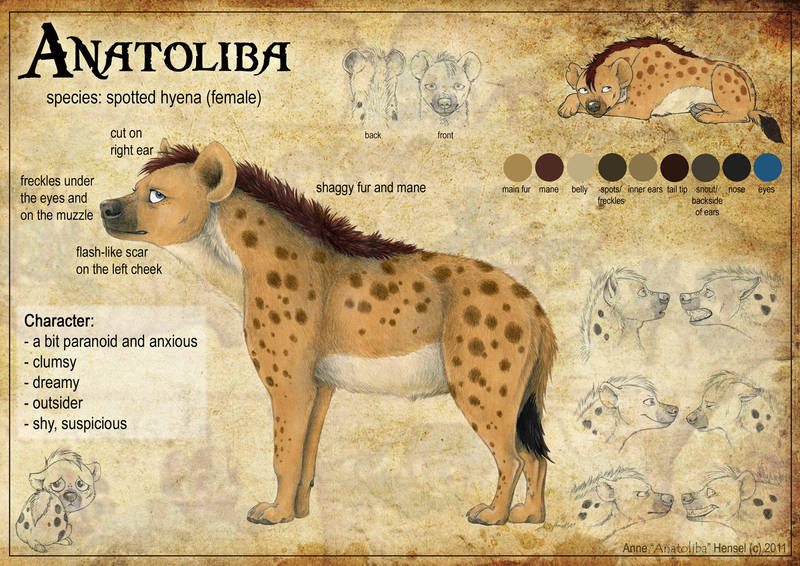 Watch
Finally a new reference sheet of my animal ego, yay!

I changed a little bit, so as you may have noticed I make the muzzle and the tail tip a bit darker. So the look of Anatoliba will be more realistic. (For drawing Anatoliba in the lion king style I will keep the old look:
[link]
because the dark muzzle doesn't look very well here.)
And yes, she is female and a
hyena
. Any questions?

Anatoliba (c) by me