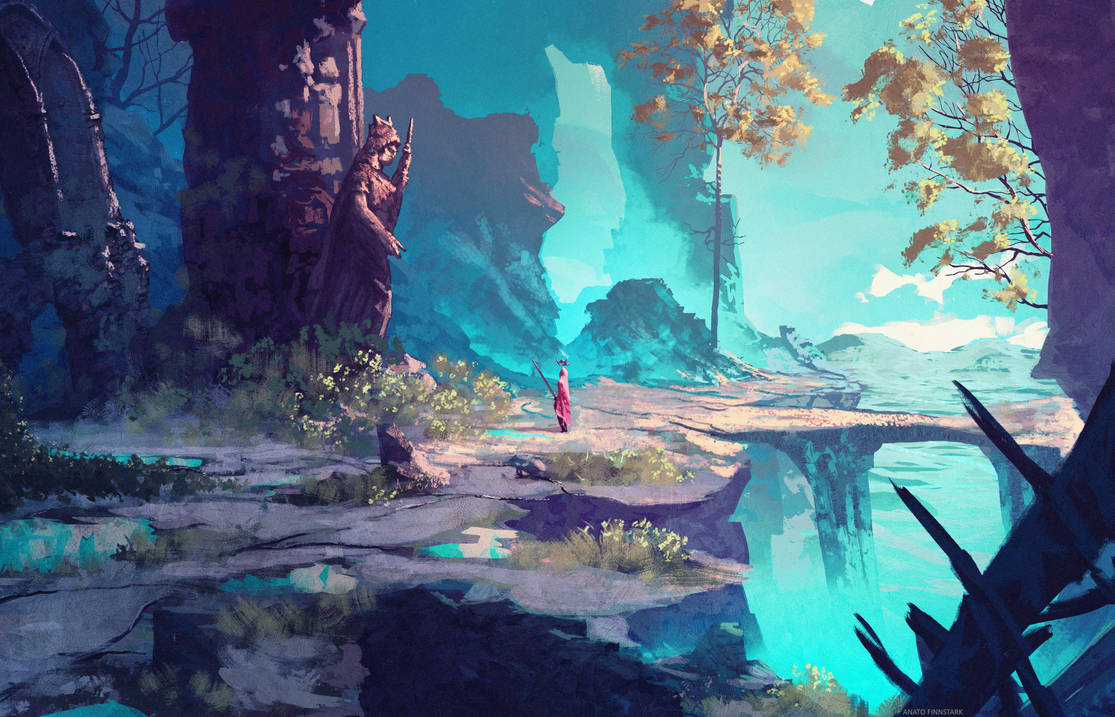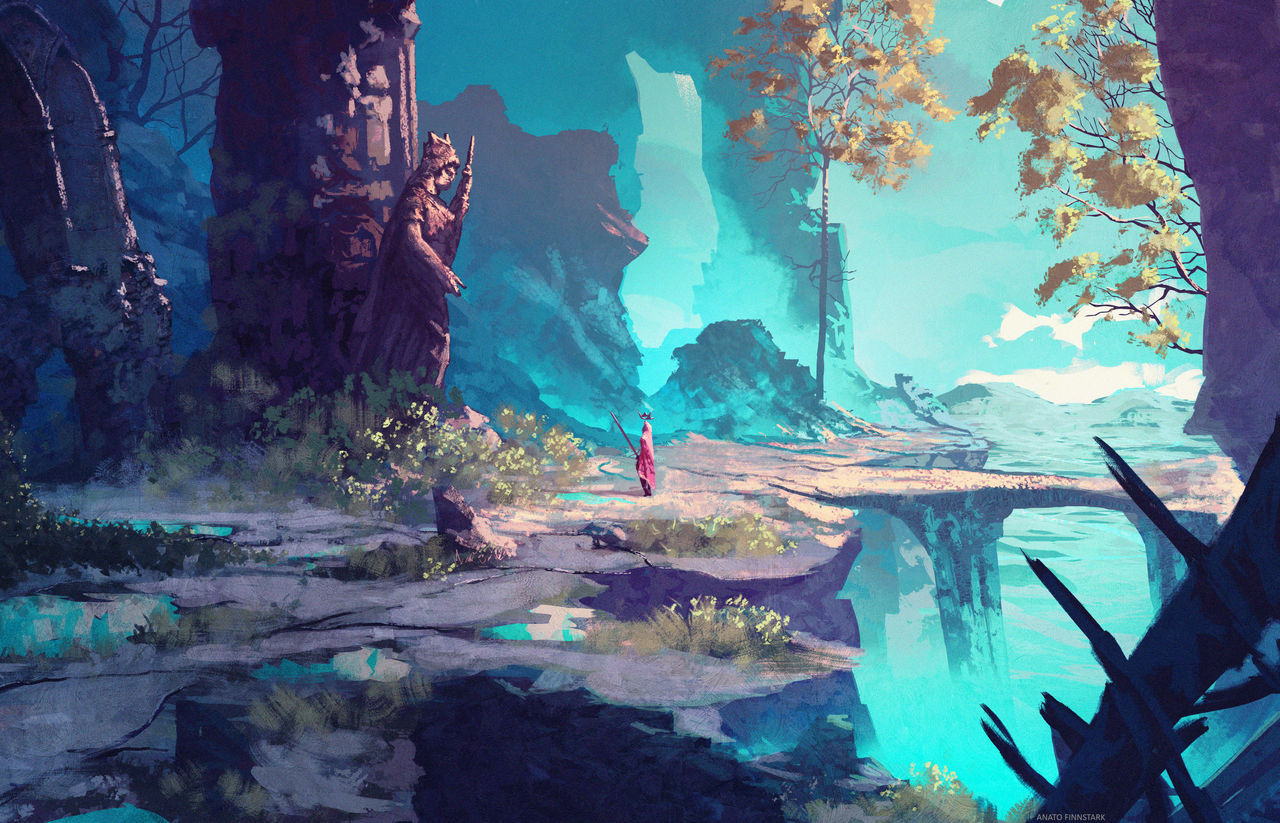 SPEEDPAINT 2H
This is a fantastic fantasy world, full of colour and life. The kind of world I could get lost in; the kind of world with one hell of a lore behind it. One thing I love about this is your use of perspective, this piece really has a sense of depth to it; I could almost walk into the frame and have my own adventure.
The mountains and great arches in the distance look faded and has a lower saturation than the foreground adding to the overall depth.
The inclusion of the figures little figure also captures your attention to detail.

Overall a very impressive piece.
The Artist thought this was FAIR
27 out of 27 deviants thought this was fair.