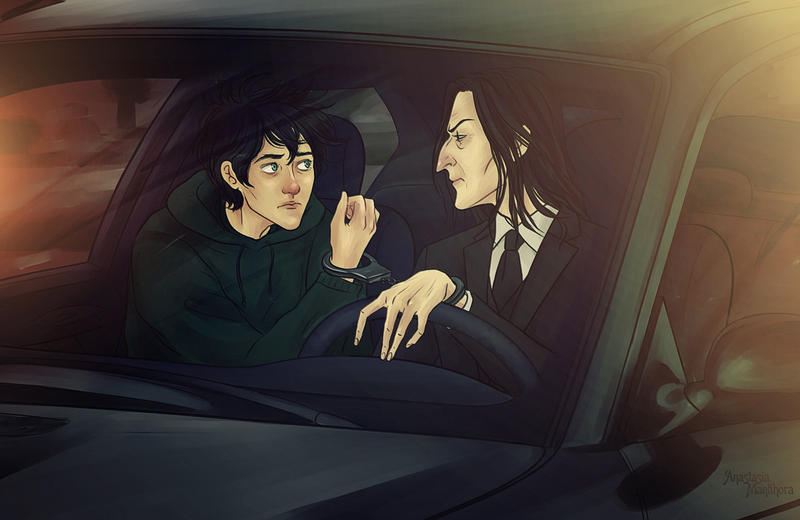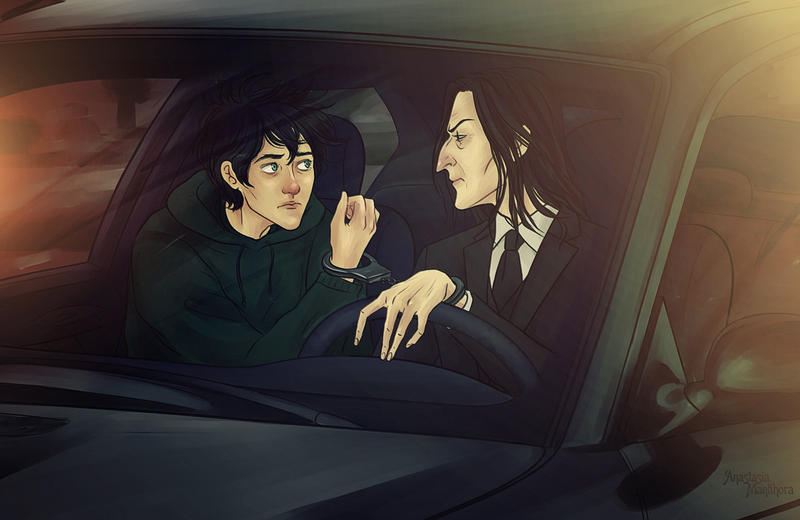 I will always love Snape. The way you portray him is perfect.
Reply

I love this! Seeing Snape in a muggle suit is always a delight and I just love that glare.

I like to imagine Harry saying "You know, this would be a lot easier if I was in the driver's seat." And Snape is just like. "You touch my car. I'll run you over with it."
Reply

Reply

Reply

That looks soooo Good *-*
Reply

Does one want to know what they're up to? Yes. Oh bloody heck yes.
Oh my god why are these sooooooo good.

Reply

Again you rock and this is very cool art work.

From Mishy.
P.S: I've got a few ideas on whats going off here.
Reply