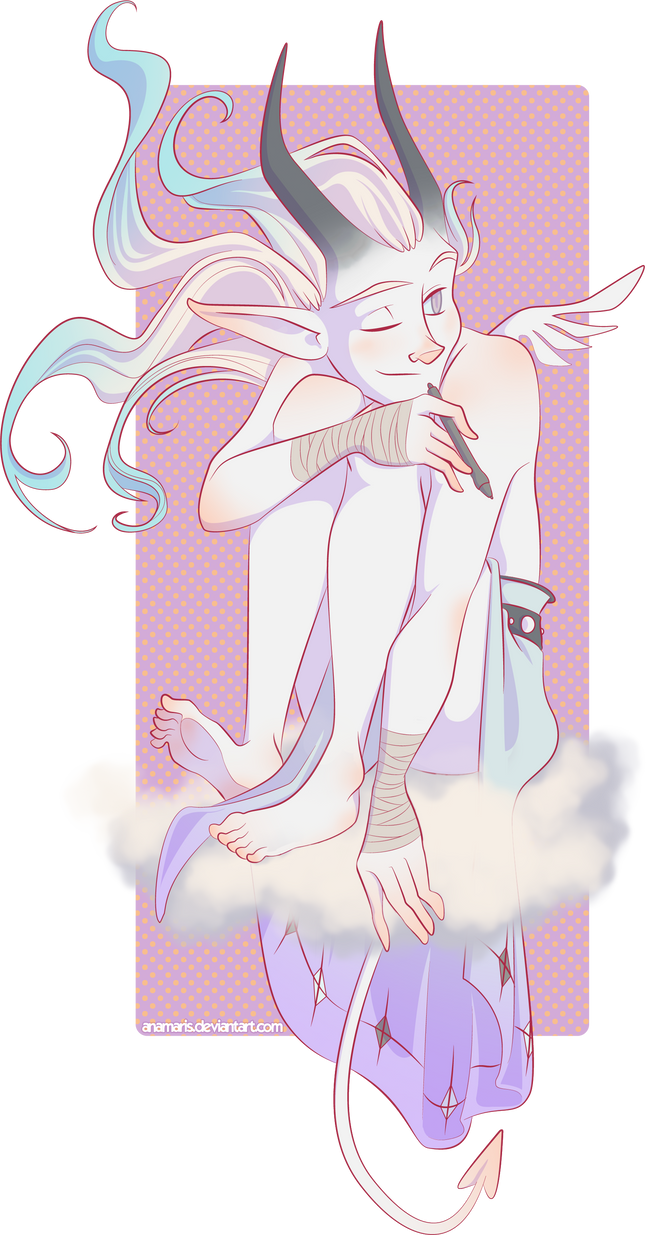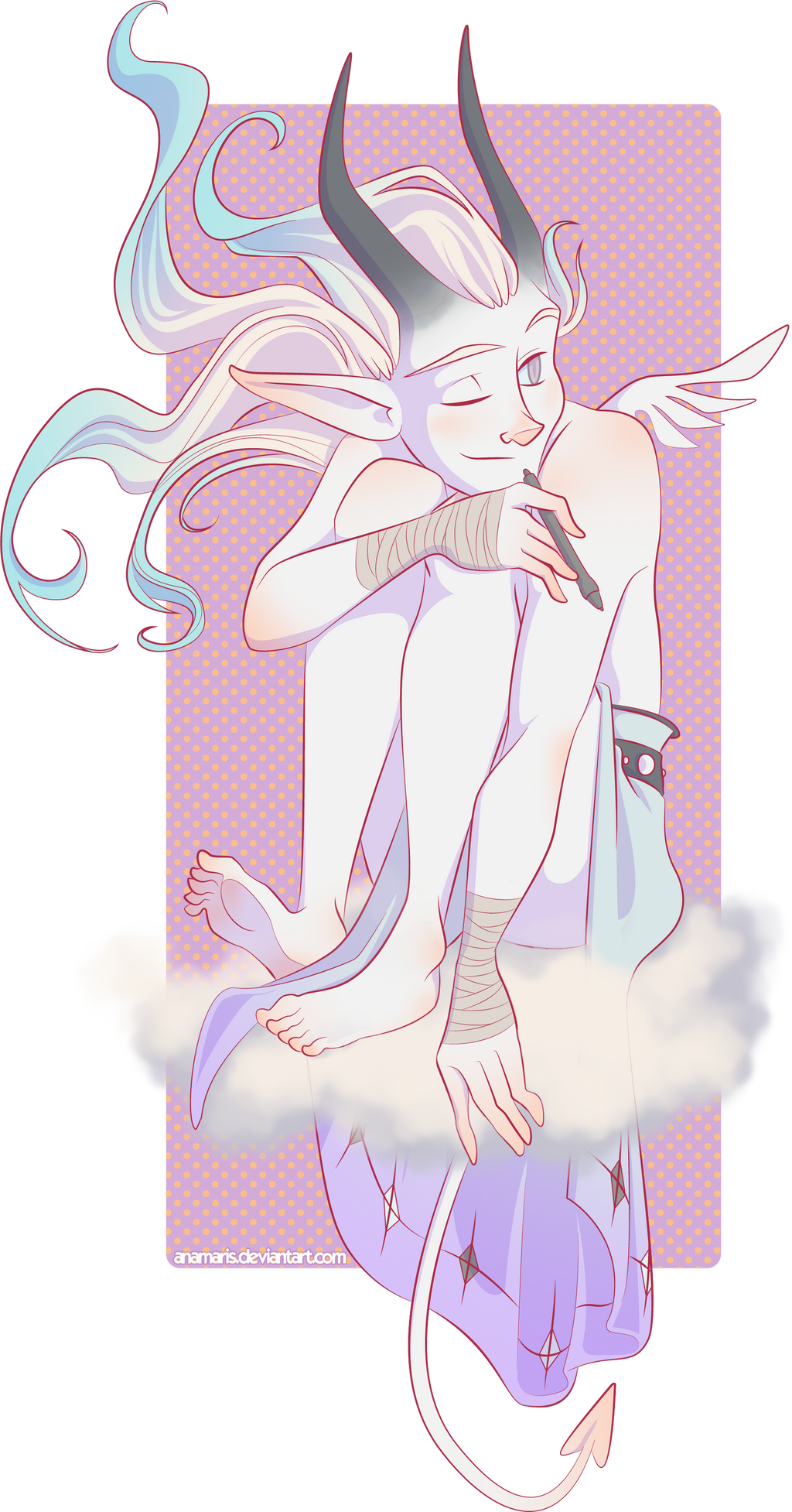 Watch

wow!~ I love this one. Specially the line art, it's very clean and the colours are lovely!
Reply

Reply

Had to google that. What is that? Said something about ghost. I'm intrigued.
Reply

Reply

Te quería preguntar una cosa si no te molesta contestar u.u

¿Qué técnica usas para entintar? <.< Yo últimamente me he dado cuenta que de pasar de sketch a lineart estoy perdiendo un montón, pero tu línea se ve limpia y con movimiento, y me ha gustado mucho la verdad o.o

A parte que los colores son muy agradables a la vista y el diseño es curioso n.n

Un saludo n.n/
Reply

Claro que no me molesta contestarte, y gracias por el lindo comentario.

Mi lineart lo hago en un programa llamado Illustrator, que usa vectores que puedo manipular como quiera.

Que programa tu usas para hacer arte digital?
Reply

Utilizo photoshop, opencanvas y paint tool sai o.o x'DDDDDDDDD Soy un poco indecisa con los estilos que ofrece cada uno así que a día de hoy pruebo todos. Pero para pintar últimamente estoy usando sólo sai ^^ Con él es mucho más fácil pintar y la verdad es que estoy bastante satisfecha xD Si quieres pasarte un poco por mis favoritos tengo una carpeta de tutoriales, que he cogido un poco de todos, por si le quieres echar un vistazo.

¿Entonces utilizas el illustrator? Buf, entonces voy a tener que empezar a probarlo, a ver qué tal se me da ^^

Muchas gracias por compartir la info, se agradece mucho ^^
Reply

Es bueno que pactiques con varios programas, mientras mas sabes mejor, ya que tienes mas experiencia de esa manera.

No he usado Sai, pero eh tenido amistades que me han ensen~ado a usar el pen tool para hacer lineart (o al menos algo parecido al pen tool de Illustrator). Deben de ver tutoriales de hacer lineart en Sai. En mis favoritos tengo un folder de tutoriales tambien, no se si te sirvan de alguna auda, ero a mi si me han ayudado mucho.

Noy hay de que, para aqui estamos, para ayudarno a cecer como artistas. <3
Reply

Reply