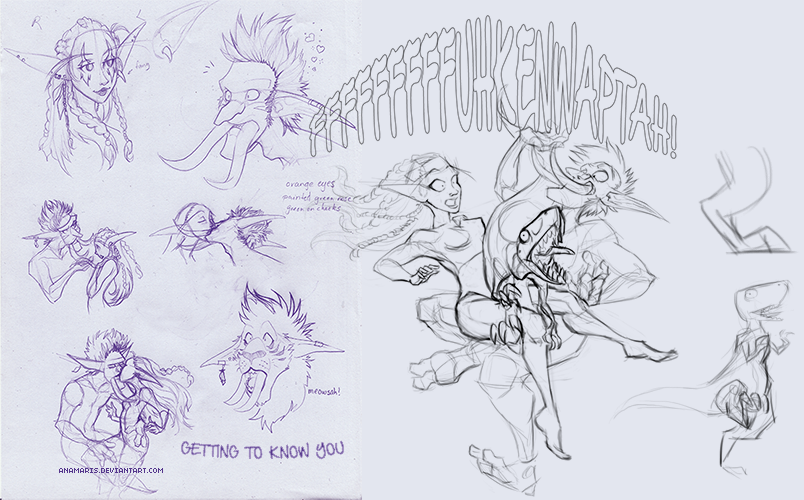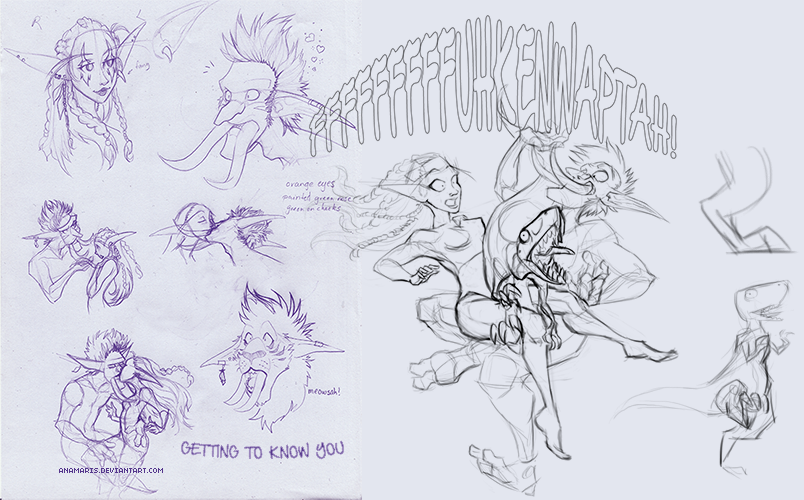 Watch
Some of
The1DK
characters for her commission. Just doodling them trying to get to know them and get them right. I think the raptor is my fav tbh...

Comish info:



Reply

The raptor is the star. It needs to be an icon. I'm crying.
Reply

HAHAHA, is cool.

They are a strange couple, but funny!

Reply

*Jumps up and down* I love em! I love em! I LOVE EM!!!
You've got Aeia nailed and I can't get over how adorable Rohkan looks

For a while there, Rohkan seriously debated skinning poor Atal'ai, so I'm sure he's in complete agreement with that statement.
You are amazing! And I can't wait to see what you come up with next

Thank you so much!!!
So excited!
Reply