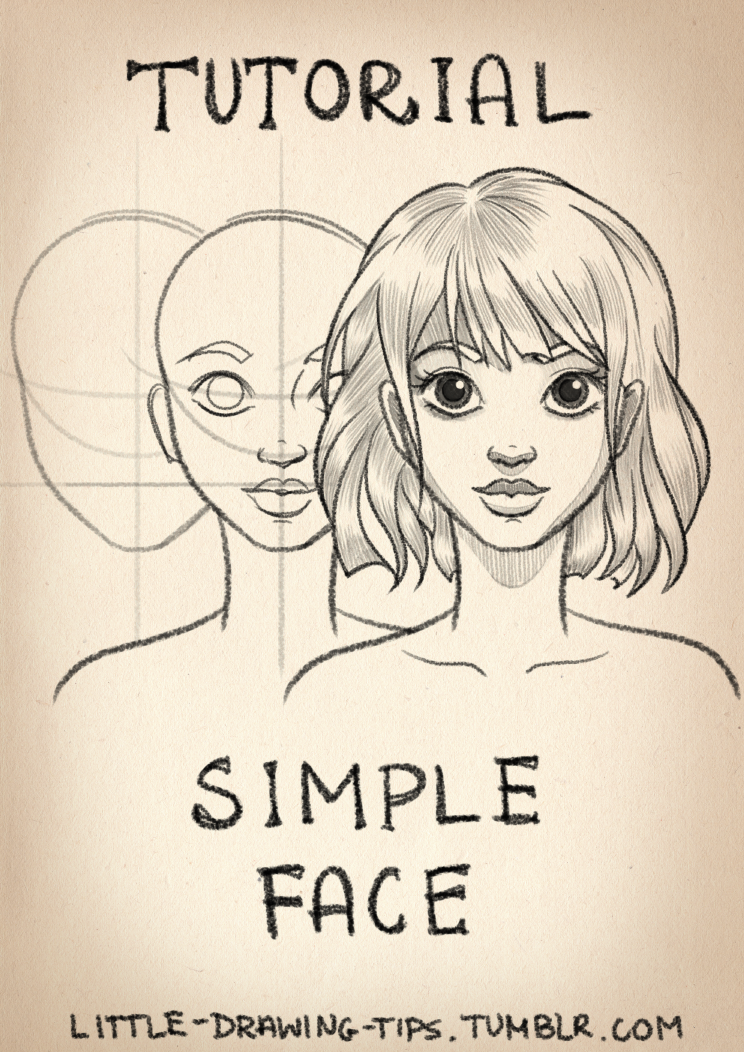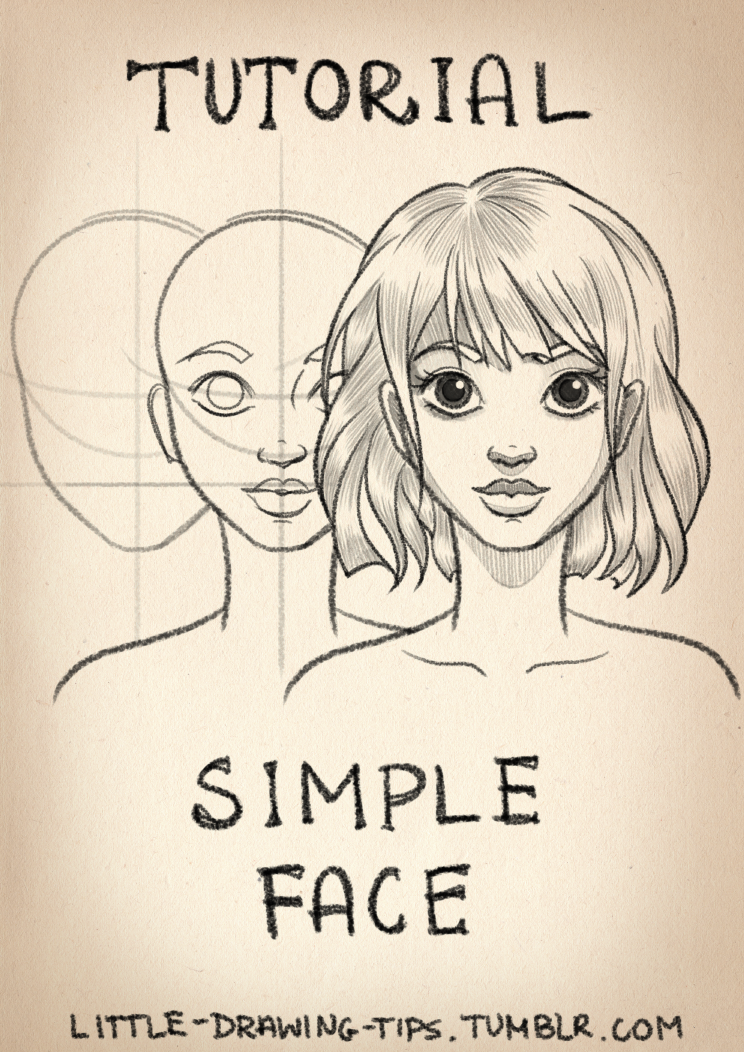 Watch




CLICK HERE FOR THE TUTORIAL




To celebrate my drawing blog
Little-Drawing-Tips.tumblr.com
getting its 150th follower and to promote it even more, I decided to make a bigger tutorial than usually. Let's draw a simple face! I hope you'll enjoy it.





CLICK HERE FOR THE TUTORIAL





Thanks for the tutorial! May I ask something?


What do you think about sketching? Do you think that we, as novice artists, should focus on learning how to draw without sketching and, mainly, stop drawing with segmented lines? I read, sometime, that one should not draw with segmented lines and sketchy because this is what begginers do and I want to become a professional. Also, what do you think I should focus firstly, anatomy or gesture drawing and line of action?


Again, thanks for the tut! Bookmarked!


Note: I am brazilian and, even though I try my best, please forgive me if I've made any mistake!
Reply

Hi, thank you for asking! This is a great question. I'm aware many beginner artists are not sure which direction to take when learning how to sketch. I remember myself being criticized by my art teacher in high school about the way I drew lines on my study drawings. They were, as you described, "segmented" or "jaggy". As it turned out, it was caused by two factors mixed together: lack of confidence and inexperience.
What do I mean by "lack of confidence"? Let's say it's an automatic fear of ruining a drawing. Beginner artists tend to care a lot for their works and want everything to be perfect. This leads to very delicate and reserved moves of a hand, as if lighter strokes guaranteed better results. Nothing more wrong!
Your drawing hand needs to learn. It has to remember how it moves, how it holds a pencil, how much strength it puts and for how long it draws certain lines. And it won't happen in a day or two, it requires months and years of regular practice. This it that "inexperience" I mentioned earlier.
In order to achieve this you have to forget about perfection and go with the flow. Draw firmly with long and strong lines and try to control the shapes you create. If a line isn't good, draw another over it. And then another one. Don't worry that your final sketch will end up messy. It's not about drawing perfect strokes or clean lines from the start, but having desired shapes and forms in the end!

Let's have a look at a few sketches by Glen Keane, the true master of pencil:
www.arludik.com/oeuvresE/Keane…
photos1.blogger.com/blogger/50…
s-media-cache-ak0.pinimg.com/7…

As you see, they're all very messy! So many lines are jiggling together in some kind of a chaotic dance. However, they all make sense. The shapes are marked emphatically by a hand that's not afraid to experiment and make mistakes ("fail" strokes). Confidence is the key.
And now to answer the last part of your question: there's no right order of what you should learn first. The best way is to practice everything simultaneously. You can set yourself up for daily themes and change your focus everyday. Draw as much as you can. After five hundreds of sketches go back to your first studies and I guarantee that you'll see a huge difference. Good luck!


By the way, if you don't mind, I'll use your question on my blog, because it may be very informative to the others!

Reply

Oh my Gosh. I swear on my cat's life I bookmarked this reply because this is the most important thing I've read in five years, no kidding.
Please, feel free to post it on your blog! You don't even need to tell them who asked! I'm so proud to know that I'm not the only one who has thoso stupid questions floating in my mind (Mom, I made a great question! I deserve chocolate and strawberries!)
As someone who has a really, really big problem with confidence, I feel that this is going to help me a lot [to learn]. I'll set 3o daily minutes every morning and, from now on, I'll practice line of action, gesture drawing, anatomy and everything I need, as you told me. And, men!, these sketches rock! They're so impressive, OMG! When you say 'master of pencils', you're not kidding
Are you sure s/he' human?
I want to learn to chaotic dance with my hands too~ Thanks for the advice! I'll start practicing as soon as I can!
Reply