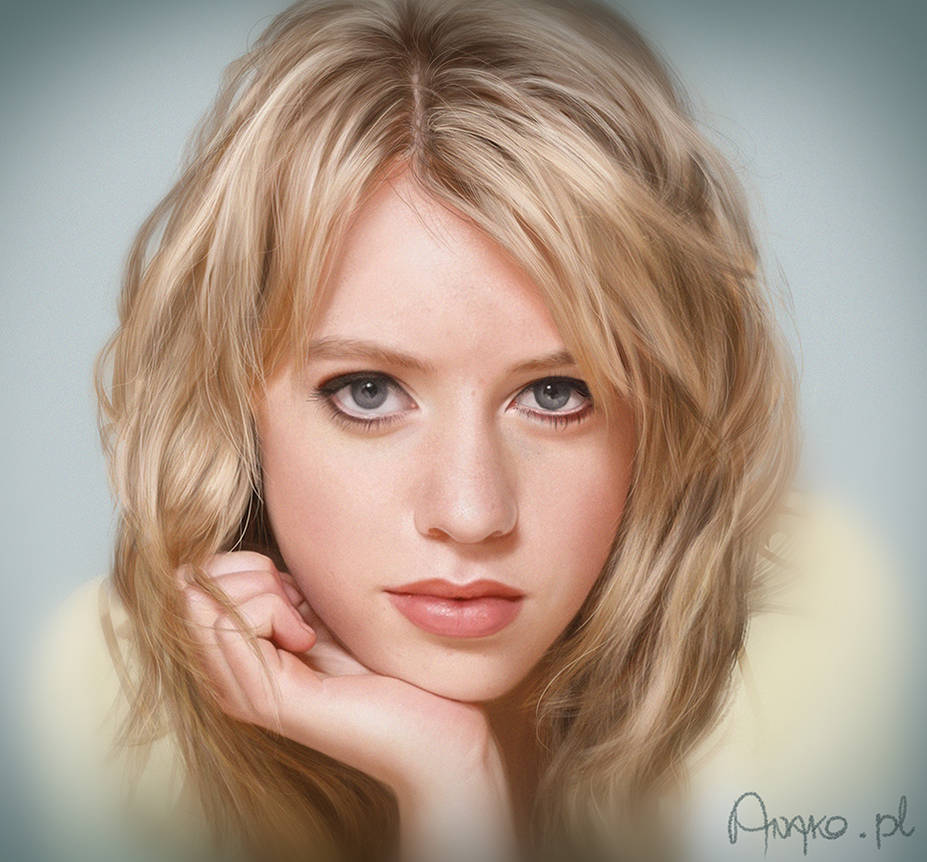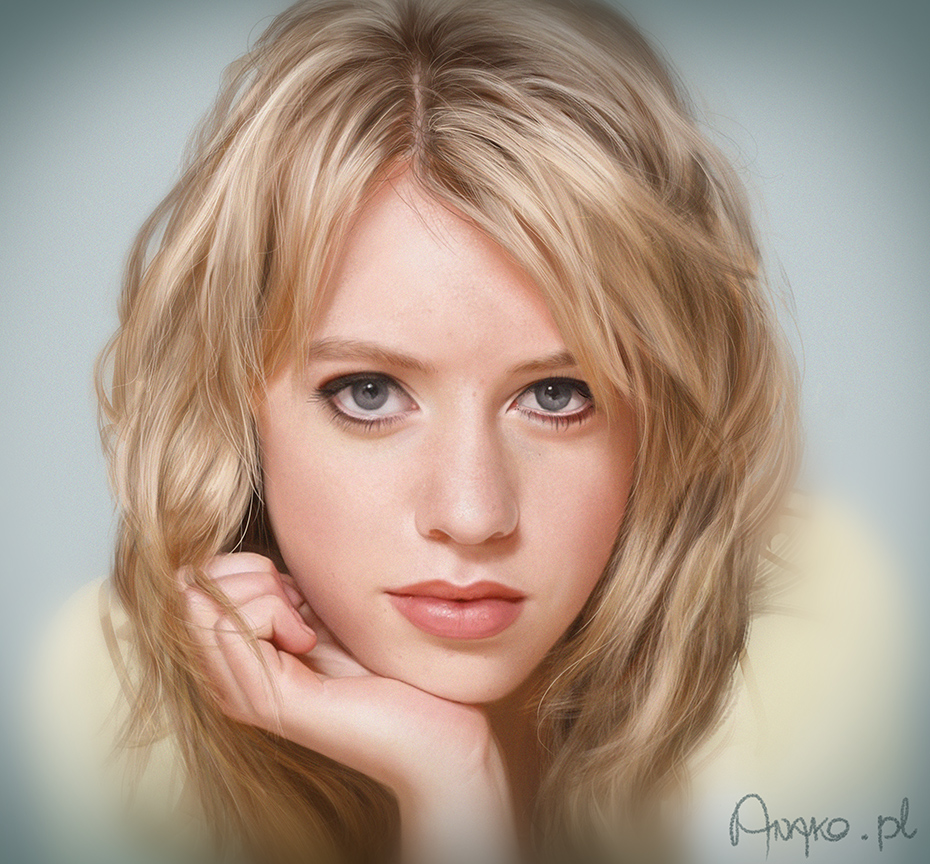 Watch
So yeah, updating this deviation. I decided to crop it, add some vignette and update the broken links.

This picture is veeery old, but still I'm very happy with it - even though it's just a copy.
Close-ups:
link
Process:
Original photo:
link
Old description below.
~~~~~~~~
In case you're confused,
this is NOT a photo, it's a PAINTING
.
(I hope you're confused

)
So yeah, my first try with a photorealistic potrait, because before I've never really aimed for photorealism, since I don't find it creative. But, it was done for
practice purposes
and I'm very proud of the effect, that's why I'm submitting it here.

No tracing, no color picking, just painting from what I see.
This is Alexz Johnson, a Canadian singer & actress with such a beautiful face, that once I saw it, I knew I'd paint her. I'm not even a fan, although she has a very pretty voice, too. :3 I showed her this portrait of course, and she liked it! <3
Critiques & tips are very welcome! I know I messed up the hand, and the hair isn't right - but I'd die if I was to recreate it identically.

The most hard part: catching the propotions.
The most boring part: the hair. @_@
The most easy part: guessing the colors (that was a surprise)
The most fun part: the pores

Enjoy!!!
Photoshp CS5 & Wacom Intuos 3
Over all, I love this picture, its excellent! And its so close to photo quality! Congratulations on being a wonderful digital painter! She's also VERY beautiful!
Now I want to analyze the aspects of this picture that stand out to me.
Hair: The hair is excellent, you MUST tell me how you do it! (please?! ; w

So few people can do hair this magnificently and I'm glad you can! Because the hair is the first thing that jumped at me! (other then the fact that she looks so life-like!)
Eyes:
I've noticed that far too many paintings have dull-lifeless eyes that bore me. And makes the picture lack emotion-but I'm impressed! Her eyes look inquisitive and interesting! I love them. Only problem is (I feel like I nit-pick too much) her left eye (in this entire critique I am saying my left and my right, not hers) is too wide, it doesn't match the right one. Makes her look odd. I think its also slightly lower then the other, but that may just be me

Skin
The skin is SO soft! And pure! She is definatly a work of art all in her own! I feel the need to glue a mole or a freckle on her so she doesn't look so damn godly! (Is this a self portrait? ;D)
Pose
Okay so I looked at her pose and its wonderful, sexy, curious and beautiful. Only thing that I noticed is: Her fingers aren't touching her cheek, and if you rest your head on your hand like she is (with fingers touching) it's normal and comfortable. But if you move your hand slightly away as her's is, then your head cocks in the opposite direction (I also noticed that my neck hurt, I dunno if it's like that for everyone though)
Parting words
I love this picture! And the small tweaks of the eye (and possibly the hand) would make it great enough for a DD! Now I'm going to check out the rest of your gallery!
The Artist thought this was FAIR
56 out of 57 deviants thought this was fair.