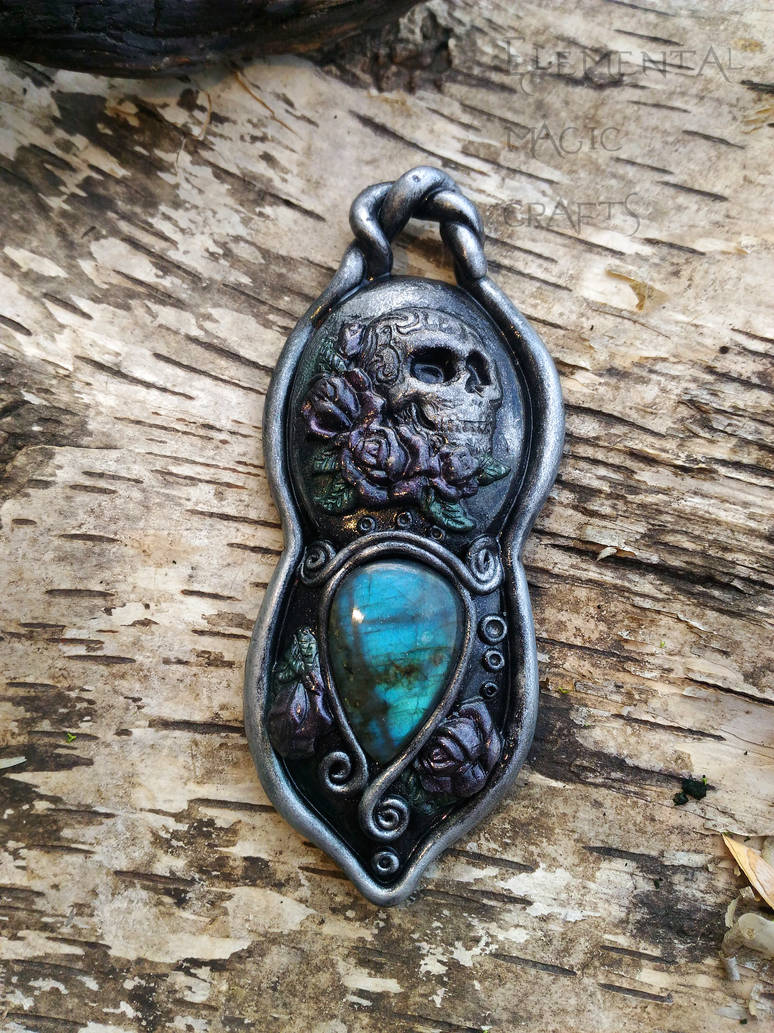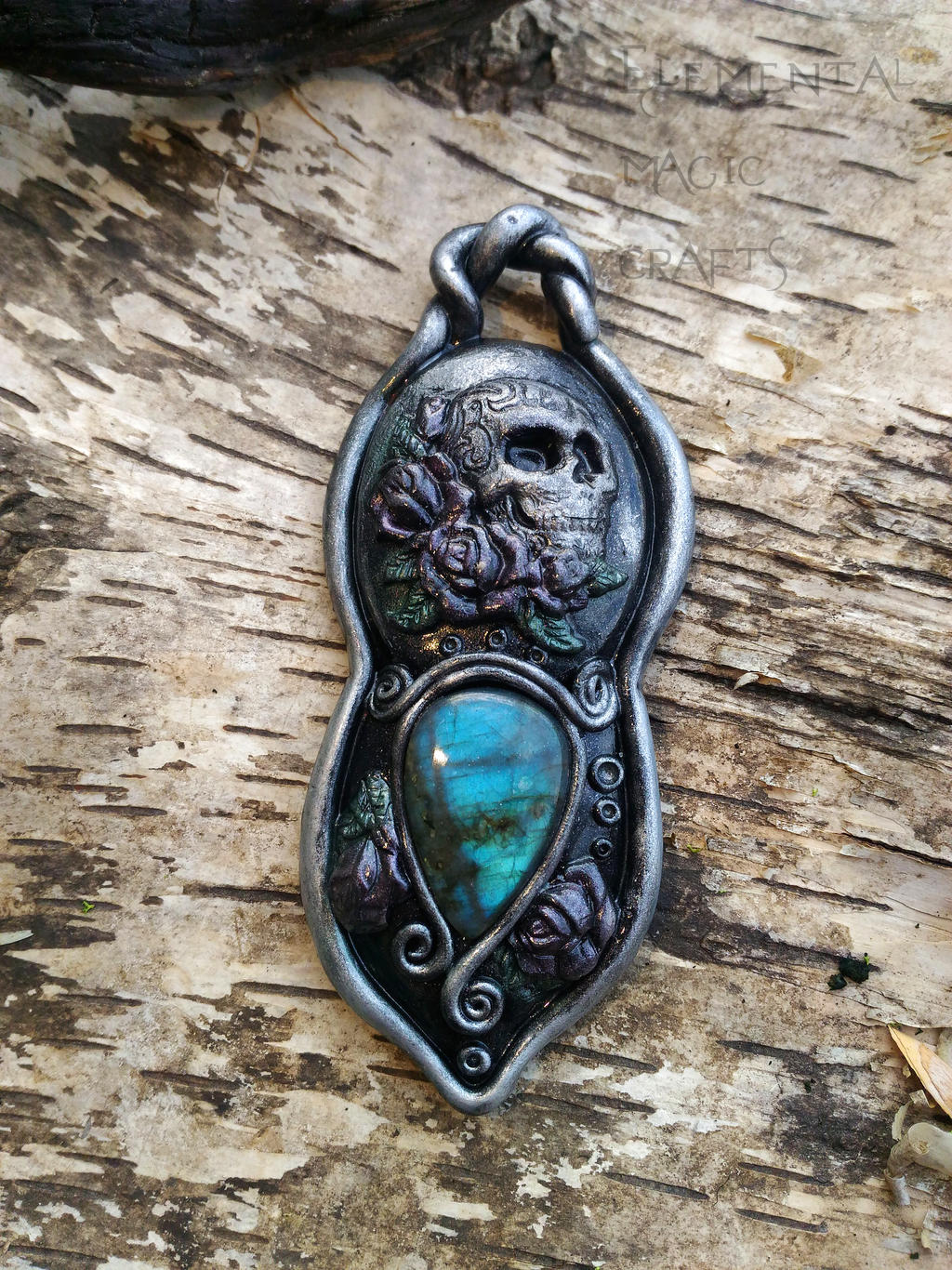 BUY HERE: www.etsy.com/listing/592681813…

☠💀💜
Sugarskull Pendant
Material: Stone, Polymerclay
Stone: Spectrolite
Measures: 10,5cm X 4,3cm
Higher resonance of the labradorite, spectrolite involves the soul in a protective cape in any realm.
From a spiritual point of view, this extremely mythic stone raises awareness and facilitates multi- and interdimensional travel. Because it contains a deep esoteric wisdom, espetrolite takes it to other lives, removes psychic debris resulting from past disappointments or evil eye and strengthens confidence in the universe. Stone of transmutation prepares the body and soul for ascension. Used in contact with the body prevents the loss of energy or the vampirization of the biomagnetic coating or the splenic chakra, especially by a disembodied spirit.
Cure: Useful against insomnia caused by psychic or mental agitation. From a psychological perspective, espetrolite bans insecurities and fears and emphasizes its strengths, mentally, balances the spirit of analysis and rationality with inner vision. Emotionally this stone increases empathy and acceptance of individual differences and shows why people prefer to evolve through challenges.