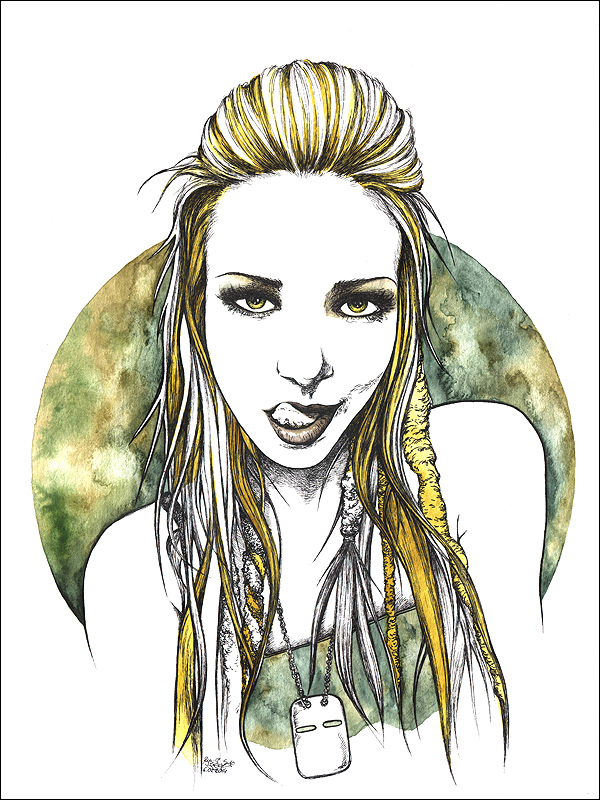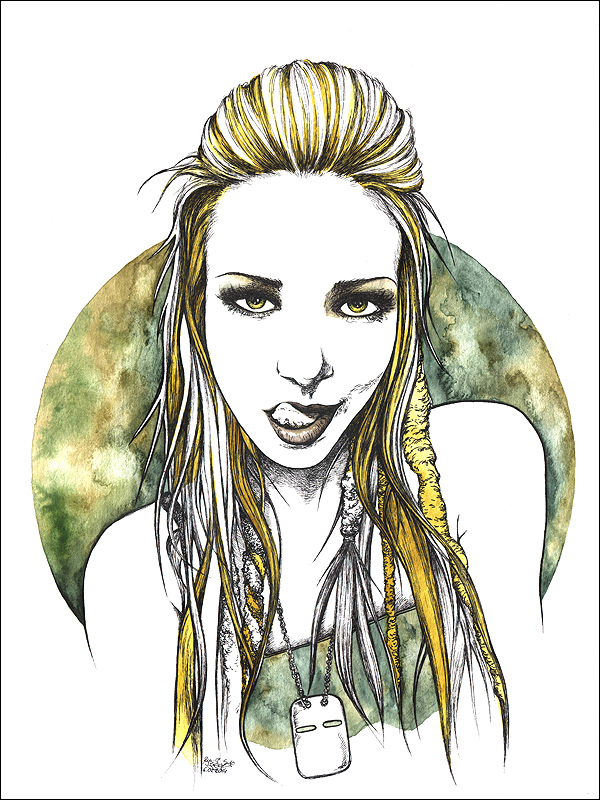 Watch
After a longer break from painting I'm trying out a more abstract style.
size:
24x32 cm
medium:
W&N Watercolours, fabriano torchon paper, rOtring Isobraph 0.20mm + their original ink.
stock:
Dekadenz
by
TwiggXstock
.
I just love her delicate features combined with the power soothing from ther eyes.

Świetne! Nawet lepsze niż poprzednie, kompozycja wyczesana!
Reply

Dziękować

Reply

This is brilliant!

Thanks so much for using my stock!
Reply

She looks so badass, just like that i dont give a f*ck smile
Reply

Really cool colors choice! I really like them!
Reply