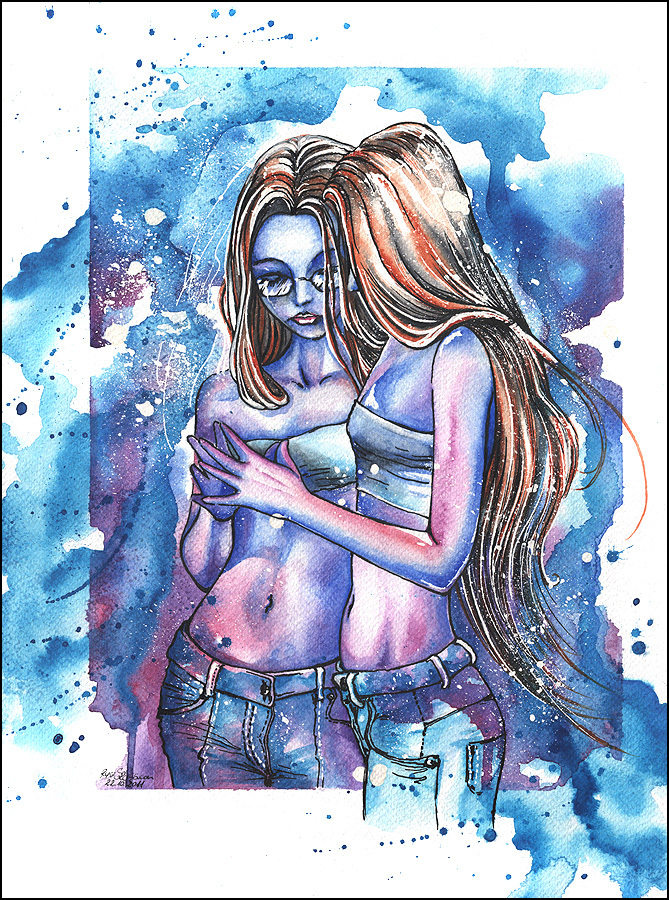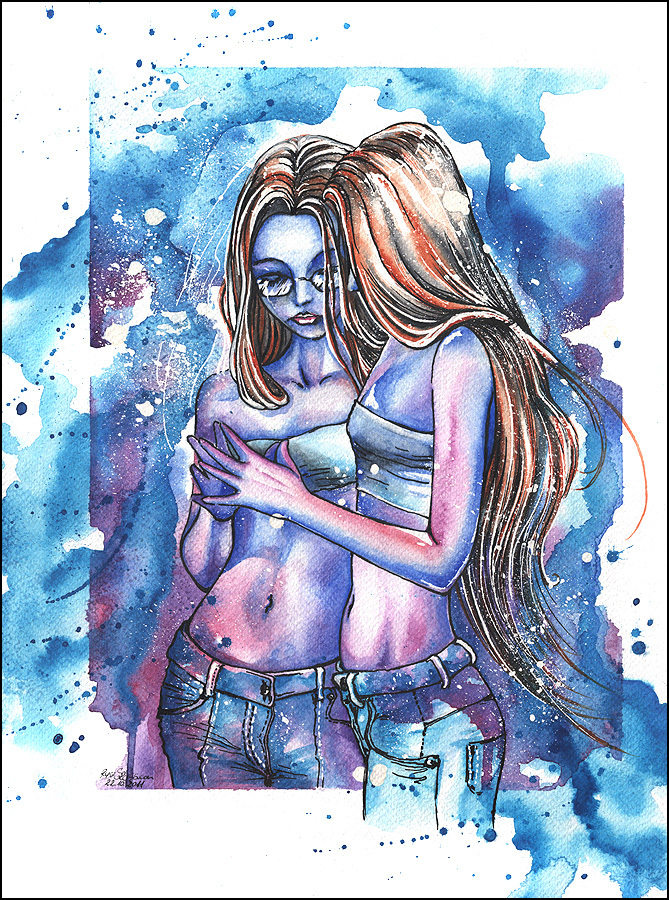 Watch
The last time that You and I...
This is a quote from 'The L Word', it was a title of a very meaningful photograph.
I can't get it out of my head. And I felt like it will make a perfect title here.
The stock photo was titled 'You are my comfort'. Made me think about my constant urge to push people away and as a result being all alone in the world.
I have lost my soulmate. By leaving this world She's broken my heart.
Have you found yours?
I am not gay. Just in case someone asks. Again.
Please don't make ignorant, hurtful comments...

6. Mirror

WIPs:
You can have a look at 'step by step' scans:
[link]
[link]
[link]
size:
30x40 cm
medium:
W&N watercolours on Fabriano paper, MIR synthetic ox gall, W&N masking fluid, masking tape, blak ink, traditional nib.
stock:
by

, although I can't seem to find this photo now in her gallery.
The beautiful model is of course Courtney Simonds/reddpheonix.com.