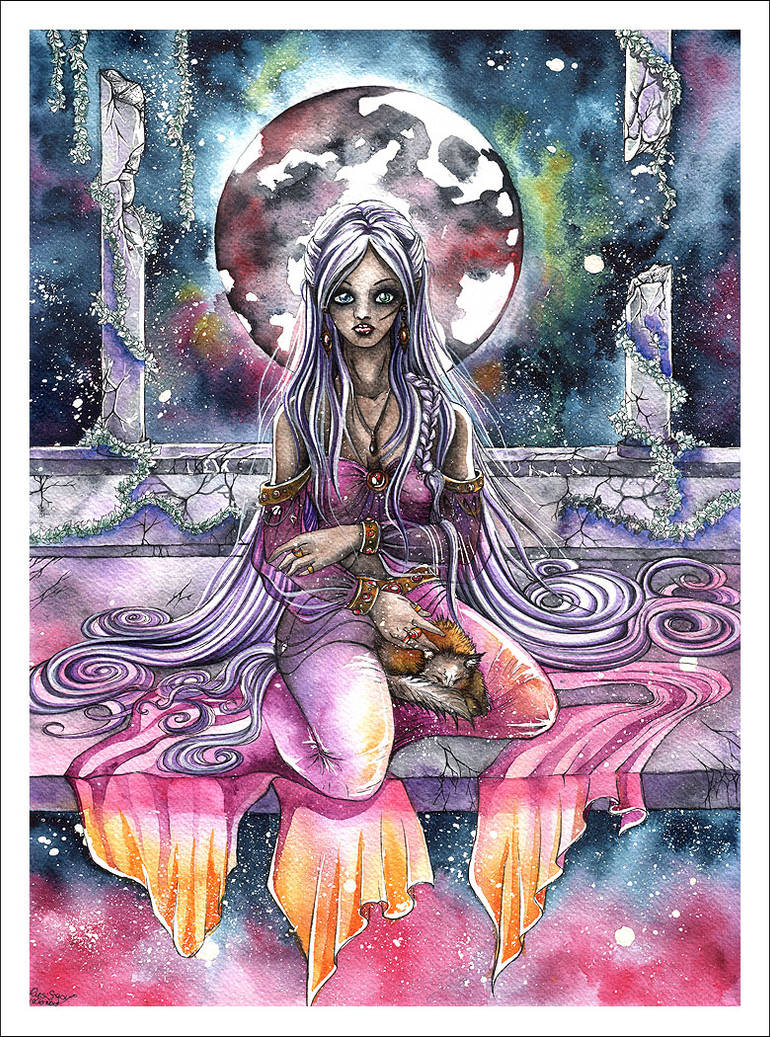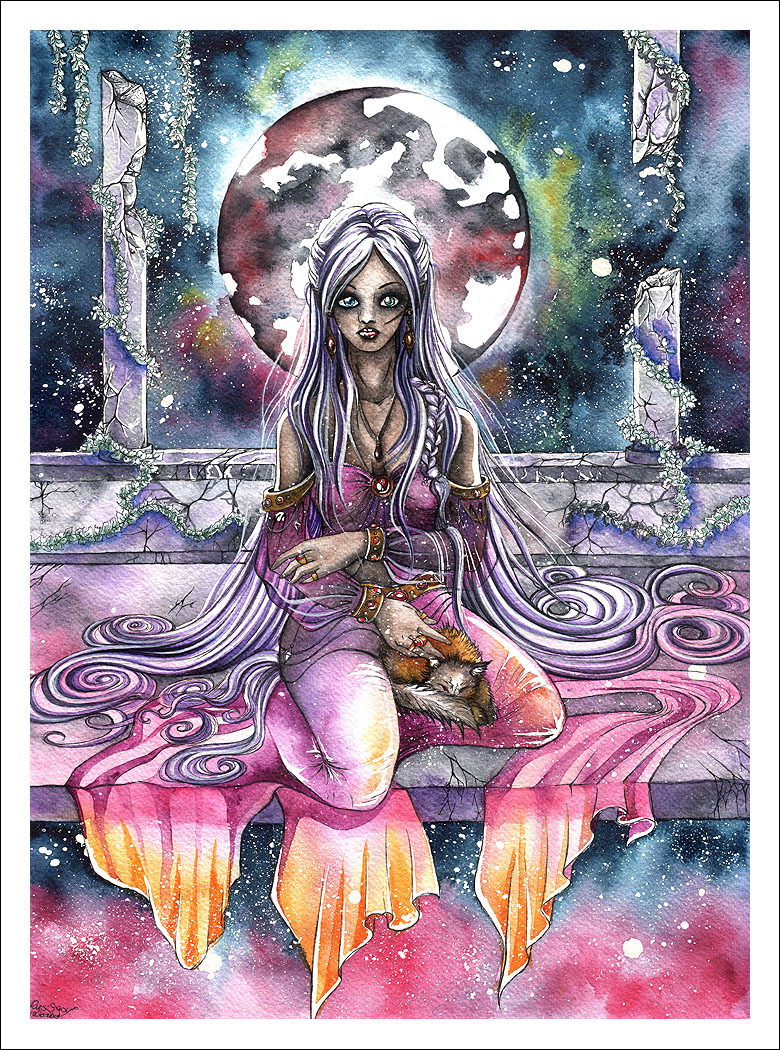 Watch
Ninquefind'ell for

, her OC.
This concludes a challenge I once took. The challenge, and the image itself, took me so much time I'm ashamed to even post it.
It's not as good as I wanted it to be. The colouring is chaotic, a lot of spoiled areas around the moon where colours mixed by accident.
I gave it a lot of thought, which is why it took so long. But perhaps I did too much planning, and it backfired.
This could've been done so much better. I still hope Gabia likes it.

Work in Progress:
anachsunamon.deviantart.com/ar…
You can see the step-by-step photos here.
size:
34x46 cm
medium:
W&N Watercolours, fabriano paper, rOtring Isograph 0.20 for lines.
stock:
None, but I sketched the lines a couple of times on the side, and traced when they were satisfactory.
Ninquefind'ell belongs to
levune
. Please visit her amazing gallery for more.

Reply

I think this looks awesome, great job

Reply