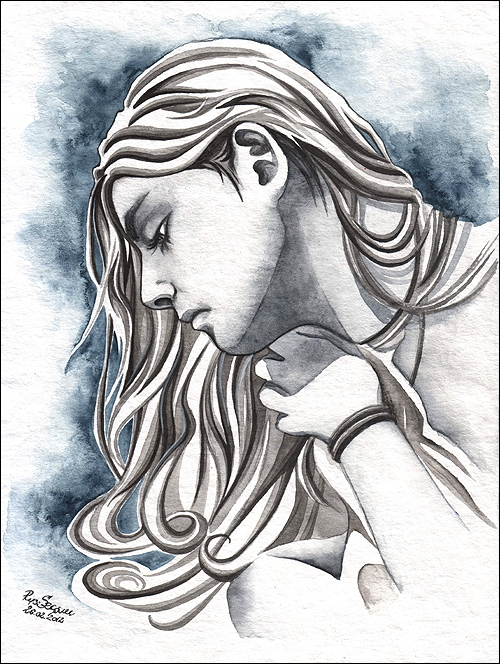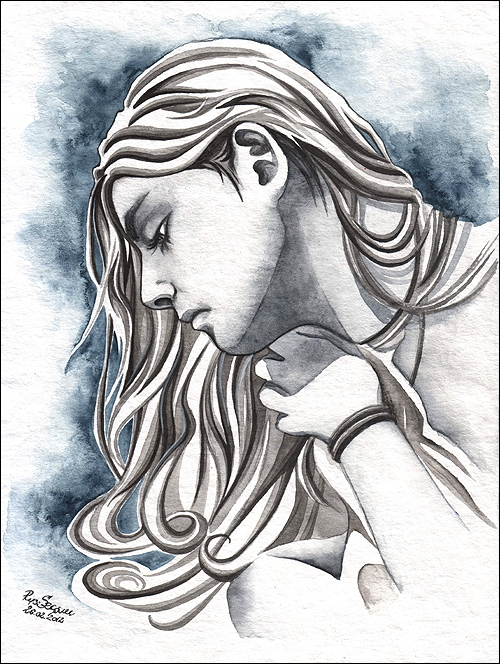 Watch
Oh why the hell not #2, which yet again means something that wasn't meant to be submitted, but honestly I've got nothing else to show.
This is me. One of old photos used. Watercolour practice sketch. Completed last week.

97. Selfportraitsize:
18x24 cm
medium:
W&N watercolours on fabriano Torchon paper (F yeah).

I love her hair
angle of her face looking down
Reply

Beautiful self portrait, I love the coloring and the head angle is very interesting!

Reply

Nicely done! I adore the hair
Reply

Beautiful as usual. Quite loving this.
Reply

Love how you paint hair. LOVE.
Reply