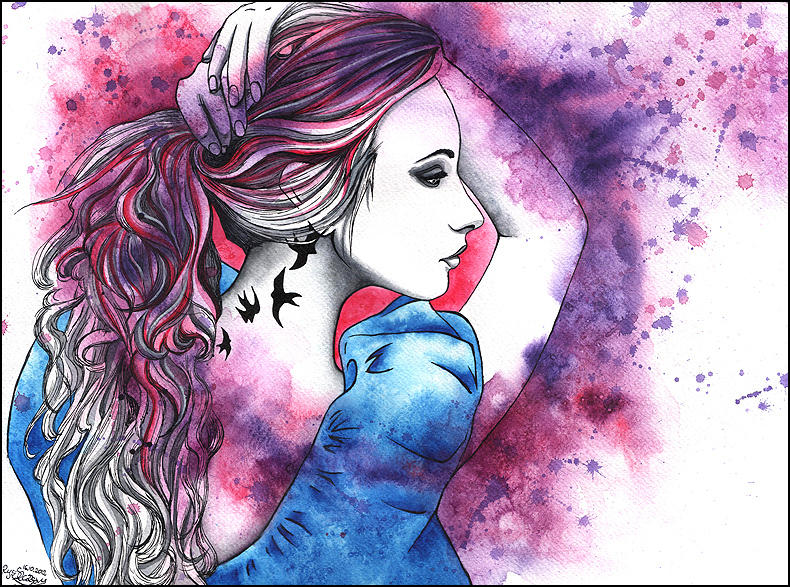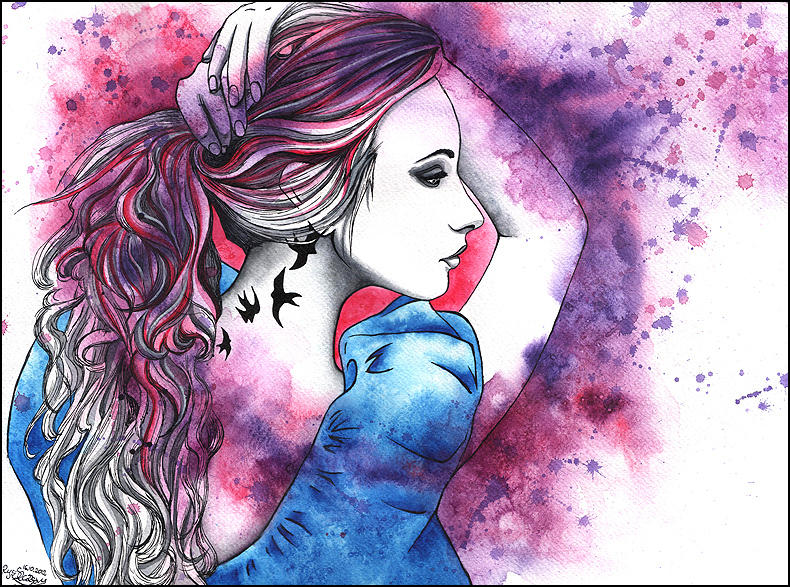 Watch
I haven't submitted anything in a while.
This here for example waited over 3 months to be completed.
There are some work in progress shots on my phone
size:
30x40 cm
medium:
W&N Watercolours and Liquitex black ink on Fabriano paper.
stock:
[link]
by the absolutely fabulous *
insomnia-stock

przepiękna kolorystyka... ;]
Reply

Co za śliczna praca! Pełna romantyzmu i zadumy.
Reply

Beautiful artwork!! Very inspiring... This is lovely!!
Reply

Reply

This is great! I love the birds tattoo.

Reply

Thought the purple would catch your attention

The tatoo is exactly like the girl on stock photo has. Beautiful concept, I agree. And saying that, I don't usually like tatoos. This looks like something I'd actually want to have on my body for the rest of my days.
Reply

Ha! You know me to well... all of your works are just beautiful and I look forward to seeing every one of them.
Reply

I always enjoy seeing new art from you. Love this one.
Reply

Thanks lovely. Don't make them as nearly as often as I used to

AND behind dA life, comments and such, uhh...
Reply