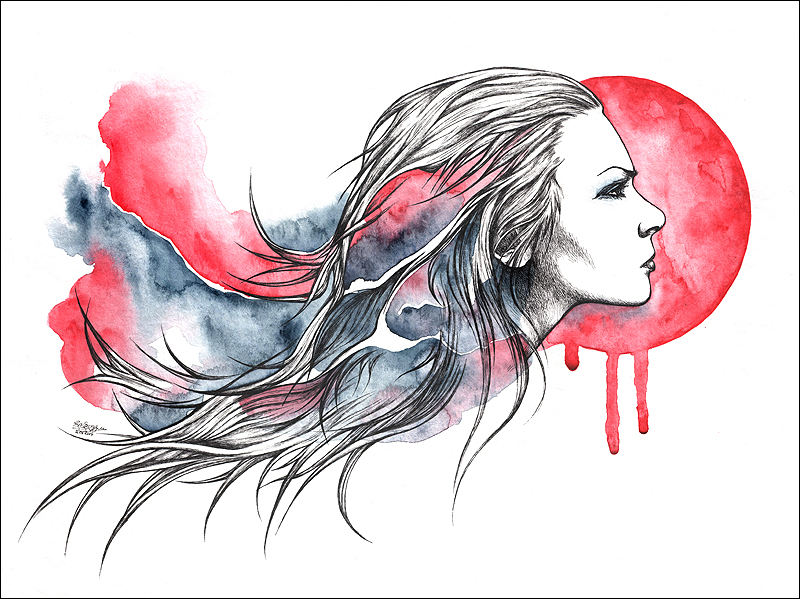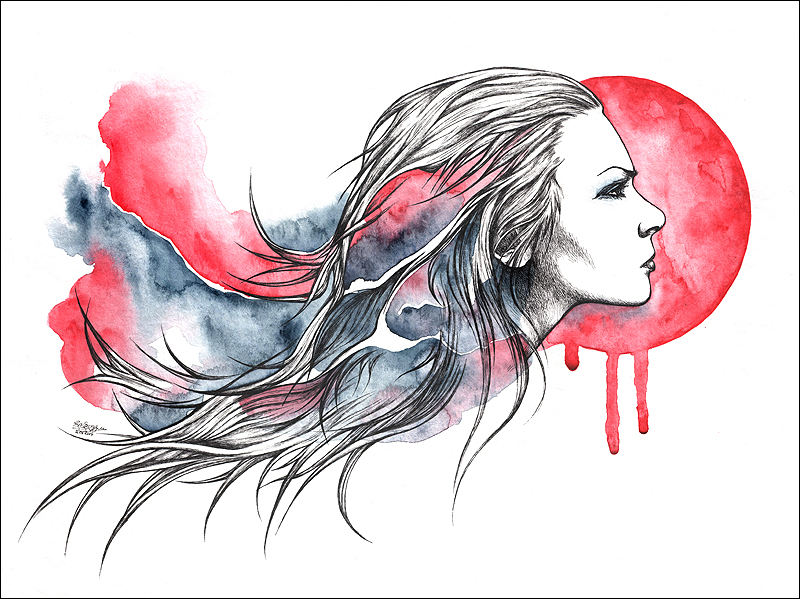 Watch
This is something new I'm testing.
After a longer break from painting I'm trying out a more abstract style.
size:
30x40 cm
medium:
W&N Watercolours, fabriano torchon paper, rOtring Isobraph 0.20mm + their original ink.
stock:
Bewildered
by
TwiggXstock
, I think the most popular portrait stock in dA.
I would like to thank the beautiful model for posting her inspiring photos


Love it, the dripping off the sun/moon? Fits perfectly.
Reply

Yeah, it was an accident. I took too much water and it went down the sheet, but didn't look bad so I left it there.
Reply

Itīs really good!!!

besides sometimes getting a cleaner image like this one is amuch bigger challenge !! I think you really got it!
Reply

More abstract style wychodzi Ci znakomicie! Widzę, że ciekawie będzie się działo/dzieje się

Reply

I quite like this new direction you're taking, it's very interesting and promising.

Reply

This is truly beautiful. The abstract style fits you well
Reply

beautiful profile love it xo welcome back

Reply

Thank you Love! I've got more, just didn't feel like posting for a while

So nice to see some of the old friends still around though!

Reply

It looks like birds are trying to fly in and out of her hair, that's such a cool effect

Reply