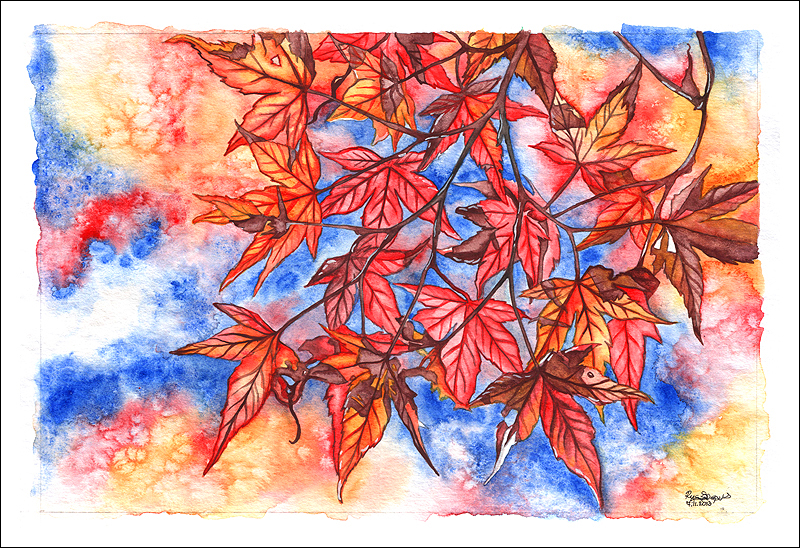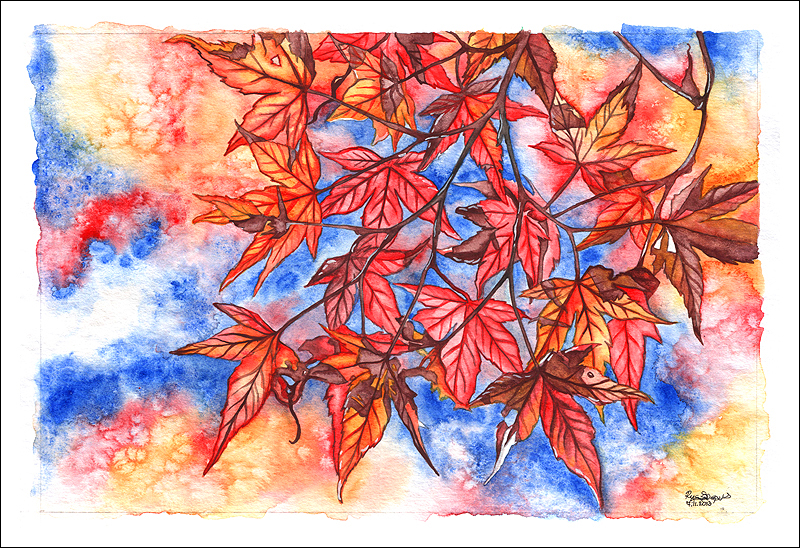 Watch
A picture I made for my dear friend John and his wife Miriam, as a thank you gift for their kindness and hospitality.

size: 24x32 cm
medium: W&N Watercolours, fabriano paper, salt for texturing.
stock: Yes, from a random googled photo.

I love the translucence of the leaves.
Reply

Thank you! It wasn't easy, I consider those the "messy details", as I kept forgetting the shadows of the leaves in the back should be there in the front.
Reply

Gorgeous artwork!! This looks beautiful.
Reply