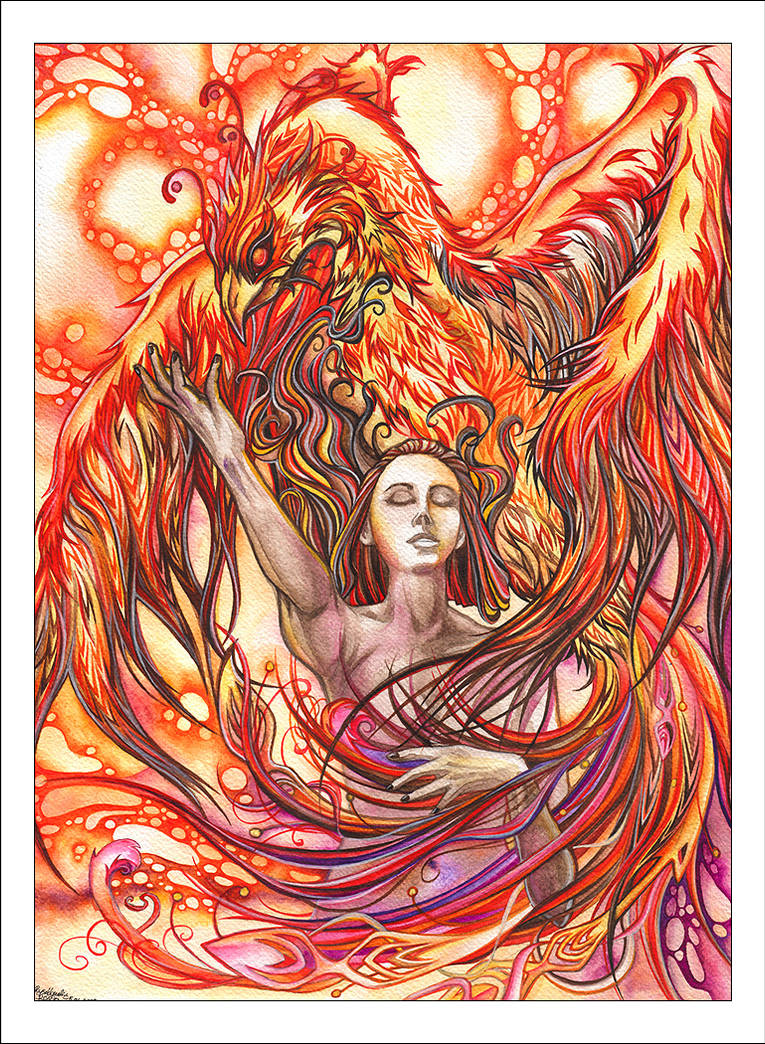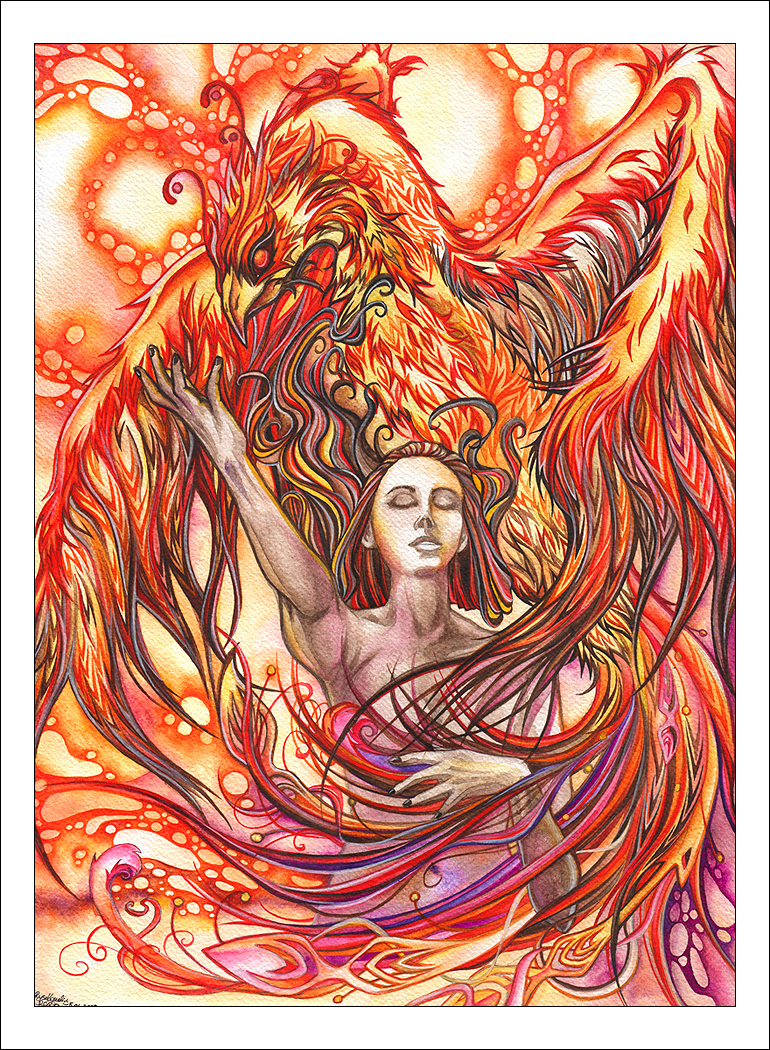 Watch
The requested and long-awaited phoenix for
.
It took me much time and effort, whole 5 weekends of 000 brush work. I'm fully aware of ruined anatomy (both hands), I was too tired and overworked to even care. Your critique in this matter is not desired. Also, my scanner ate all the orange and made it look more red than it actually is (same old problem with orange). Check out the WIP photos, good colours there. Enjoy


69. Phoenix
(obviously)

5. Phoenix for =
mansongothic

Details:
[link]
See why it took me so long...

Work in Progress:
[link]
[link]
[link]
[link]
[link]
[link]
size:
34x46 cm
medium:
W&N Watercolours on Fabriano paper, 000 W&N brush, mech pencil.
stock:
by =
lindowyn-stock
, though I can't seem to find this shot, perhaps it was removed.
One more thing, those 'bubbles' in the background were not my idea. They were invented (LOL) by a great artist known on dA as *
puimun
. Her magnificent watercolor walkthrough can be found here:
[link]