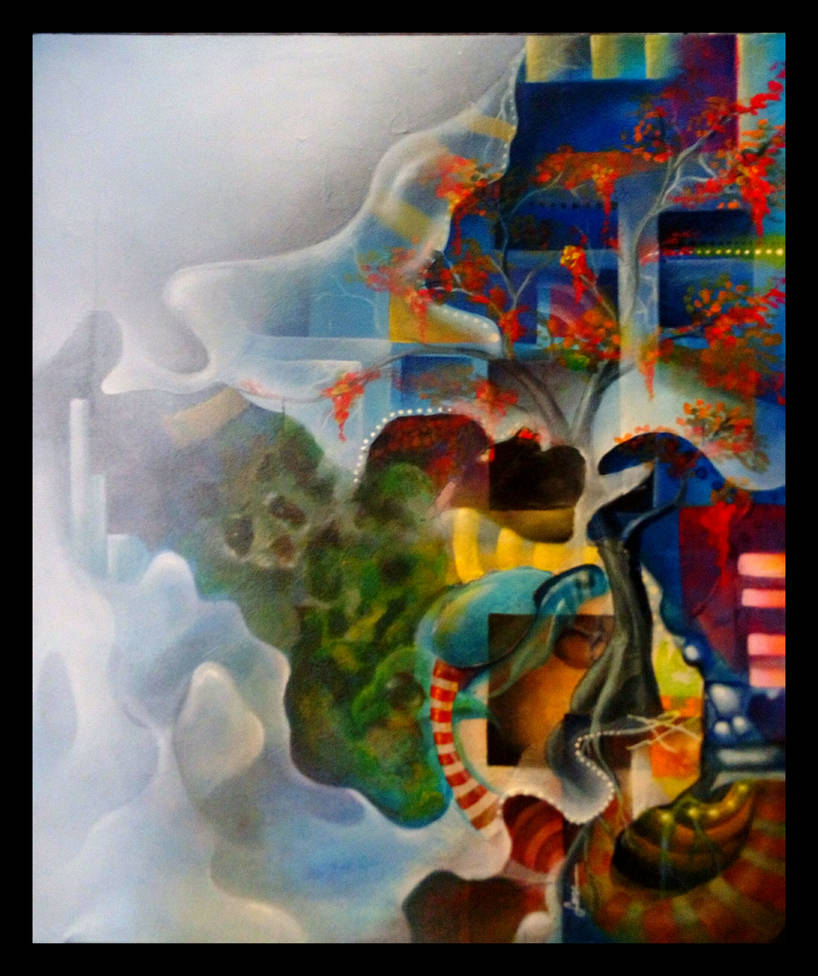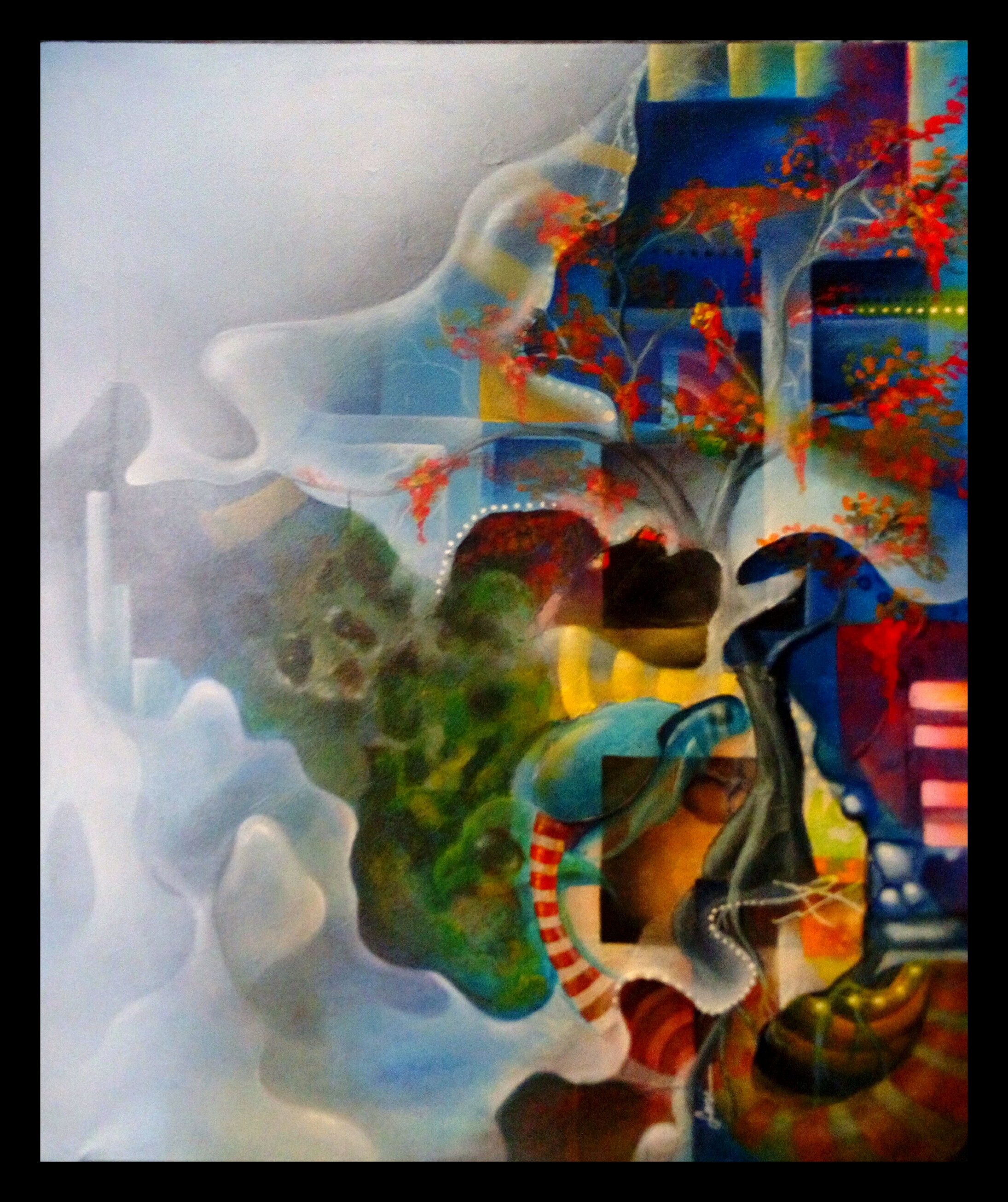 Watch
Repainted old painting
fav.me/d5lp4o1
I feel this version has a lot more light in it, and as you read it from left to right, it creates itself. Sort of like when a person developes, from blank to structured person.
And there's panda, who would have guessed I'd sneak a hidden panda in my art?

acrylics on canvas
PS: I should replace this photo of a painting with a better one asap. Does anyone have any suggestion how to take a photo in such a manner that you don't see layers from glazing as a "messy mess"? To the naked eye, it looks like homogeneous layer of paint, but here....just ugh!