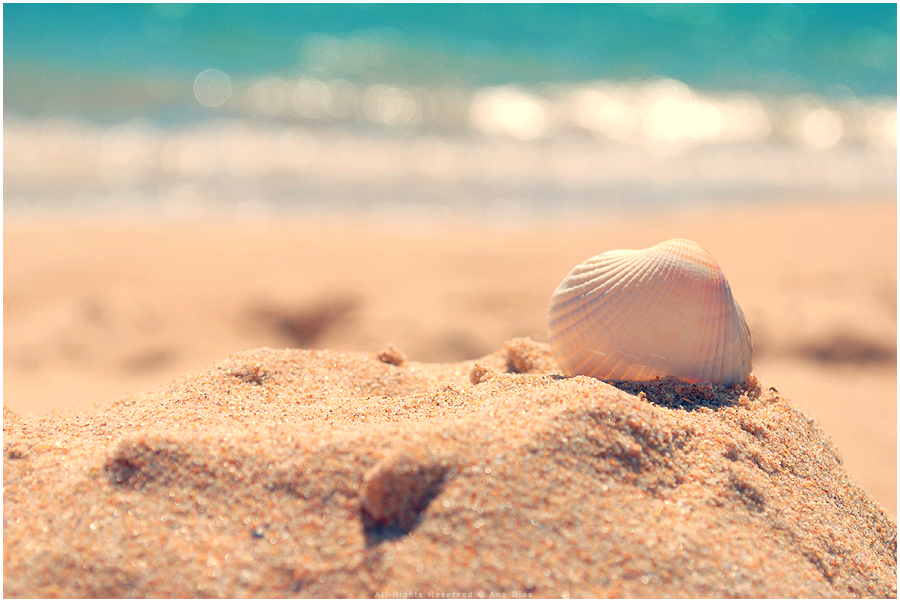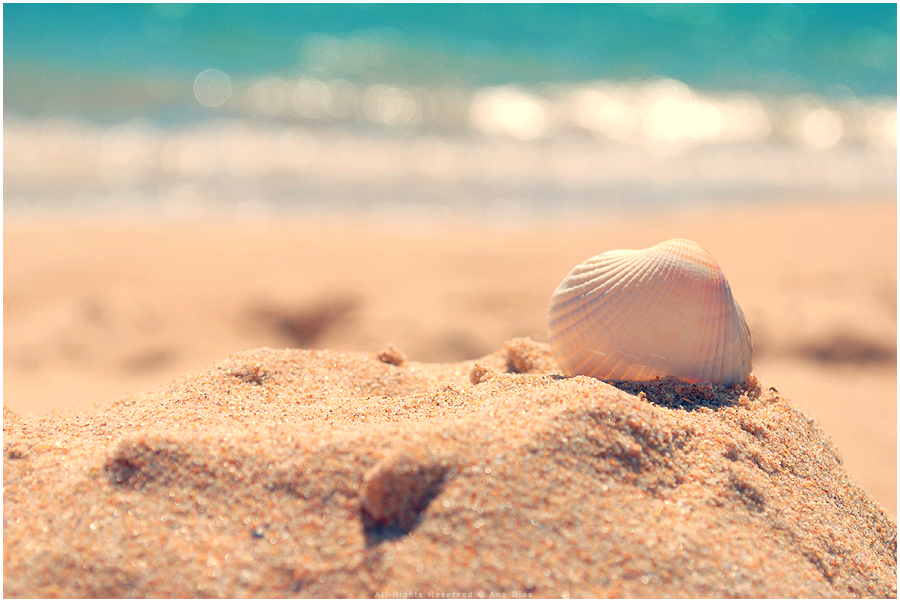 Watch
~

Full View Please!
Photo taken at Alvor, Algarve @ Portugal - Summer 2009
. Please,
do not
use my work without my permission.
. All rights reserved © =
Eternal-Love01
First of all let me say to you that this is a really great work ( pt: finalmente tive tempo para fazer isto)

Now lets take a deep look at you photo:

- As far as I can see (not looking at the exif info) I can say you did a really good work in the technique part, the shell pops out in the first plane and every thing else gets softly blurry witch is a nice indicator of a good DOP use. That plus the definition of the sand and shell on the focus plane are a nice indicator of the attention given to details.
One other thing I really enjoy is the fact that the photography almost appears divided in tree, the first plane, the blurred sand and the ocean in the horizon. The last fact is it looking a bit to bright but it result really nice in this case.
- The photo itself seems very original is something we sometimes just don't look like that ( in a poetic way and very calm way ). I just tend to pick them up and take and appreciate the beauty of the shell, but in this case the fact that it reminds me of those thing just makes me remind lovely moments on a beach..
- As far as vision goes I think most of the times a photography as to be visually seen before taken, and the fact is sometimes they are just there right in front of us but I never look to them in this beautiful way.

One final note I would made is that this photo would work really great as a postal card or even as a big sized vinyl for a wall, 'cause it looks so calm and really reminds the summer.

Without nothing else to say... Great work keep it up
The Artist thought this was FAIR
14 out of 14 deviants thought this was fair.