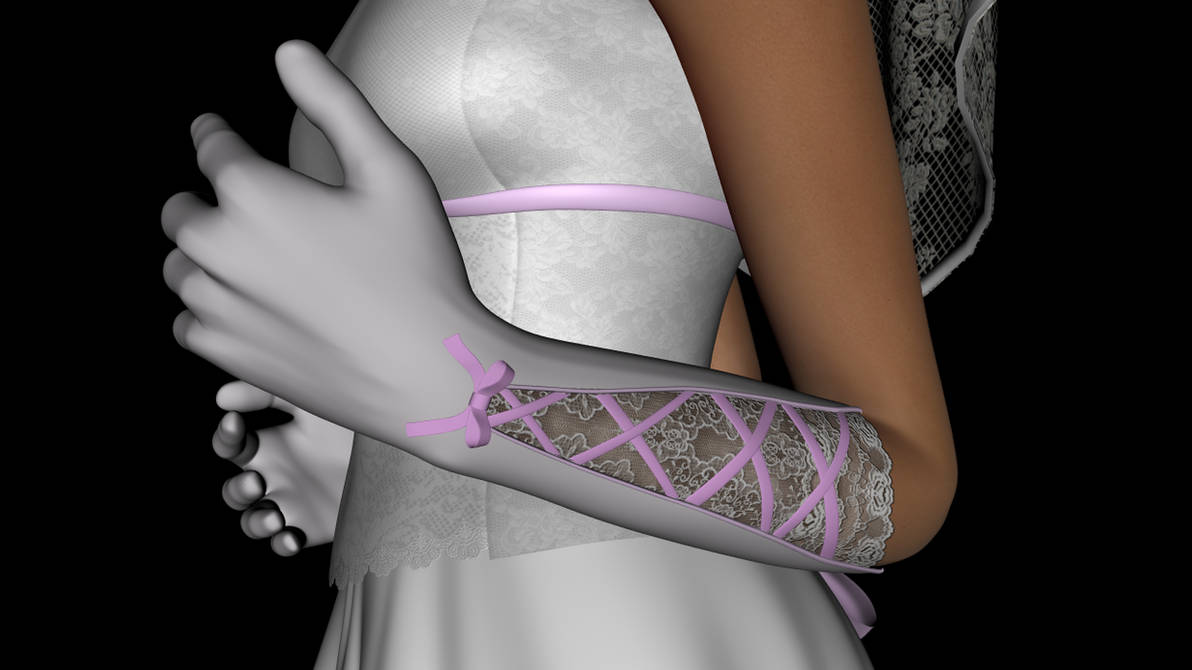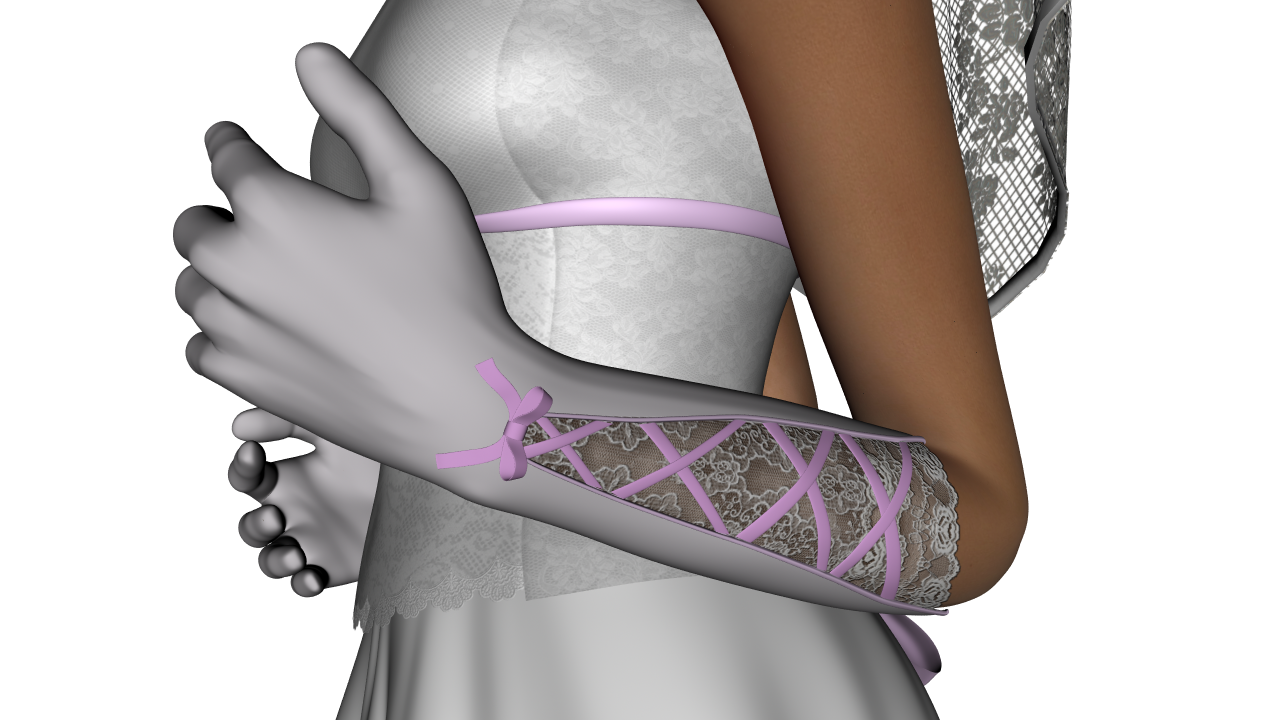 The package contains a pair of conforming bridal gloves for Genesis 2 Female.
It comes with the default materials, the template for making textures, and the sample textures.

Originally, it is part of my wedding gown set made at the end of 2014. I don't feel comfortable to release the wedding gown because it is partially rigged.

It was created with Blender 3D, DAZ Studio, GIMP and Notepad++.
It works in DAZ Studio 4.9.

Thank you,Sweetie

Goregous Work

Reply

Reply

Thank you! They are very lovely!
Reply
Will test it out and let you know the results. Thanks.
Reply

Reply


Beautiful Work
Very Elegant

Reply