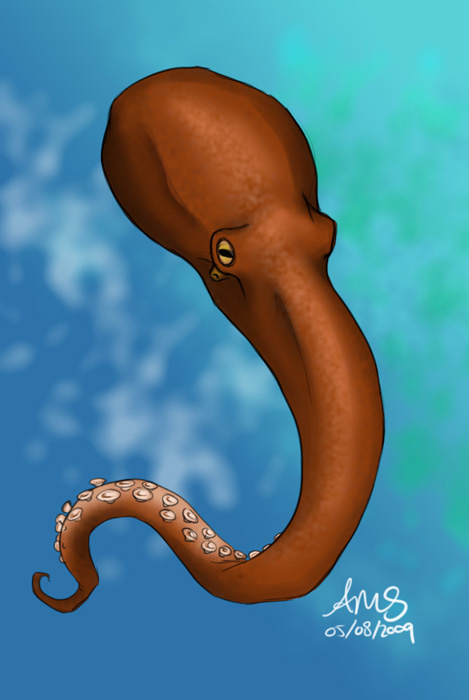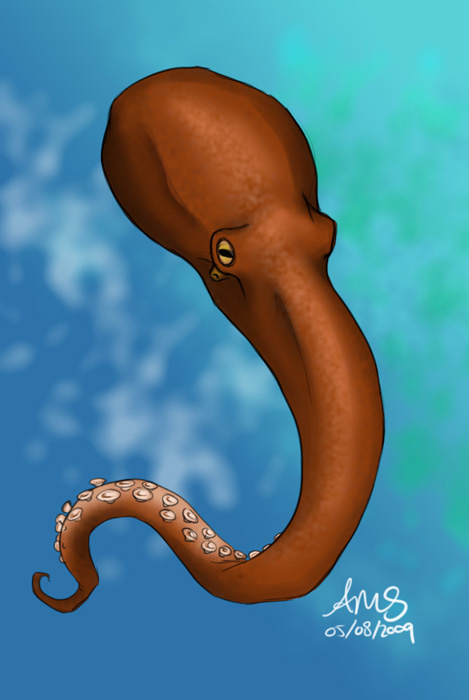 Watch
Just a quick doodle!
Last week me and my friends watched 'Mega Shark vs. Giant Octopus' (- yes, this sh*t's for real - check IMDB:
[link]
) and during the movie one of my friends asked what an octopus would be called if it only had five arms.
And THAT is how this cute creature was born. It's not certain yet whether he's called a Unipus or Monopus, but yeah.. Doesn't he just make you want to hug him?

Awwwwh. He looks like a squid to me. <3
I name him Jimmy.
Reply

Actually, the very first rough sketch I made when me and my friends were talking about it, was of a squid instead of an octopus, ha. Squids have the arrow shaped head.. thing. I never cared to know until that moment in time, haha.
Reply

D'awwwwww! He must have an empty floaty head to be able to stay upright with just one tentacle.

...wait for it... Like you! the empty floaty head that is, not the staying upright with one tentacle (but then again, you never know!) XD <3
Reply