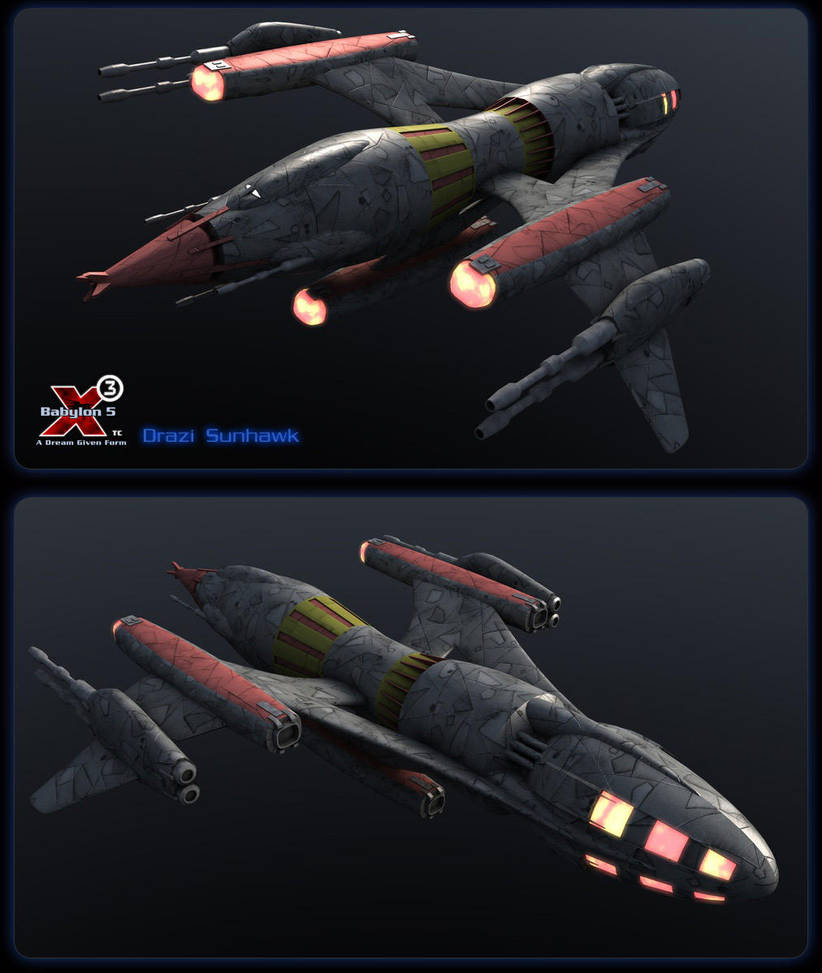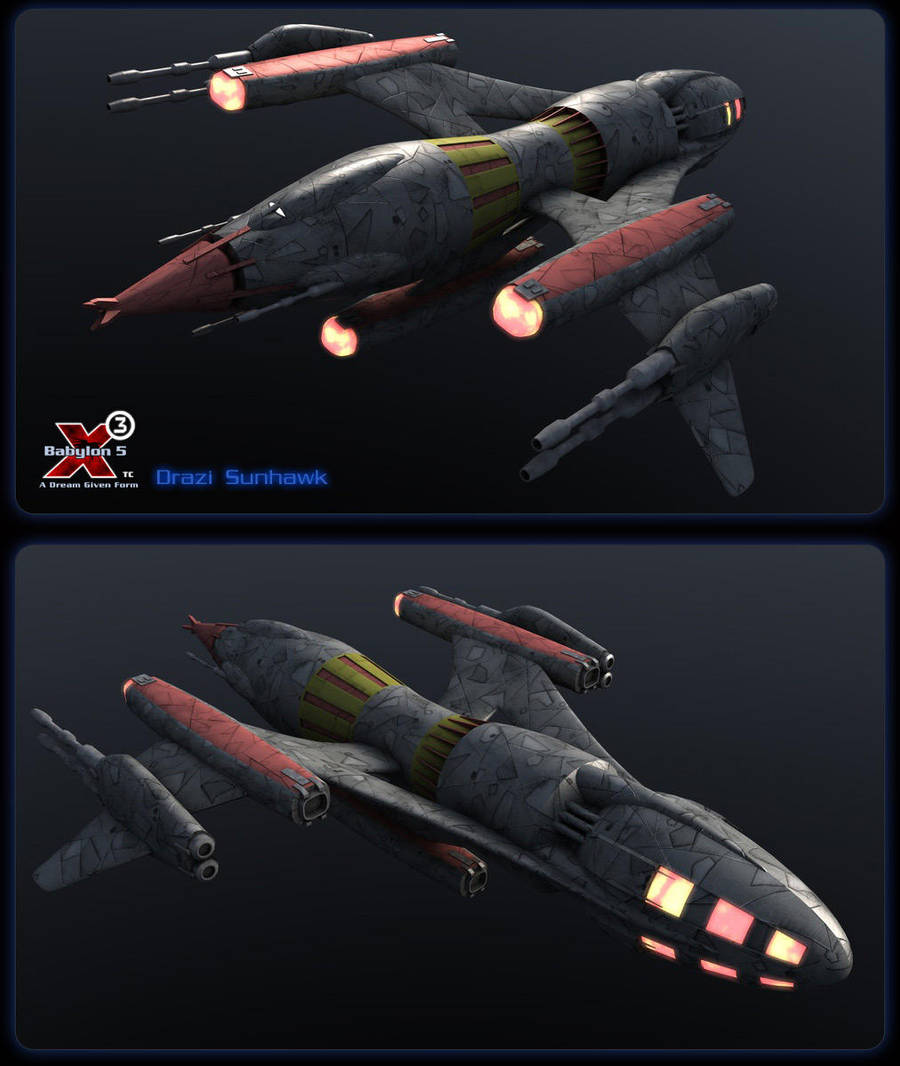 Watch
And another old Babylon5 ship.
The Drazi Sunhawk with my own textureidea. I got the Idea from a productionsketch of the drazi homeworld.
[link]

Reply

It reminds me of Blake's 7
Nice work.
Reply

VERY, VERY nicely done! Love the hull texture idea, and how well you executed it.

I always loved the feisty little Drazi ships, and really wished we;d seen more types of them.
Reply

Maybe I will make a few more drazi ships

Reply

THAT would totally ROCK! The Drazi ships had soooooo much potential but so little development.
Reply

Sweet, your my new best friend Ha Loved this ship very well done!
Reply

Tolle Variante des Schiffes - gefällt mir sehr gut.
Reply

Cool design. Which is the front view, the bottom or the top image?
Reply

New ships!!! NICE!

I thought you left us for a second.

Reply

Wenn mir mein Alzheimer keinen Streich spielt hatten die Wände im Hotelzimmer so ein ähnliches Muster.
Reply

Echt? Das wäre lustig. Ich hatte nur die Skizze von der Stadt im Kopf. Da waren die Straßen so angeordnet.^^
Ich habe die fünfte Staffel eigentlich nie oft geguckt.^^
Reply