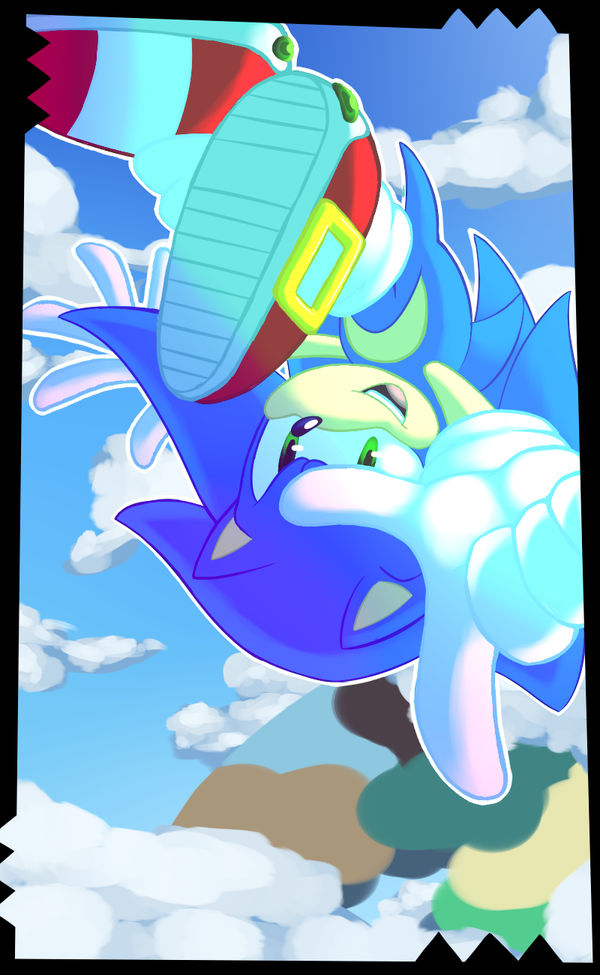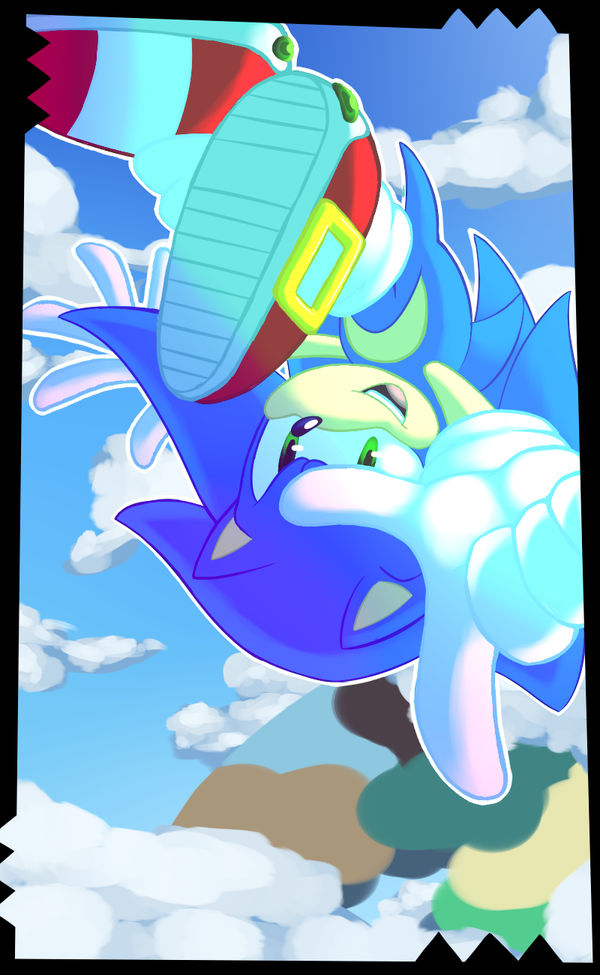 Watch
My take on Sonic LOST WORLD. This game is shaping up to be very interesting, also those throwbacks are pretty cool!
I'm a fan of Sonic the Hedgehog as well. I have an open mind to this franchise, so let's get started.

Starting off, the Blue Blur himself looks gorgeous. Your Sonic anatomy is top notch. I flipped my laptop upside down to see the accuracy, and Sonic still looked solid. Which way did you draw him? Amazing. (May I note the detail of the green gem on his shoe? Interesting touch.)

The colors are vibrant but soft at the same time. They pop out from the page a little, adding livelihood to Sonic's persona and this piece overall. I noticed your inking were thin lines matching the hue Sonic corresponded with, giving this a painted vibe. Very creative on that twist of inking, instead of traditional black.

However, I took notice of the lack of shading and detail in the background. Specifically, the Lost Hex itself. It's at most smooth and flat palettes mimic to the sections the planet has. It's quite jarring compared to the pastel shadowing Sonic had. I felt more effort could've been put on the Lost Hex.

As for originality--it's fan art. For Lost World, this is a simple callback to the CGI trailer with Sonic gracefully flipping in the air. It's common to see such poses amongst a game's environment. (Ex: Mario Galaxy, Sonic Colors, Generations...)

But I look notice of the frame calling back the original titles and appearing in Lost World itself. I admire I haven't seen that in other works. I also forgot to mention your emotional technique. I can see the adventure in Sonic's eyes. Not to mention the tricky perspective you managed to pull off. Good anatomy plus foreshortening on Sonic's extended foot. That's skill.

All in all, this is astounding fan art. *geeks out*
The Artist thought this was FAIR
4 out of 5 deviants thought this was fair.