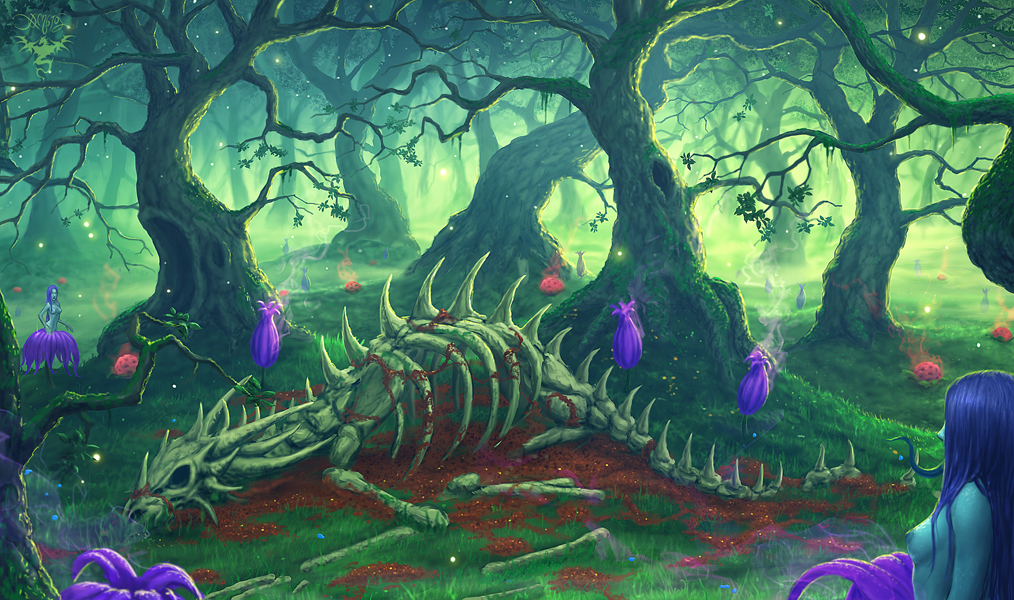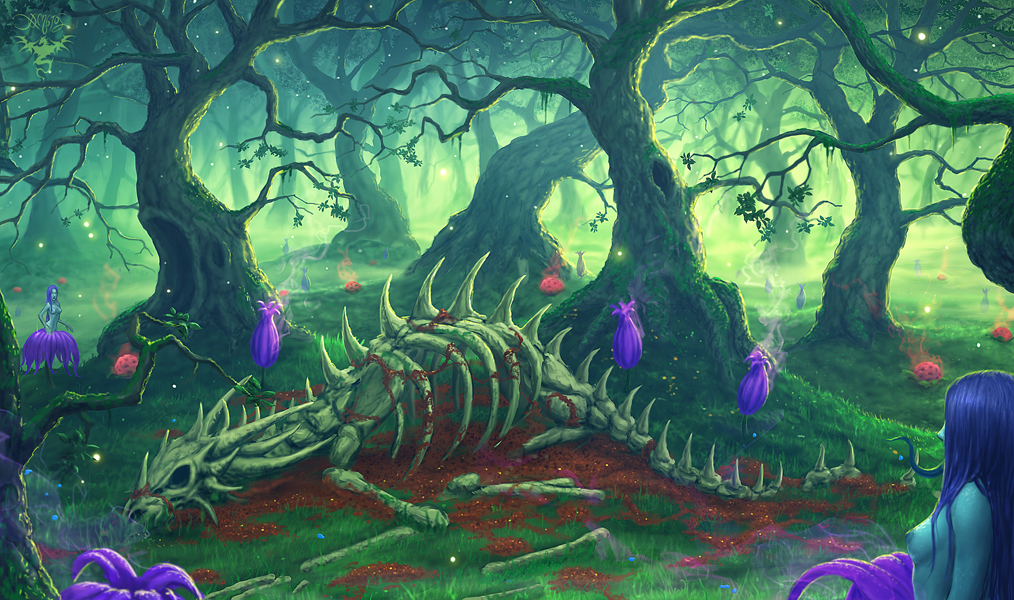 Commissioned work from the poem: The Hashish-Eater by Clark Ashton Smith.
The scene:
To Forests where the very leaves have Eyes,
And ebonies, like wrathful dragons roar
To teaks a-chuckle in the loathy gloom;
Where coiled lianas lean, with serried fangs,
From writhing palms with swollen boles that moan;
Where leeches of scarlet moss have sucked
The Eyes of some dead monster,and have crawled
To bask upon his azure-spotted spine;
Where hydra-throated blossoms hiss and sing,
Or yawn with mouths that drip a sluggish dew,
Whose touch is Death and slow corrosion.

Reply

Reply

Beautiful! I really love how you've done the trees - all the odd shapes

Reply

Reply

This totally reminded me of Guild Wars 2 when I looked at it. I love the red flower stuff on the dragon bones!
Reply

fantastic, but my eyes go to the woman's breast... just saying.
Reply

haha the woman is some kind of a singing vampire plant. Thats the point

Reply

Reply