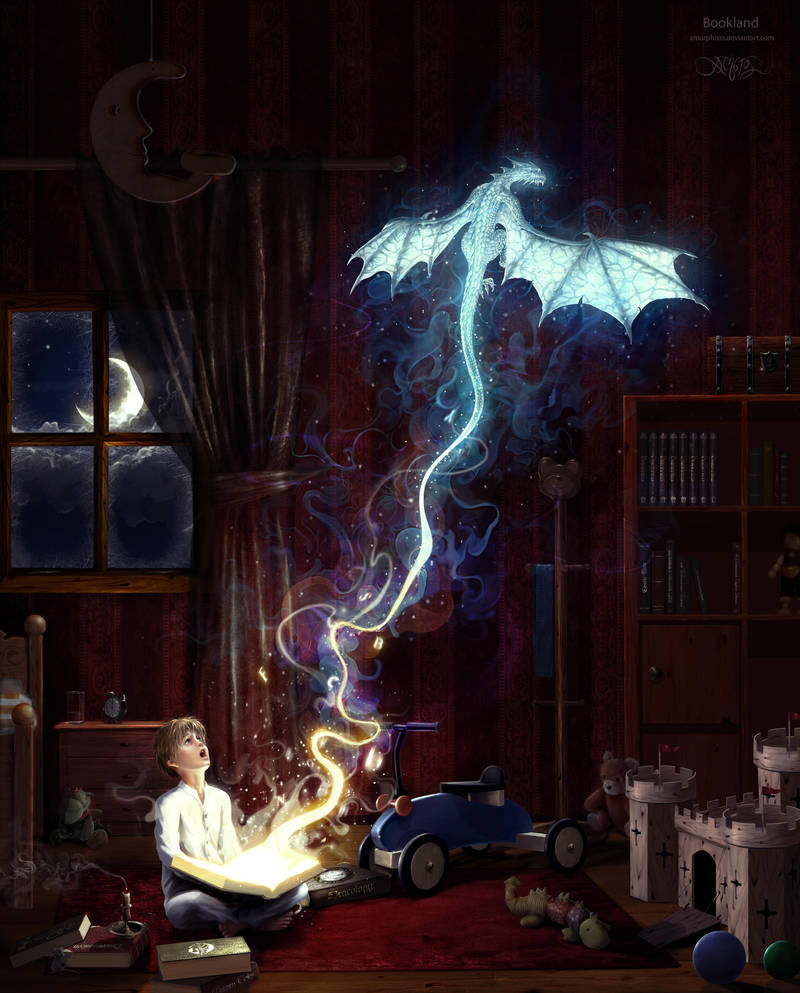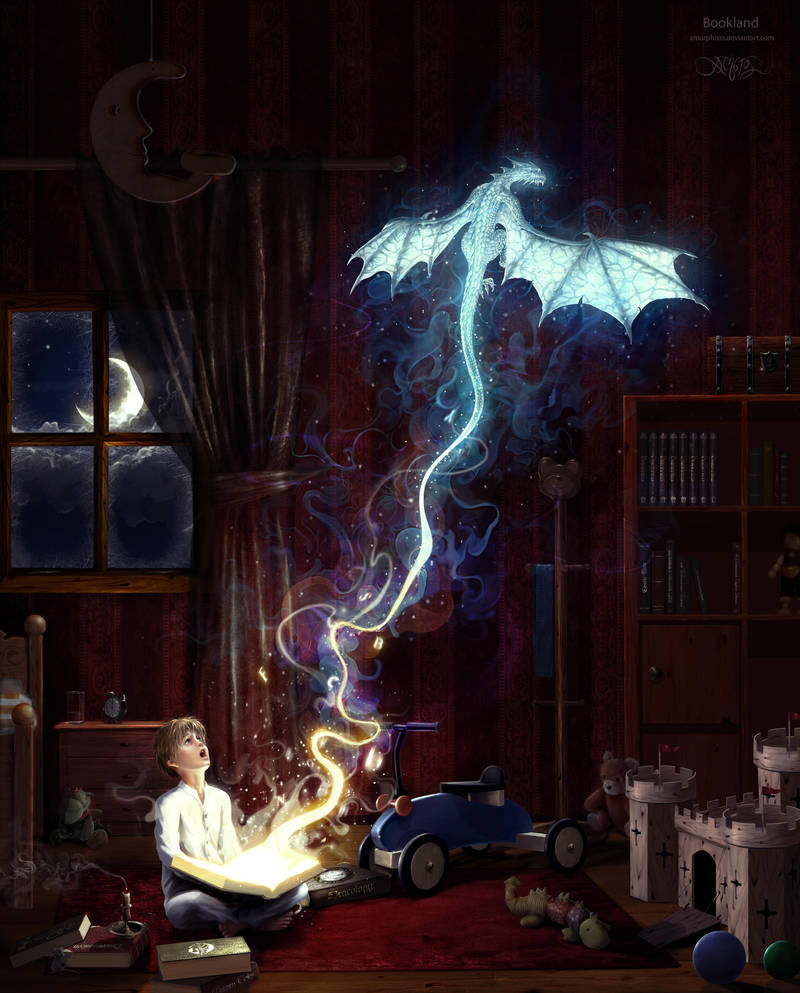 Watch


After such a long time I have managed to execute a completely different subject that it doesn't off course strays from the fantasy style. The idea hit me when observing a local bookstore called "Bookland" and I immediately started composing within my mind what you see right now. I hope you like it because it gave me a really hard time!
The song
[link]
Details:
[link]
Title:
[link]
Daily Deviation
Given 2010-01-29
First of all, I just want to say that this, this is truly an amazing picture! All the detials are incedible! I love the sparkles that the dragon leaves behind. Maybe there could be more sparkles near the dragon when after it just popped out of the book? I good tip for sparkles- If you draw the the sparkles, set the layer to 'Soft Light' this give the sparkles more glow and expression! The smoke is stunning! The playroom and all the toys gives the picture a very happy tone and personality! This should be in a storybook! I just love the textures in every object! Very astounding piece!
The Artist thought this was FAIR
20 out of 20 deviants thought this was fair.