Deviation Actions
Daily Deviation
February 18, 2009
Antique d2 desert by ~
amoebabloke
. The steampunk version of R2-D2. At first glance, he only looks big in the photo, but he's really just a little guy at about 5" (12.5cm) in height and about 3" (7.5cm) wide. Made of wood, brass, glass, and steel, and he is just awesome to see in fullview!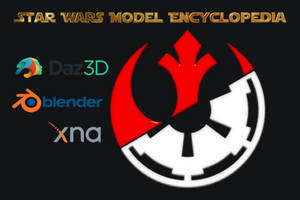 Star Wars models for DAZ
Images of available Star Wars models for your 3D rendering. Note that these are not downloads but, where possible, download links will be on the pages. Some are hi-res characters and clothing for G8 and G3 models, some are simple objects such as vehicles. I'm hoping this will be a fairly exhaustive look at both free and premium models available for Star Wars fans.
---

Description
steampunk r2 is available as a print, i wonder if anyone will buy it.
Image size
2709x2028px 1001.53 KB