Greetings dA.
I got enough of a positive response that I've decided that I will in fact re-open commissions. Commission pricing varies by style so here is the new guide. Just let me know if you're interested!
Commission types
Detailed Inks
- $50 full body, $25 waist up
Examples: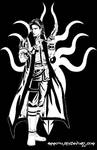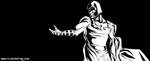 Detailed single character image, digitally inked, minimal or no background.
Cell-Shade colors
- $75 full body, $50 waist up
Examples: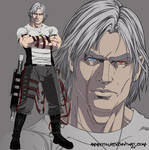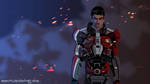 Detailed single character image, digitally drawn, minimal background, flat inks with digital 'cell-shaded' style colors.
(If you are interested in something not listed here, just send me a note/e-mail to discuss it)
References
It is not absolutely necessary to send me references, however if you are commissioning an original character or fan-character I would highly prefer if you did. The more I have to go off of the better!
A detailed physical description of a character can work too.
Size
Unless you specify otherwise, I usually work at 11x14 or 11x17 300 dpi. If you prefer a different size, please let me know.
Payment
I take PayPal. If you prefer something else, you
must
discuss it with me first. All denominations are in U.S. dollar amounts. Please be considerate, and pay the PayPal fees!
Shipping
For the time being I am offering only digital work for commissions. This means I will send you a full-size digital file upon receiving payment after the commission is completed. But I will not be shipping out prints unless it is separately discussed.
As far as what I will and will not draw, I'd like to try and keep all subject matter pg-13 rated at the most. Some blood or gore I'm open to, but not nudity. I will
not
draw anything explicit.
Leave me a comment, send me a note (notes preferred please!), or drop me an e-mail (Ammotu.designs@gmail.com) if you have additional questions, or if you're interested in a commission. Thanks!
Away!