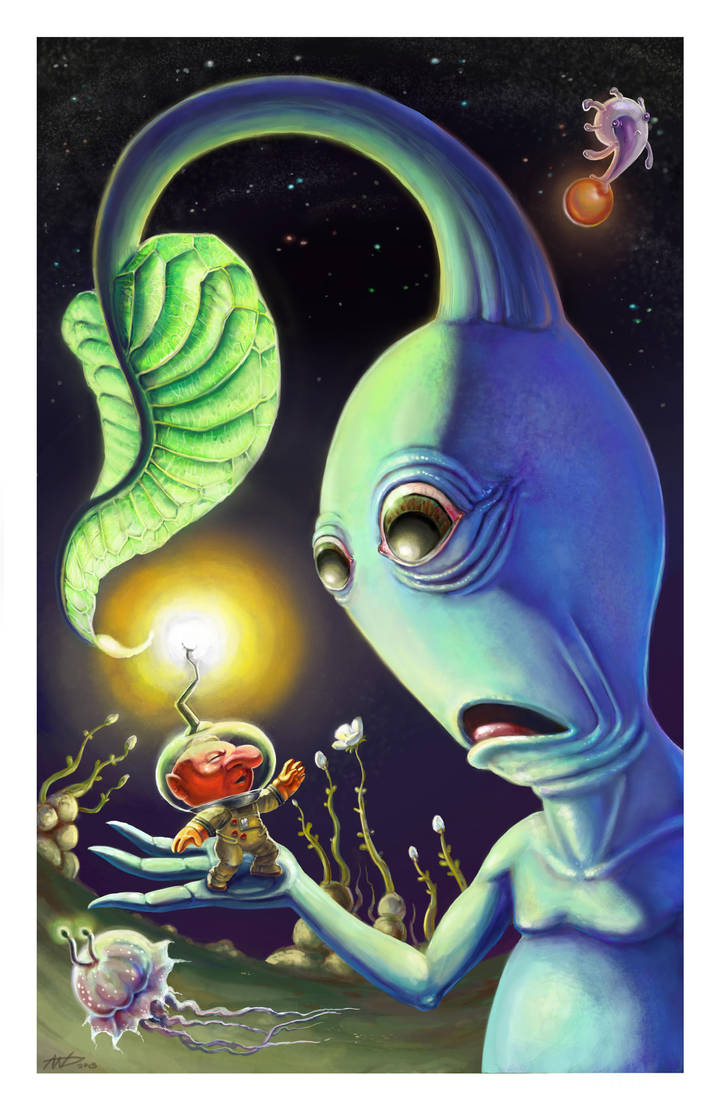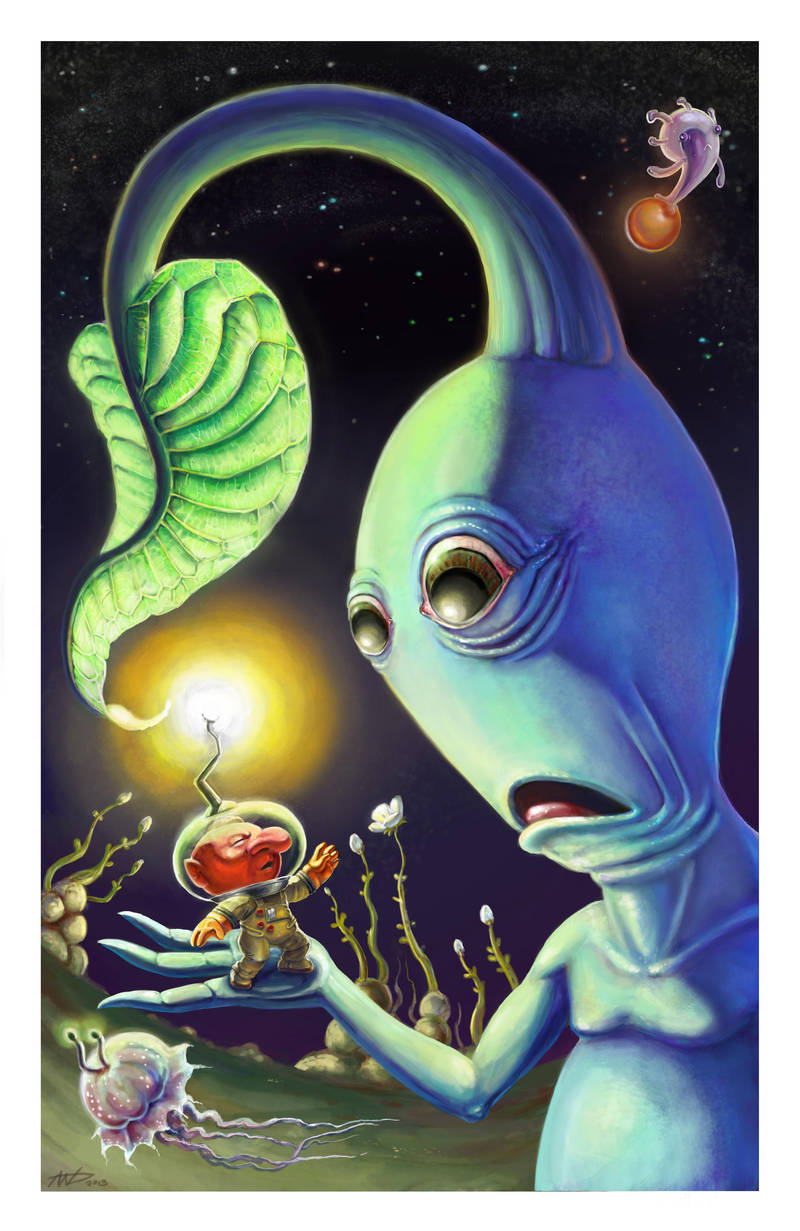 Watch
This piece is currently on display at the 8 Bit Lit gallery show at Meltdown Comics in Hollywood! The theme of the show was to mash-up a video game with a piece of literature. I chose Pikmin and Stefan Wul's
Oms en sÚrie
(the novel that inspired the animated film
Fantastic Planet
). If you're in the area, the gallery is worth a look - lots of great, clever artwork by local artists is on display, and the comic shop itself is worth a look too!
Meltdown's website ---->
[link]

Reply

THAT'S IT!
*carries a cartwheel full of star-shaped objects*
HERE! TAKE THEM! TAKE ALL MY

!! JUST TAKE THEM!
Reply

ALL. OF. MY. YES. O_O Can't explain it any better....
Reply

That is horrifying yet absolutely wonderful. I LOVE the lighting, I love the colors, and all of the liberties...I love the honeywisp very much too!
Reply

AHAHAHAHAHAH!!! this is creppy but so hylarious, good job man!!!!
Reply