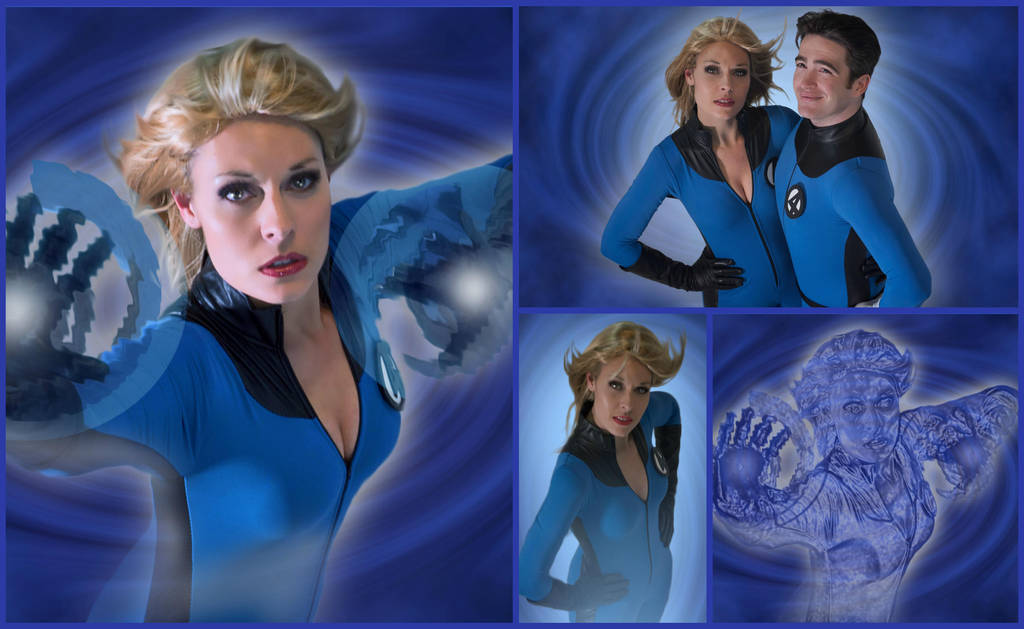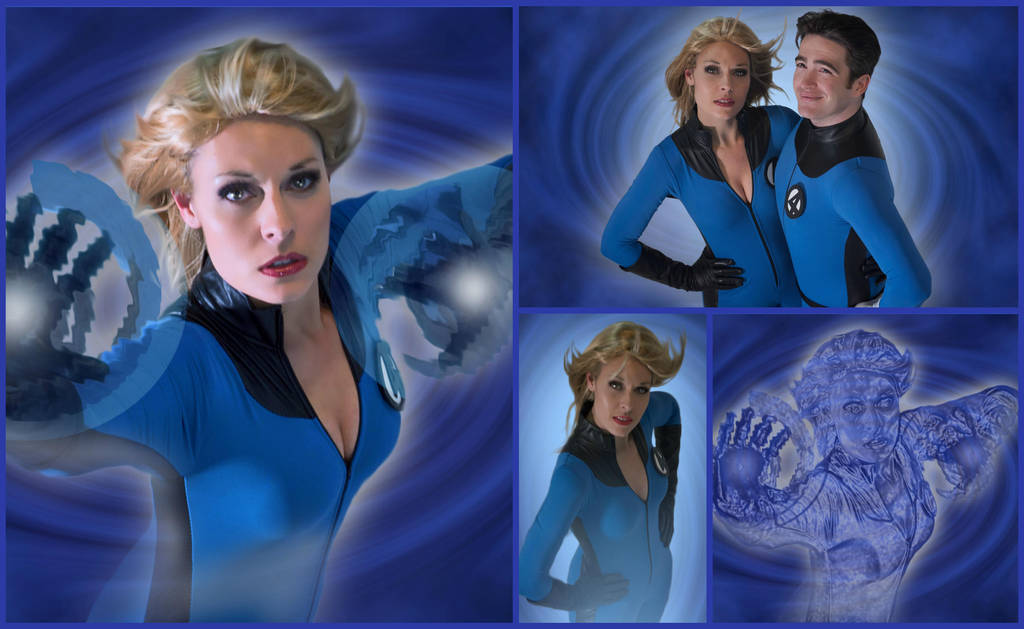 Watch
A quick preview of my Sue Storm costume. Thanks to Chapin studios for the photography! I photoshopped the images to add all the FX!
I made this costume in 2 hours. It's a straight forward blue bodysuit with vinyl inserts at the sides and and the collar. I also managed to convince my friend Sky, London Batman, to be Reed Richards. He isn't a fan of FF but agreed to do it. Overall, I am very happy with the costumes and photos!
Costumes made/Sue Storm worn by

Reed Richards-London Batman
Photos by Chapin Studios

Thank you for comment...Definitely You look good this cos...As for me, you think that a style is splendid.
and I thought that I looked good with these cos.From now on I continue supporting you.and I love you all art work.
Reply

Wow..Whiteness of your skin stands out.

I want see your this cos!!!!!!
genzoman.deviantart.com/art/Mo…
or
www.deviantart.com/art/beatrix…
Reply

Thank you! I do like those designs you sent. You never know, I may end up making those in the future

Reply

You look amazing as Sue! Work it!!
Reply

I can still see you

Nah, seriously, the costume looks great. Well done.
Reply

So pretty! Your colour choice for the suit is really nice. You make such a good blonde! Sky has a great look for Reed!
Reply

Thanks! I do really love the shade of blue I was able to obtain. I do have a Johnny Storm too..so hopefully we can get shots with him as well. Yes, Sky does make a fantastic Reed....no pun intended lol
Reply

Fan, Fan, Fan, FANNNNNNNNNNNNNNNNNNNNNNNNNNNNNTASTIC Cosplay Ammie!
Reply

Reply

this costume came of nowhere
0o0
out of thin air!
Reply