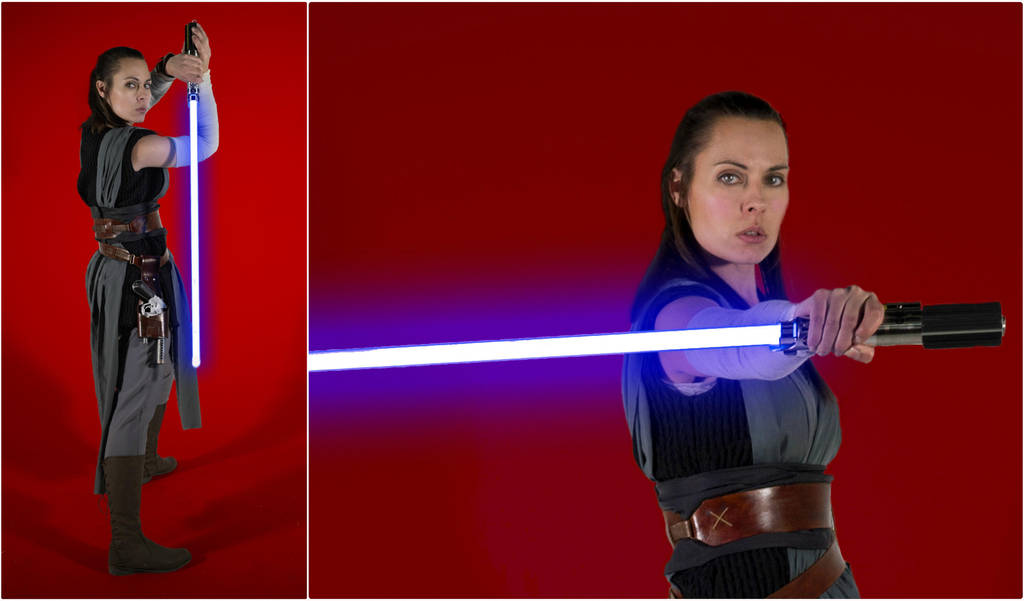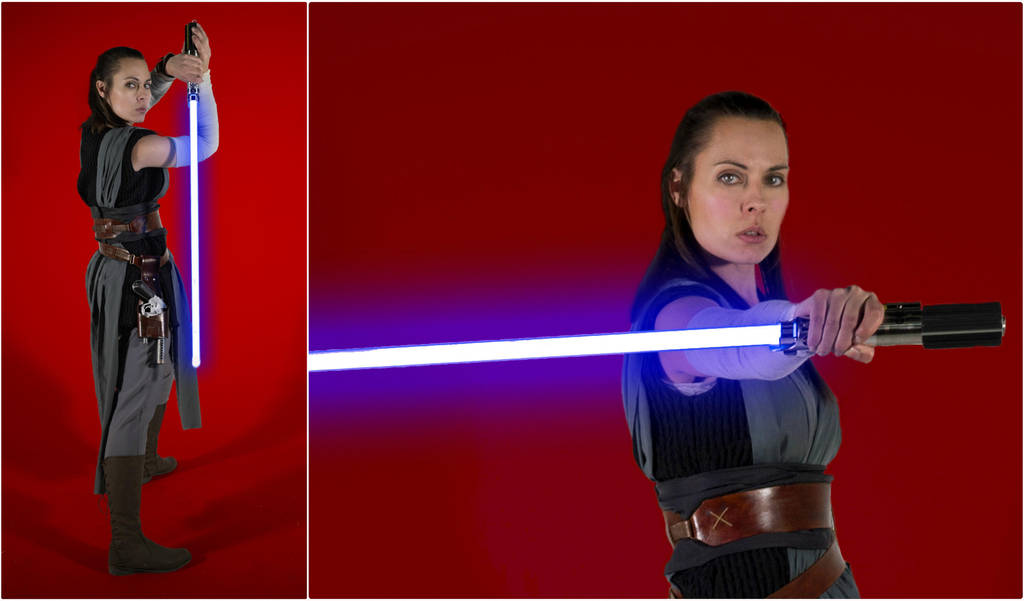 Watch
Some pics of my Last Jedi Rey cosplay. I use this costume 99% of the time for a Star Wars charity group I participate in and co-founded. We do hospital visits to local sick kids hospital as well as fund raise for them. Hop on over to our Facebook page to check it out and give us a like!
Rey cosplay made and modeled by me
Photo taken by Chapin Studios
Star Wars Echo Three Charity group:
www.facebook.com/Star-Wars-Ech…

Reply

Super great cos shot.......

I want see your this cos!!!!!!
Licence2play Gamecon Mascot
or
Sexy Yuna
or
Chun Li training costume
or
Hiding in the Ruins 2nd
or
King of Fighters XIV - Angel
or
Red Guilt or Morrigan Aenslan_swimsuit or Dream or D.va Swimwear Selfie.nsfw optional.
Reply

Wow! You really look like Rey here!
Reply

Thanks! I'm told I have somewhat of a resemblance to her. So this costume is fun to wear. Kids usually think I'm actually her lol
Reply

Good work! You have a
resemblance to Rey. The Force is strong in you!
Reply

Thank you! I use this costume for charity events and sick kids hospital visits. It's funny you say about the resemblance, kids all the time think I'm actually her and say I look just like her. It helps I do her accent as wll when interacting with people.
Reply

0O0
i can show yiu the way of the force
Reply

Reply

Fantastic work on your Rey costume, I'm planing to make the same Rey costume.
Reply

Thank you! This costume isn't too terribly difficult to make. I'd say the most difficult part was finding the fabric for the under tunic. It has a texture to it. I had to make a custom hair weave to wear to make my hair appear shoulder length. My actual hair is waist length lol.
Reply