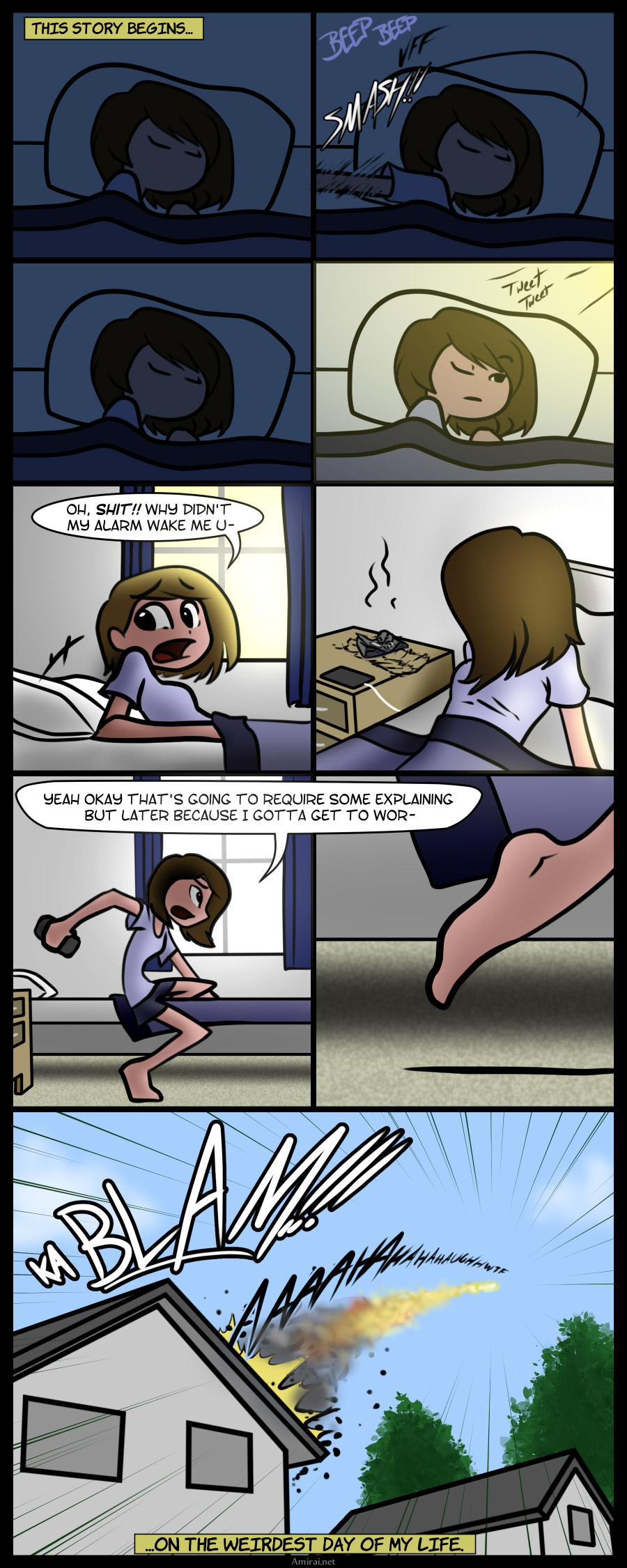 Watch
Next>
No superheroes. No supervillains. Just one aimless 28 year old who gets crazy superpowers from smoking magical weed... and has no idea what to do with them.
This is a comic about daily life... with superpowers.
Contains swearing, occasional sexual themes (no nudity or sexual acts, just conversation) and acts of violence against leaf blowers. Is mainly lighthearted in tone.
Updates whenever I can get them done, but I'm hoping for a new installment every three weeks at first. You can be notified of updates by following me here, on
Twitter,
Tapas,
<a href="
amirai.tumblr.com
">Tumblr, (why is this formatting not working argh) or
Patreon
where you can get read an update in advance and in high resolution. Even $1 a month would help me out a lot!
Artist update
Hey everyone!
So what's going on here? First up: my right hand has still not healed. Argh and WTF. However! Even with the carpal tunnel in my left wrist, I can still manage a little art making. So! I've been going bonkers from not making art or comics and had an idea that I've been playing around with for a long while partially inspired by one punch man and the preposterous abilities of Superman. This idea works great for my current situation because this comic:
- Isn't 350 pages
- Is simple to draw (far less character and location design, no crowd sequences), which works as a perfect venue to practice drawing with my left hand
- Has small arcs and isn't really about plot, so won't leave people hanging for years in case I hurt my left wrist enough that I need to stop working on it.
I'd like to get back to work on the Kyoshi story but it's just more than I can handle right now, especially because I can only draw for about one hour every other day. I'm even learning to do some coloring and layout with my head tracker, but I can't draw with it.
Anyway, I hope you enjoy the comic!