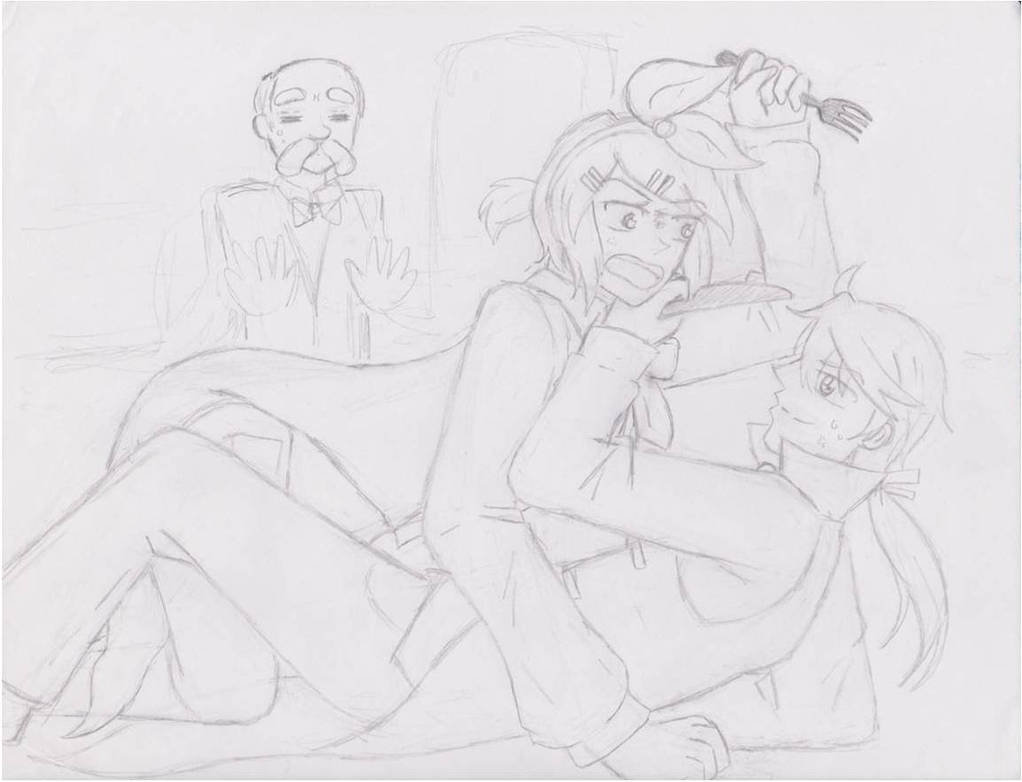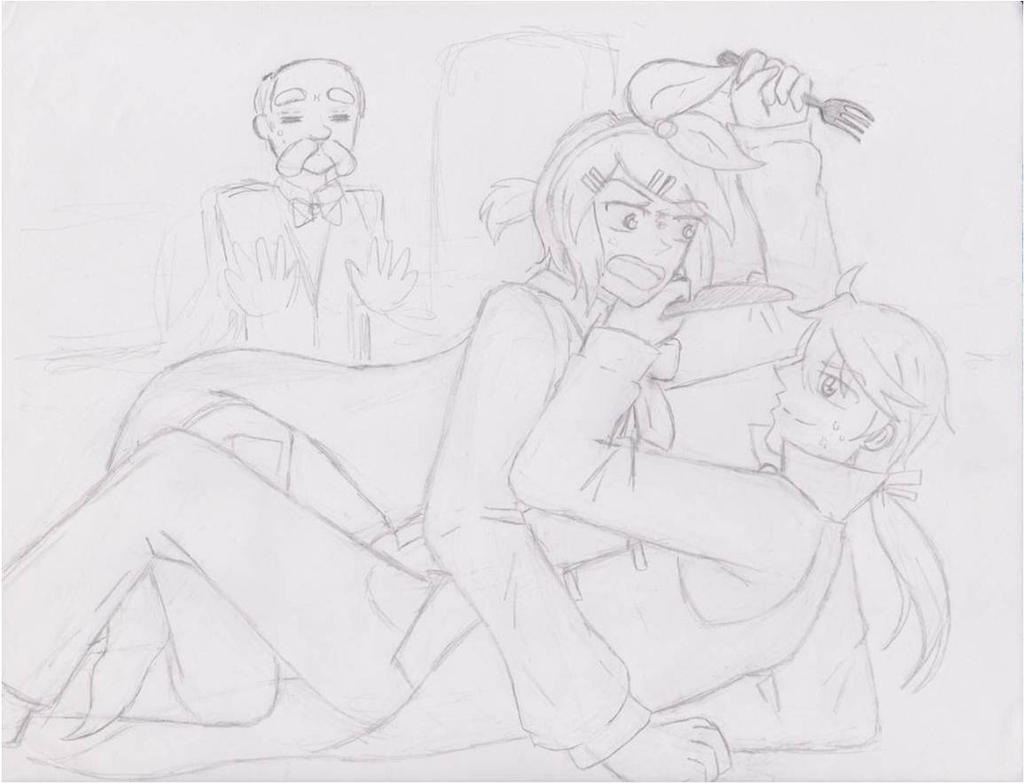 Watch
Childish War? XDDD

I think I'm slowly improving... But the proportions in this are off.

Like...

-Rin's head is too big? But I'm too lazy to correct it.
-Her hands look weird
-Len's arm might be too short
-He looks super mature - I don't even know if that's a problem XDDD
-poop

Also, should I change their facial expressions a bit?

Im addicted to this songg<33

Rinn noo donttt! Q.Q
Reply

Giga-P is God-P. XDDD

It seems that Rin will not bow down to some other person sitting on the throne other than her.
Reply

AMG RIN'S EXPRESSION XD

I love this song ~ and this too ~ it's not a fail ~ why am I typing like this ~
Reply
XD This is how my siblings and I are
Reply

Oh my.

Please tell me you at least use spoons.
Reply

That song omg!
Your just so annoying! God just so annoying!~ X3
Reply

This song... THIS SONG!

*ahem* Yeah... Awesome as ever, and I love Rin's expression!
Reply

Thanks!

Dunno if I should change Len's into something more... Aggressive? Or anxious?
Reply

...Hmm... I think it looks alright like that, like he's quietly confident, or plotting something truly evil~
Reply

I love this song omd XD
~Rose
Reply

Nothing better than classic royal sibling rivalry.

Did I hear swords?

Haha nope

We have forks. XDDDD
Reply

Reply