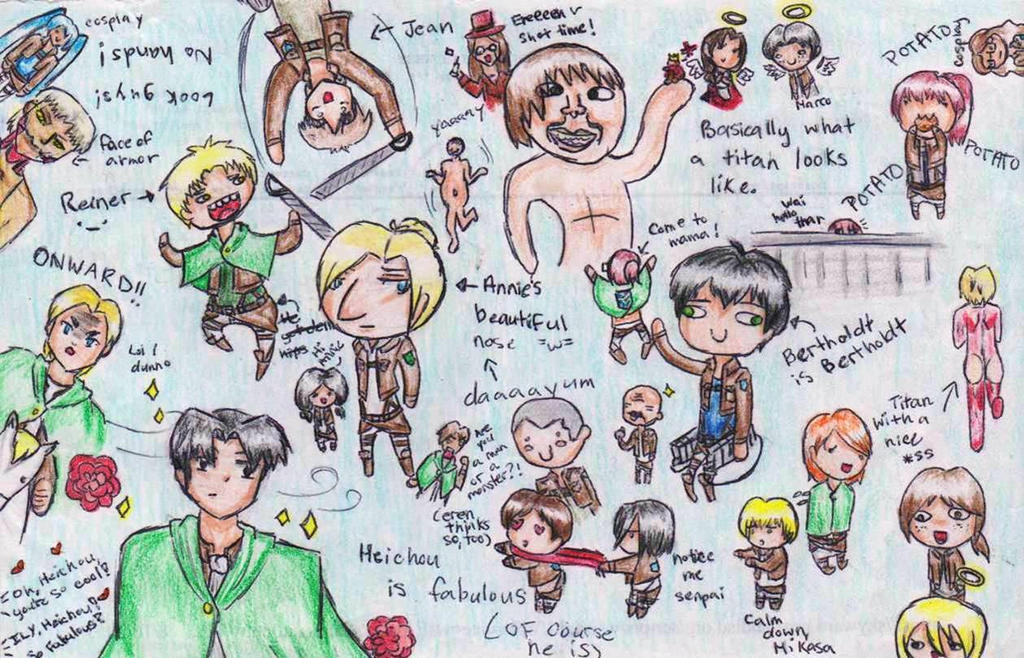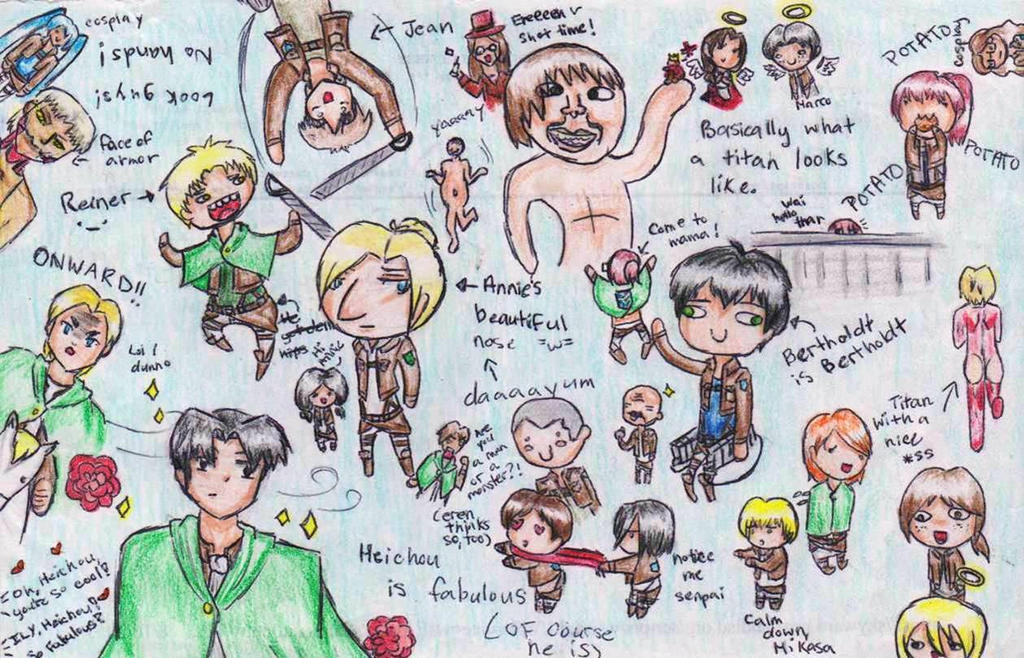 Watch
Well.....

There are QUIIIIIITE a lot of things going on here..... Can't seem to explain the all. :iconmikusaywat:

My otaku buddy at school, Alyssa, drew some of the people and did most of the coloring here. I did do some characters, too, like... I drew Annie's nice butt and Heichou (I messed up his side hair *facepalm*) . Aaaaand I also made yandere Mikasa try to get Eren's attention.

The background was colored by me, but no one really cares about that~ : D

Have fun staring at all this commotion. :3 just like that running titan

Hahaha, so cute!!!


Reply

Mikasa is like "Notice me senpaaai -w-" and she used her scarf on Eren. x'D
I thought Eren was wearing a red cape//shot
Reply

Yesssssssss. she need some rabu
XDDDD
Now that I look at it... AMG HE IS WEARING A CAPE XDDD
Reply

DAT POTATO GURL SASHA IS MINE
PFFFT ANNIE'S NOSE XDDD
THIS IS JUST PURE GOLD AMG XDDDDDDDDDDD
Reply

SASHA BELONGS TO POTATO AND POTATO ONLEH
Yessssssssssss. It's beautiful, non?
Reply

THIS SERIOUSLY DESERVES AN AWARD XDDDDDDDD
and a cookie~
The last statement instantly made me think of France. I've been watching too much Hetalia these days..
Reply

Reply

"Wai hello thar" I choked omg.
Reply

XDDDD He's just saying hi everyone~
Reply

Reply

Reply

u give me llama I give u llama

Reply