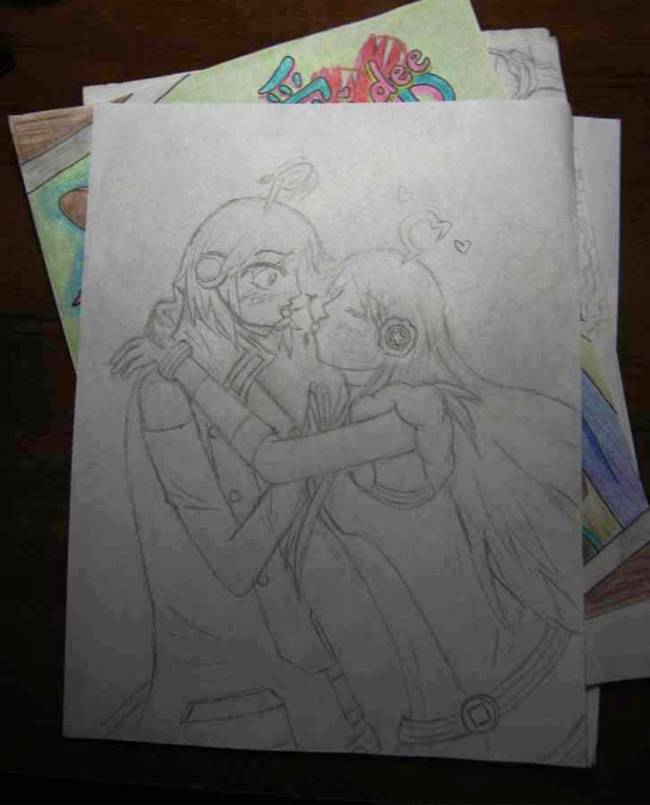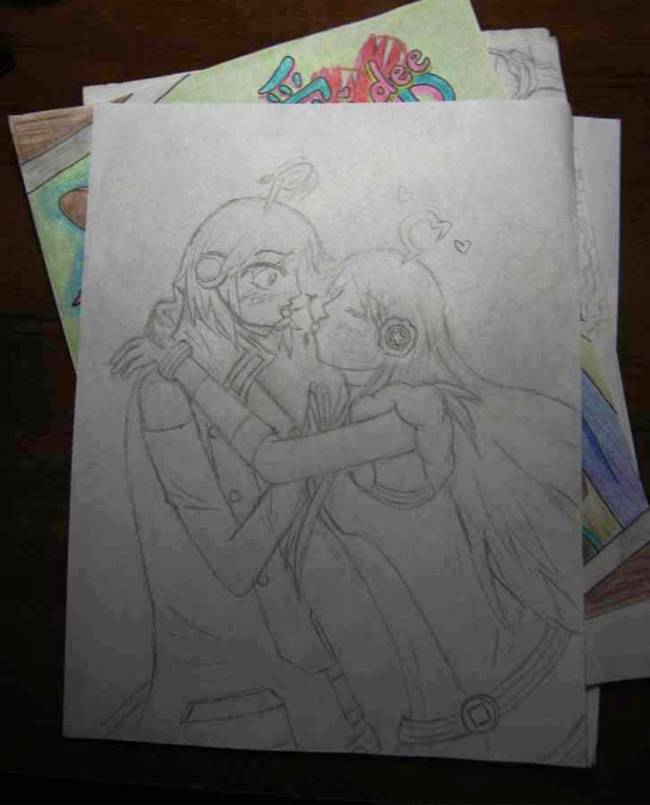 Watch
So I've finally started to move my attention to some other pairings, and.... I'm crazy about theses mofos on this white wall. XDDD

I need help with some anatomy, like about Miki's other hand around Piko, so a few critiques could be appreciated. Always improving! : D

If you hadn't noticed after looking at the table, my scanner is kinda.... Broken. Well, it's not broken, it just freakin' refuses to connect with the computer... But meh. All's well dat ends well in the end. I hope.

Awwwhh

How adorable!!!

Reply

Do you like this couple? - v -
Reply

Reply

Reply

Oh yeah and the proportions are off. But mostly too lovey dovey
Reply

Yeah, some people told me about the hands and his neck.
LOL THEN DON'T STARE AT IT
Reply

not staring at it. just pointing that out
Reply

You are able to point it out by staring at it.
Reply

The background is Ai Dee~~~
Such a colorful songgggggg
I'm sorray but what bugs me the most ore teh hands.. ;u; DO NOT TAKE THAT AS A COMPLAINT.
Reply

AH CRAP YOU FOUND OUT
BAD CLOVER
Yeah, I know. I was too lazy to draw Miki's other hand but I fixed it now, along with some other things.
Reply

Reply

If you want critics, I Will make some.

First I think that theirs necks are too long (according to the beggining of their shoulder), which made a weird impression of their head (especially for Piko).
Then, the hand of Miki is too small, it must at least be twice this size I think.
But except this It's pretty cool and the bodies are well-done

Reply

Thank you!! : D
I have fixed the hand, and I figured that Piko's neck was too long. I'm not quite sure how to move his shoulders up though....
Reply

That's because the shoulders musnt be moved

That's the head which needs to be pull down a little, I'm pretty sure of this

you can try to move it with a sélection of a software, you will see the différence

Reply

I don't have any software, so I might have to redraw it.... ;w;
But thank you for critiquing! You're the first one to do so!
Reply

Don't worry, we learn from our mistakes right ?

You can draw it again, that's true, but if i were in your shoes, I just let it as it is. You will do it better in your next drawing for sure !

But if It's an artwork (one of yours) that you love, then re-draw it if that's What you want.
And then I would be glad to critic next time (in both positive and negative way)

Reply

It's so colorful in the background~. The paper behind it~.
Reply

SHHHHHH
I WILL NOT POST THAT UNTIL LATER
heh
someone finally noticed XDDD
Reply

O.O
1. Piko needs more hair on the back
2. Miki's hand needs improvement
OUO But it looks overall nice
Reply