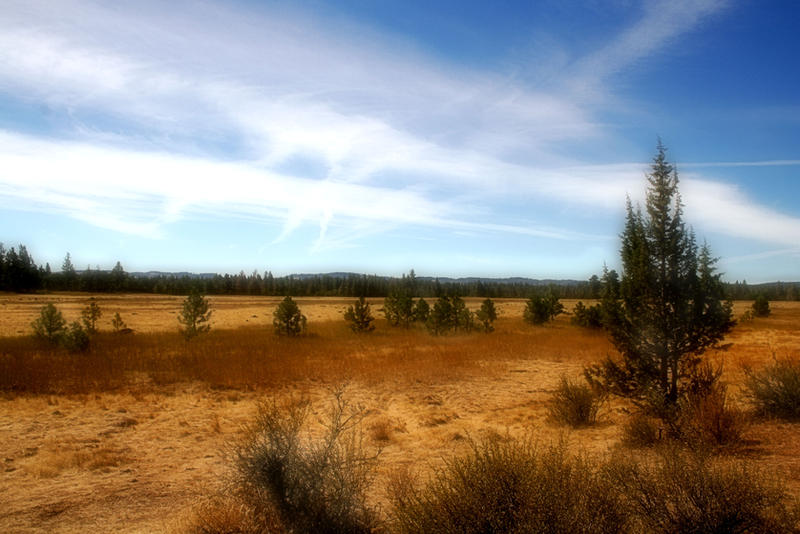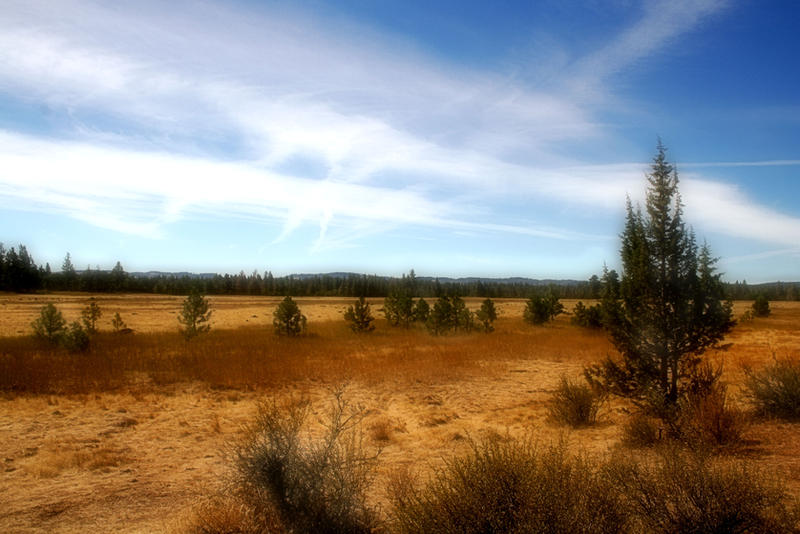 Watch
This is a STOCK image.
See my rules... Follow them.
[link]
Download for Full size.
This is Barlow Field... This is part of the Oregon trail where groups of wagons used to stop and set camp. Camping out here is beyond description... It is so quiet at night... *aside from your local wildlife* We had guitar music and great conversation... Even better fishing and amazing atv rides *winks at him*... If you ever get a chance to go up there.. I suggest you do it...
Some stuff about Samuel Barlow and his road below...
From
[link]
"In 1845, Sam Barlow found himself arriving late at The Dalles, where he was faced with the prospect of waiting for a bateaux that was downstream with no scheduled return. Running out of money, food, and patience, Barlow stated that, "God never made a mountain but what He provided a place for man to go over or around it." He then set off with his wagons around the south shoulder of Mt. Hood, Oregon's tallest volcano".
Following an Indian trail, Barlow managed to get his wagons about halfway around the mountain before being forced to admit defeat. At the crest of the Cascade Mountains, Joel Palmer climbed the glacier now named for him and scouted a route off the mountain. Palmer saw that there was little chance of getting the wagons through, so the party sent some of their wagons back to The Dalles and cached the rest of their possessions at a spot they christened Fort Deposit. Most of the party and their livestock was able to enter the Willamette Valley by following the Lolo Pass Trail, an old Indian trail around the northwest flank of Mt. Hood that was too narrow and steep to allow wagons to pass. Thus free to proceed on foot, Palmer, Barlow, and Barlow's eldest son attempted to walk off the mountain.
Exhausted, footsore, and cold, Palmer and the Barlows stumbled into Eagle Creek and met local resident Philip Foster. Rejoining his wife and family in Oregon City, Barlow spent the winter contemplating his route over Mt. Hood. He approached the Provisional Government and obtained official permission to build the Mount Hood Toll Road in early 1846. The Provisional Government allowed him to charge $5 a wagon and 10¢ a head for livestock to use the Road.
With Philip Foster as his financial backer and a crew of forty men, Barlow hacked out a narrow road through forests, rivers, and marshy meadows from The Dalles to Oregon City, a distance of about 150 miles. Reuban Gant is recorded to have driven the first wagon across the new road in 1846; Barlow reported to the Oregon Spectator -- the first newspaper published west of the Rockies -- that 145 wagons and nearly 1600 head of livestock made it over the Road that first year.
Despite being cheaper than renting HBC bateaux and (perhaps) safer than rafting down the Columbia, Barlow was almost universally reviled for building his toll road. Many emigrants were incensed at the idea of having to pay a toll on the last 150 miles of a 2000 mile journey, particularly when they reached Laurel Hill, a slope so steep that the emigrants had to wind ropes around tree limbs and drag hundred-foot-long tree trunks to lower their wagons safely down the incline. Laurel Hill was such a nightmare that even after months of heat, dust, disease, and death, most diarists proclaimed it the single worst stretch of the Oregon Trail, bar none. The Barlow Road's elevation was also a source of difficulty for the emigrants, as snow and icy fog are commonplace on the mountain during the fall. As Barlow's original toll gate was on the east side of the mountain, weary and frustrated emigrants cursed him for collecting tolls from dead people -- that is, charging tolls to people who would die while attempting to follow his road into the Willamette Valley.
Over the years, five toll gates were built to serve Barlow Road traffic from 1846 until 1915, when the right-of-way was willed to the State of Oregon and the last gate, near the town of Rhododendron, was removed. The route was one way -- west -- for its first fifteen years, until a road was blasted out around Laurel Hill. With the Barlow Road open to traffic in both directions, it became a true thoroughfare, and emigrants were gradually displaced by stagecoaches and freight wagons. In the 1880s, it served the first tourists headed up from the Willamette Valley to vacation and recreation sites on Mt. Hood.
Today, much of the western half of the Barlow Road in Clackamas County is paved over and used by skiers, hunters, and campers visiting the mountain from the Portland area, though this is less a testament to Barlow's skill as a surveyor than it is the result of the terrain dictating where it would be feasible to build a road. However, parts of the Road's eastern half in Wasco County are still very pristine, just as the last emigrant wagon left it over a century ago.