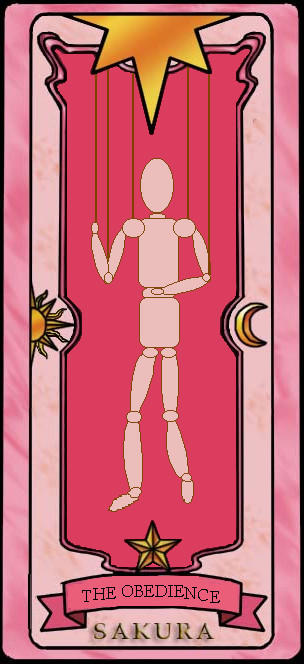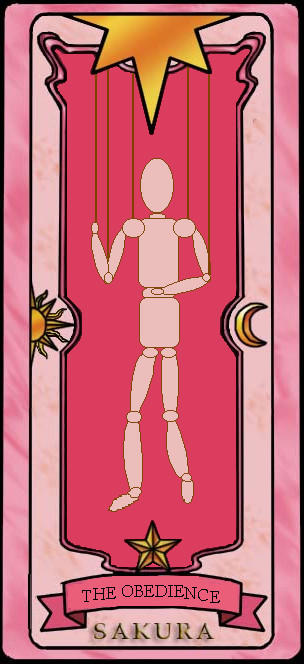 Watch
The Obedience is a Sakura Card found in The New Trials of Cardcaptor Sakura, Syaoran, and Friends by

[link]
The Sakura Card was designed by

:
[link]
This Dark Force was captured in Chapter 49: Venomous Minds. Wish-chan's description was, "a wooden marionette-shaped dark force". I know there are supposed to be more strings, but then it would be too messy...
As long as there are simple cards to do, I'll get them done!
I am drawing all of these cards for two projects: The NT Fan Projects site
[link]
and the NT Wiki
[link]
I used
[link]
for the card frame and MS Paint to draw the puppet. The text is from Microsoft Word.